ALBERTI, Rafael, and Carlos RODRIGUEZ-PINTOS.
Dos Oraciones a la Virgen.
Paris, [Carlos Rodriguez-Pintos], 1931.
Small folio, pp. [12], including two full-page illustrations by Alberti and Rodriguez-Pintos; an excellent copy, uncut, folded as issued and laid loose into printed wrappers, a few spots to wrappers.
£900

Approximately:
US $1132
€1001
Added to your basket:
Dos Oraciones a la Virgen.
First edition, rare, one of 325 copies privately printed by Rodriguez-Pintos (ours is unnumbered). The two poems comprise 'Nuestra Señora de la Cinta' by the Uruguayan poet Carlos Rodriguez-Pintos (1895-1985), with an illustration by Alberti; and 'Nuestra Señora de la Buena Leche' by Alberti, with an illustration by Rodriguez -Pintos.

OCLC shows copies at BL, Syracuse, Notre Dame, Biblioteca Nacional, and the Sorbonne.
You may also be interested in...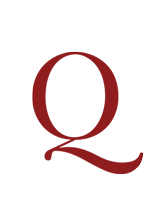 NURSING PROVISION AT SUFFOLK ALMSHOUSES LODER, Robert.
The statutes, and ordinances, for the government of the alms-houses, in Woodbridge, in the county of Suffolk, founded by Thomas Seckford ... 1587. Together with others subsequent, made by Sir John Fynch ... Henry Seckford ... Sir Joseph Jekyle ... Sir Peter King ... Sir Thomas Sewell ... and Sir John Eardley Wilmot ...
Scarce first edition of this interesting account of almshouses established at Woodbridge in Suffolk, including details of the 'poor widdows' and nurses employed to care for sick residents. The first almshouse was founded by the Elizabethan courtier and Member of Parliament, Thomas Seckford (1515/16-87). His statutes, given here, include provision for 'three poor widdows' to 'take paines, and be diligent and attendant, to comfort, help, succour, tend, and look unto such of the poor men as shall happen to be weak, sick, or otherwise infirmed in body'. The widows were each to be paid 53 shillings and 4 pence per annum for their nursing duties. The later ordinances included here show that in 1748 a house was 'appropriated for the use of the nurses ... contiguous to the men's almshouse'. By 1768 their pay had risen to 12 pounds per annum, and they were entitled to receive, every year, 'one hat – one gown – and under-cloathing – three shifts – two pair of shoes – and two pair of stockings'. The names of the nurses in 1792 are given as Sarah Kell (56), Mary Rye (57), and Mary Buttrum (51). The list of subscribers indicates that only about 100 copies of this work were printed, and 25 of these were taken by the printer and writer John Nichols.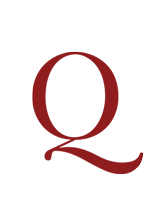 PSEUDO-HEGESIPPUS.
De rebus a Iudaeoru[m] principibus in obsidione fortiter gestis, deq[ue] excidio Hierosolymorum, aliarumq[ue] ciuitatum adice[n]tium, libri V diuo Ambrosio Mediolanensi episcopo interprete. Eiusdem Anacephaleosis fini operis adiecta est.
An early edition of this popular Latin account of the Jewish War of 66-73 AD, with a dedication by Philipp Melanchthon. The text borrows heavily from the Jewish War and Jewish Antiquities of the first-century Jewish historian Josephus, and is attributed in extant manuscripts either to Hegesippus – a possible corruption of Iosippus – or to Ambrose of Milan. Its composition is usually dated to the late fourth century: book 2 contains an allusion to the conquest of Britain by Theodosius c. 370 AD. The text is followed by the Pseudo-Ambrosian work Anacephaleosis, a Carolingian treatise on the destruction of Jerusalem, and the volume ends with tables of concordance between Hegesippus and Josephus's works.