ALBERTI, Rafael, and Carlos RODRIGUEZ-PINTOS.
Dos Oraciones a la Virgen.
Paris, [Carlos Rodriguez-Pintos], 1931.
Small folio, pp. [12], including two full-page illustrations by Alberti and Rodriguez-Pintos; an excellent copy, uncut, folded as issued and laid loose into printed wrappers, a few spots to wrappers.
£900

Approximately:
US $1152
€1023
Added to your basket:
Dos Oraciones a la Virgen.
First edition, rare, one of 325 copies privately printed by Rodriguez-Pintos (ours is unnumbered). The two poems comprise 'Nuestra Señora de la Cinta' by the Uruguayan poet Carlos Rodriguez-Pintos (1895-1985), with an illustration by Alberti; and 'Nuestra Señora de la Buena Leche' by Alberti, with an illustration by Rodriguez -Pintos.

OCLC shows copies at BL, Syracuse, Notre Dame, Biblioteca Nacional, and the Sorbonne.
You may also be interested in...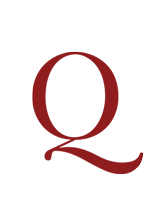 HOOPER, Luther.
Hand-loom weaving plain & ornamental ... with line drawings by the author & Noel Rooke: also collotype illustrations from ancient and modern textiles.
First edition, the copy owned and used by Ethel (later Mary) Gill (1878-1961), wife of Eric Gill (1882-1940), and later by their second daughter Petra (1906-1999). Petra was born the year before the Gills moved to Ditchling in Sussex, where they established a remarkable, largely Catholic, community of artists and craftsmen. Petra – her father's muse as an adolescent – learnt to weave at Ditchling in Ethel Mairet's workshop and later taught spinning and weaving herself at the short-lived boarding school established by Gill at Capel-y-Ffin in the early 1930s. Having broken off her engagement with the painter and poet David Jones, Petra married the letterer, engraver and cartoonist Denis Tegetmeier in 1930, weaving her own wedding dress.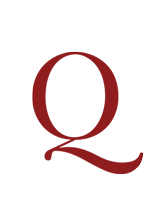 PSEUDO-HEGESIPPUS.
De rebus a Iudaeoru[m] principibus in obsidione fortiter gestis, deq[ue] excidio Hierosolymorum, aliarumq[ue] ciuitatum adice[n]tium, libri V diuo Ambrosio Mediolanensi episcopo interprete. Eiusdem Anacephaleosis fini operis adiecta est.
An early edition of this popular Latin account of the Jewish War of 66-73 AD, with a dedication by Philipp Melanchthon. The text borrows heavily from the Jewish War and Jewish Antiquities of the first-century Jewish historian Josephus, and is attributed in extant manuscripts either to Hegesippus – a possible corruption of Iosippus – or to Ambrose of Milan. Its composition is usually dated to the late fourth century: book 2 contains an allusion to the conquest of Britain by Theodosius c. 370 AD. The text is followed by the Pseudo-Ambrosian work Anacephaleosis, a Carolingian treatise on the destruction of Jerusalem, and the volume ends with tables of concordance between Hegesippus and Josephus's works.