ALDROVANDI'S QUADRUPEDS – FIRST EDITIONS
ALDROVANDI, Ulisse.
De quadrupedibus solidipedibus volume integrum … cum indice copiosissimo.
Bologna, Vittoria Benacci for Girolamo Tamburini, 1616.
[with:]
ALDROVANDI, Ulisse. Quadrupedum omnium bisulcorum historia … ucm indice copiosissimo. Bologna, Sebastiano Bonomi for Girolamo Tamburini, 1621. [and:]
ALDROVANDI, Ulisse. De quadrupedibus digitatis viviparis libri tres, et de quadrupedibus digitatis oviparis libri duo … cum indice memorabilium et variarum linguarum copiosissimo. Bologna, Nicolao Tebaldini for Marco Antonio Bernia, 1637.

3 vols, folio, each title copper-engraved by Giovanni Battista Coriolano, with woodcut devices to colophons, over 200 large woodcut illustrations, woodcut initials and ornaments; a few leaves lightly foxed and occasional minor stains, a little worming to early leaves vol. I and title vol. III (with insignificant loss to the latter), occasional marginal paper-flaws to vol. III (minimally affecting woodcut A3v); very good copies in seventeenth-century Bolognese vellum over boards, spines lettered in ink, secondary endbands in green and pink, each volume sewn on 3 sets of grouped cords packed; worming to spines, a few marks and short splits, a little nibbling at board-edges vols II and III; very few contemporary annotations, upper board vol. III inscribed 'tace' in ink.
£9500

Approximately:
US $12971
€10668
Added to your basket:
De quadrupedibus solidipedibus volume integrum … cum indice copiosissimo.
First editions of Aldrovandi's works on quadrupeds, from his 'truly prodigious studies in natural history' (DSB).

A popular lecturer and Professor of Natural History at the University of Bologna, Ulisse Aldrovandi (1522 – 1605) holds a significant position in the establishment of natural history as a discipline distinct from medicine. In 1568 he founded the University's botanic garden, that study might be drawn from direct observation, and gathered the most substantial natural museum of the renaissance, with specimens collected and contributed from around Europe. His museum (comprising over twenty thousand specimens), along with his library and unpublished manuscripts, were bequeathed to the University of Bologna; it remained together until its assumption into the University's collections in 1742, and on its merits Buffon and Linnaeus considered Aldrovandi the father of natural history. .

Aldrovandi's greatest contribution was his insistence that natural history should be derived from observation, not authority: he 'was among the first to attempt to free the natural sciences from the stifling influence of the authority of textbooks, for which he substituted, as far as possible, direct study and observation of the animal, vegetable, and mineral worlds' (DSB). Relatively little of his work was published during his life, and only the first four volumes of the monumental Natural History on which much of his reputation rests had been printed by the time of his death in 1605: the remaining nine appeared over the following sixty years, with the final volume on dendrology completed in 1668. Perhaps the most famous single volume, the Monstrorum historia, has led to the criticism that Aldrovandi included groundless legends among his scientific observations; this appraisal would, however, overlook the considerable merit of his Natural History, particularly the three volumes on ornithology (1599-1603) and the three on quadrupeds (1616-1637), which form 'an irreplaceable cultural patrimony that earns him a place among the fathers of modern science' (ibid.).

The continued publication of the Natural History was a condition of Aldrovandi's bequest to the University of Bologna, and was completed under a series of editors and publishers. By the time the Dendrology was printed (some sixty-nine years after the first volume of ornithology), second and even third editions of earlier volumes had been published, and a Frankfurt edition had been begun in 1610. Due to the extended publication of the work, sets of Aldrovandi's Natural History are necessarily collected later and most often found as mixed editions in the bindings of more recent bibliophiles. To find the complete Quadrupeds in first editions, uniformly bound in Bologna shortly after publication, is a treat.

1: USTC 4027423; Nissen 72. 2: USTC 4008243; Nissen 76. 3: USTC 401087; Nissen 77.
You may also be interested in...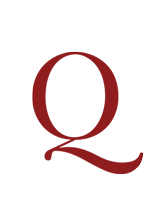 FLUDD, Robert.
Philosophia Moysaica. In qua sapientia & scientia creationis & creaturarum Sacra veréque Christiana (ut pote cujus basis sive Fundamentum est unicus ille Lapis Angularis Jesus Christus) ad amussim & enucleaté explicatur. [with:] Responsum ad Hoplocrisma-Spongum M. Fosteri Presbiteri, ab ipso, ad unguenti armarii validitatem delendam ordinatum ...
A very good copy in contemporary vellum of the first edition of Fludd's Moysaical Philosophy.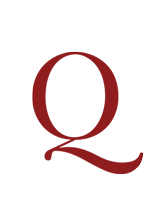 WITH THE 1824 SUPPLEMENT:MALTHUS, MILL, RICARDO, SCOTT, AND OTHERS ENCYCLOPAEDIA BRITANNICA.
Encyclopaedia Britannica: or, a Dictionary of Arts, Sciences, and miscellaneous Literature; enlarged and improved. The sixth Edition. Illustrated with nearly six hundred Engravings. Vol. I [–XX] … … Edinburgh: Printed for Archibald Constable and Company; and Hurst, Robinson, and Company … London. 1823. [With:]



SUPPLEMENT to the fourth, fifth, and sixth Editions of the Encyclopædia Britannica. With preliminary Dissertations on the History of the Sciences. Illustrated by Engravings. Volume first [–sixth]. Edinburgh: Printed for Archibald Constable and Company, Edinburgh; and Hurst, Robinson, and Company, London. 1824.

An extremely handsome set of the sixth edition, with the important Supplement of 1824. First published in 1771, 'the most famous of all the encyclopaedias in the English language' (PMM) had been expanded over successive editions from 3 to 20 volumes. The sixth edition was a largely a reprint of the fourth and fifth, but incorporated revisions to volumes I-VI.