PICARESQUE NOVEL
ALEMAN, Mateo.
Primera parte de la vida del Picaro Guzman de Alfarache ...
Çaragoça, Angelo Tavanno, 1603.
8vo, ff. [viii], 207, [1]; woodcut device to title, initials; lightly toned, paper flaw to centre of f. 181 touching some words, small losses to blank lower margins of last 6 leaves, a few small holes in blank margins of final leaf, otherwise very good; contemporary limp vellum, yapp edges, ink lettered spine; short tear to spine, upper part of yapp edge to rear cover slightly burnt, a little worn and marked; name inked to title, a few early neat marginal annotations.
£3500

Approximately:
US $4918
€3995
Rare early edition of the prototype of the picaresque novel, Guzman de Alfarache. The novel prepared the way for the acceptance of Cervantes' Don Quixote by the literary public of Europe; and, like Don Quixote, it quickly inspired a sequel. The original part I first appeared in 1599; Lujan de Sayavedra's fraudulent sequel in 1602; and Aleman's own retaliatory sequel in 1604.

Aleman is said to have gone through adventures similar to those described in his novel. While in jail for embezzlement, allegedly committed when an accountant of the Royal treasury, he is said to have met Cervantes who had been imprisoned for debt. In spite of the tremendous popularity of his book he was always a poor man. He emigrated to Mexico where he published a Spanish orthography in 1609.

Palau 6691. COPAC locates only the Cambridge copy; Worldcat records only two copies in the US (New York Public Library, University of Illinois).
You may also be interested in...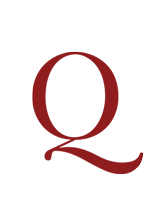 WRITTEN BY A WOMAN COSTA, Margherita.
Istoria del viaggio d'Alemagna del serenissimo Gran Duca di Toscana Ferdinando Secondo …
First and only edition of a rare account of the journey Ferdinando II de' Medici, Granduke of Tuscany, made to celebrate his coming of age and taking on the running of government. Ferdinando II travelled from February to July 1628 and first visited Rome to pay homage to the Pope, then Loreto, Bologna, Modena, Ferrara, Venice, Padua, Verona, Milan, Trent, passing into Germany, Munich, Ingolstadt and Nuremberg, then on to Prague, Salzburg, Linz, and Innsbruck where he met the Emperor, and then back to Florence.
BARROW, Sir John, Bt.
Travels into the Interior of Southern Africa. In which are Described the Character and the Condition of the Dutch Colonists of the Cape of Good Hope, and of the Several Tribes of Natives beyond its Limits: the Natural History of such Subjects as Occurred in the Animal, Mineral, and Vegetable Kingdoms; and the Geography of the Southern Extremity of Africa. Comprehending also a Topographical and Statistical Sketch of the Cape Colony: with an Inquiry into its Importance as a Naval and Military Station; as a Commercial Emporium; and as a Territorial Possession ... The Second Edition, with Additions and Alterations.
'Second and best edition', with an autograph letter signed from Barrow. The son of a journeyman tanner, Barrow (1764-1848) left school at 13, and was successively employed as a clerk in a Liverpool iron foundry, a landsman on a Greenland whaler, and a mathematics teacher in a Greenwich academy preparing young men for a naval career, before he was appointed Comptroller of Household to Macartney's celebrated embassy to China (1792-1794). His abilities impressed Macartney, who was appointed Governor of the Cape of Good Hope in 1797 and selected Barrow as his private secretary: 'Lord Macartney at once sent him on a double mission, viz. to reconcile the Kaffirs and Boers, and to obtain more accurate topographical knowledge of the colony, there being then no map which embraced one-tenth of it. In pursuit of these objects he traversed every part of the colony, and visited the several countries of the Kaffirs, the Hottentots, and the Bosjesmen, performing "a journey exceeding one thousand miles on horseback, on foot, and very rarely in a covered wagon, and full half the distance as a pedestrian, and never except for a few nights sleeping under a roof." On his return he received proof of Lord Macartney's approbation by being appointed auditor-general of public accounts […] Upon Lord Macartney's return to England [in 1799] disturbances again broke out between the Boers and natives, and Barrow was employed by General Dundas on a mission of reconciliation. At its close he married Miss Anna Maria Trüter, and in the year 1800 bought a house looking on Table Mountain, where he intended to settle "as a country gentleman of South Africa."' (DNB). However, the Treaty of Amiens (1802) thwarted his plans, and the Cape was evacuated and Barrow returned to England when the colony passed to the Dutch in 1803. In 1804 Barrow was appointed Second Secretary of the Admiralty and held the position until 1845, except for a brief period between February 1806 and April 1807.