ENLIGHTENED UNIVERSE:TO DATE THE MOST COMPLETE D'ALEMBERT EDITION
ALEMBERT, Jean Le Rond d'.
Oeuvres de d'Alembert. Tome premier [-cinquième] [Ed. by A. Belin].
Paris, Bossange, 1821-22.
Ten parts bound in five vols, 8vo; with one folding plate in vol. I; some scattered light foxing, but a very good, fresh copy in contemporary quarter polished calf, spines filleted in gilt with morocco lettering-pieces, marbled board, preserving green silk bookmarks; minor wear to spines extremities; an attractive copy.
£500

Approximately:
US $651
€555
Added to your basket:
Oeuvres de d'Alembert. Tome premier [-cinquième] [Ed. by A. Belin].
The most complete d'Alembert collected works, to this day the standard reference edition, Belin's comprehensive publication significantly added to the previous collected edition of 1805 with numerous pieces that had never appeared in print before, including the correspondence with Voltaire and with Frederick the Great. The selection in volume I sets out a multi-faceted portrait of the author and offers the foundations and tenets of his rationalistic and empiricist epistemology as well as his mathematics, through the inclusion of the Éloge by Condorcet, Mémoire de D'Alembert par Lui-Même, Portrait de L'Auteur fait par Lui-Même, Discours Préliminaire de L'Encyclopédie (arguably the best and most enduring introduction to the philosophy of the Enlightenment), Explication détaillée du Système des Connaissances Humaines, et de Bacon, Élémens de Philosophie, Sur le Système du Monde, Sur le Calcul des Probabilités, De la Liberté de la Musique. Further volumes offer works of great influence in history, politics and literature, as well as d'Alembert's correspondence with two of the most influential personalities of his age.

Cabeen IV, pp. 136–138; Quérard I, p. 27.
You may also be interested in...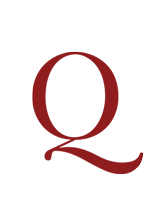 [BOISROBERT, François le Métel de.]
La vraye Didon, ou La Didon chaste. Tragédie. Paris, Toussaint Quinet, 1643.

4to, pp. [viii], 79, with small woodcut arms on title, woodcut headand tail-pieces and initials. [Bound with:][BOISROBERT, François le Métel de.] Cassandre, Comtesse de Barcelone. Trage-comédie. Paris, Augustin Courbé, 1654.

4to, pp. [viii], 124, [2], with engraved printer's device on title, woodcut head- and tail-pieces and initials; some minor spotting and staining, cropped close with partial loss of a few printed side-note stage directions. [and:]

[BOISROBERT, François le Métel de.] La couronnement de Darie. Tragi-comédie.
Three rare first editions of plays by François le Métel de Boisrobert (1592-1662), a court poet in the entourage of Cardinal Richelieu and a founding member of the Académie Française.
I. Boisrobert's only tragedy. In his preface he 'insists that he will restore the historical Dido, long eclipsed by "that fabled Dido whom Virgil treated so poorly". "In all the histories", he explains, "I find her to have been as innocent as she was beautiful", a queen who embraced death rather than violate the pledge that she made to her husband's ashes. Boisrobert repeatedly compares his chaste Dido to his dedicatee, the comtesse de Harcourt; in "overthrowing the error and calumny of several centuries", he reaches out to an audience of
influential, high-born women ready to look favourably on a revisionist Roman history that has been tailored to their own social perspective. La vraye Didon was probably a direct response to George de Scudéry's more traditional adaptation of Virgil's fourth book, Didon, performed in 1636 and printed the following year' (Anthony Welch, The Renaissance epic and the oral past, 2012, pp. 177-8).
II. Cassandre, Comtesse de Barcelone was Boisrobert's sixth tragi-comedy and was first performed at the Hôtel de Bourgogne on 31 October 1653. It is based on Juan Bautista
de Villegas's La mentirosa verdad (1636).
III. First performed on 23 December 1641. The plot is inspired by Plutarch's Lives.
I. Cioranescu 13289. Library Hub records three copies (British Library, John Rylands Library and Trinity College Dublin). OCLC adds three copies (Bibliothèque nationale, Bibliothèque Mazarine and Geneva).
II. Cioranescu 13293. Library Hub records the British Library copy only. OCLC adds three copies (Bibliothèque nationale, Bibliothèque Mazarine and New York Public Library).
III. Cioranescu 13288. Library Hub records two copies (British Library and Trinity College Dublin). OCLC adds three copies (Bern, Bibliothèque nationale and Bibliothèque Mazarine).
[GOUDAR, Ange].
Les intérêts de la France mal entendus, dans les branches de l'agriculture, de la population, des finances, du commerce, de la marine, & de l'industrie ...
A nice copy of Goudar's principal work, and the one that made his name, volumes II and III in the first edition and volume I in a later edition of the same year, uniformly bound (copies are frequently found in mixed editions). 'Of the pre-physiocratic French writers who approached the population problem in terms of agricultural values and reforms, Ange Goudar (1720-1791) was the most important. He looked upon population growth as an index of the soundness of a nation's laws, and shared the mercantilist view that the state must be made strong. While he believed with the mercantilists that the strength of a state depended upon the size of its population relative to that of other states, and upon the degree of concentration of the population, he reasoned that a state's power rests ultimately upon agriculture, and not upon industry and bullion. For agriculture was independent of foreign influence and of shifts in tastes and demands, inasmuch as its products were always needed and always consumed at home. Moreover, population, the immediate source of national power, was dependent primarily upon agriculture for its support, even as armies were dependent upon it for food and the power to win victories' (Spengler, French predecessors of Malthus, p. 57).