ENLIGHTENED UNIVERSE:TO DATE THE MOST COMPLETE D'ALEMBERT EDITION
ALEMBERT, Jean Le Rond d'.
Oeuvres de d'Alembert. Tome premier [-cinquième] [Ed. by A. Belin].
Paris, Bossange, 1821-22.
Ten parts bound in five vols, 8vo; with one folding plate in vol. I; some scattered light foxing, but a very good, fresh copy in contemporary quarter polished calf, spines filleted in gilt with morocco lettering-pieces, marbled board, preserving green silk bookmarks; minor wear to spines extremities; an attractive copy.
£1500

Approximately:
US $1933
€1735
Added to your basket:
Oeuvres de d'Alembert. Tome premier [-cinquième] [Ed. by A. Belin].
The most complete d'Alembert collected works, to this day the standard reference edition, Belin's comprehensive publication significantly added to the previous collected edition of 1805 with numerous pieces that had never appeared in print before, including the correspondence with Voltaire and with Frederick the Great. The selection in volume I sets out a multi-faceted portrait of the author and offers the foundations and tenets of his rationalistic and empiricist epistemology as well as his mathematics, through the inclusion of the Éloge by Condorcet, Mémoire de D'Alembert par Lui-Même, Portrait de L'Auteur fait par Lui-Même, Discours Préliminaire de L'Encyclopédie (arguably the best and most enduring introduction to the philosophy of the Enlightenment), Explication détaillée du Système des Connaissances Humaines, et de Bacon, Élémens de Philosophie, Sur le Système du Monde, Sur le Calcul des Probabilités, De la Liberté de la Musique. Further volumes offer works of great influence in history, politics and literature, as well as d'Alembert's correspondence with two of the most influential personalities of his age.

Cabeen IV, pp. 136–138; Quérard I, p. 27.
You may also be interested in...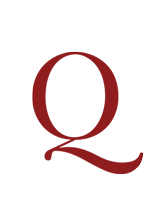 A PRINCE OF THIEVES [CARTOUCHE.]
The Life and Actions of Lewis Dominique Cartouche: who was broke alive upon the Wheel at Paris, Nov. 28. 1721. N.S. Relating at large his remarkable Adventures, desperate Enterprises, and various Escapes. With an Account of his Behaviour under Sentence, and upon the Scaffold; and the Manner of his Execution. Translated from the French.
First edition in English, published in the same year as the French original. Louis Dominique Bourguignon, alias 'Cartouche' (1693-1721), began his life of crime stealing fruit from women at the gates of his Jesuit school and books from his wealthy classmates. To avoid punishment for theft he fled Paris, and a foray among the gypsies taught him 'all the Cant that the Thieves use among themselves; and how to conceal Thefts after he had committed them'. Once more in Paris he worked as a pick-pocket, marrying into a family of thieves, then as an informant to the Lt.-Gen. of Police, Marc René de Voyer, marquis d'Argenson: 'None of his old Comrades escaped, who had ever affronted or provoked him'. A brief and accidental career in the army was cut short by the Peace of Utrecht in 1719, and Cartouche recruited from among his newly unemployed companions an underworld 'Confederacy' with its own strict 'Laws'. Its 200 members comprised burglars, pickpockets, fences and prostitutes, and 'in a little time nothing else was talk'd of in Paris, but Robberies in the Streets, Murders, and Assassinations upon the Pont Neuf.' Forced into hiding by his increasing notoriety, he slept in a different bed every night, until his final betrayal and arrest in 1721. Ballads were composed, plays improvised, portraits engraved, and all Paris visited him in prison – 'there was a certain je ne scay quoy, either of Awe or Majesty in his Countenance' – before he was broken on the wheel.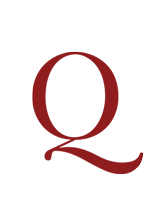 [RICHEOME, Louis].
La vérité defendue pour la religion catholique. En la cause des Iesuites, contre le Plaidoyé d'Antoine Arnaud, par François des Montaignes.
First edition of Richeome's vindication of the Jesuits against the charges made by Antoine Arnaud in his famous defence of the University of Paris in 1594. Richeome (1544-1625), known as the 'French Cicero', was one of the leading French Catholic controversialists of his age and played a crucial role in overcoming prohibitions against the Jesuit order in France. In La vérité defendue he constructs a history of the Society of Jesus from its foundation, highlighting its achievements in education and the work of Jesuit missions in Japan, the Far East, America, and Brazil. The work was translated into Latin the following year.