ENLIGHTENED UNIVERSE:TO DATE THE MOST COMPLETE D'ALEMBERT EDITION
ALEMBERT, Jean Le Rond d'.
Oeuvres de d'Alembert. Tome premier [-cinquième] [Ed. by A. Belin].
Paris, Bossange, 1821-22.
Ten parts bound in five vols, 8vo; with one folding plate in vol. I; some scattered light foxing, but a very good, fresh copy in contemporary quarter polished calf, spines filleted in gilt with morocco lettering-pieces, marbled board, preserving green silk bookmarks; minor wear to spines extremities; an attractive copy.
£1500

Approximately:
US $1854
€1665
Added to your basket:
Oeuvres de d'Alembert. Tome premier [-cinquième] [Ed. by A. Belin].
The most complete d'Alembert collected works, to this day the standard reference edition, Belin's comprehensive publication significantly added to the previous collected edition of 1805 with numerous pieces that had never appeared in print before, including the correspondence with Voltaire and with Frederick the Great. The selection in volume I sets out a multi-faceted portrait of the author and offers the foundations and tenets of his rationalistic and empiricist epistemology as well as his mathematics, through the inclusion of the Éloge by Condorcet, Mémoire de D'Alembert par Lui-Même, Portrait de L'Auteur fait par Lui-Même, Discours Préliminaire de L'Encyclopédie (arguably the best and most enduring introduction to the philosophy of the Enlightenment), Explication détaillée du Système des Connaissances Humaines, et de Bacon, Élémens de Philosophie, Sur le Système du Monde, Sur le Calcul des Probabilités, De la Liberté de la Musique. Further volumes offer works of great influence in history, politics and literature, as well as d'Alembert's correspondence with two of the most influential personalities of his age.

Cabeen IV, pp. 136–138; Quérard I, p. 27.
You may also be interested in...
[FRANCE and ITALY.]
A collection of manuscript and printed material pertaining to French territorial ambitions in Italy.
A collection of memoranda concerning French ambitions in the Italian peninsula during the sixteenth and early seventeenth centuries.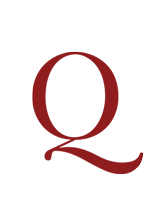 A XVII CENTURY MINIATURE BIBLE, IN A CONTEMPORARY BOOK-BAG [NEW TESTAMENT.]
Τηϛ καινηϛ διαθηκηϛ απαντα. Novum Jesu Christi domini nostri testamentum, ex regiis aliisque optimis editionibus cum cura expressum. Sedan, Jean Jannon, 1st March 1628 [Colophon: Sedani, ex typographia Ioannis Ianoni ... Absolutum kalendis martijs [i.e. March 1st] anno D. 1629].
An uncommon seventeenth-century miniature New Testament, 'the smallest Greek Testament ever printed, with the exception of Pickering's miniature edition of 1828' (Darlow & Moule), printed by Jean Jannon in Sedan, and preserved in a rare contemporary book-bag.