ENLIGHTENED UNIVERSE:TO DATE THE MOST COMPLETE D'ALEMBERT EDITION
ALEMBERT, Jean Le Rond d'.
Oeuvres de d'Alembert. Tome premier [-cinquième] [Ed. by A. Belin].
Paris, Bossange, 1821-22.
Ten parts bound in five vols, 8vo; with one folding plate in vol. I; some scattered light foxing, but a very good, fresh copy in contemporary quarter polished calf, spines filleted in gilt with morocco lettering-pieces, marbled board, preserving green silk bookmarks; minor wear to spines extremities; an attractive copy.
£1500

Approximately:
US $1920
€1705
Added to your basket:
Oeuvres de d'Alembert. Tome premier [-cinquième] [Ed. by A. Belin].
The most complete d'Alembert collected works, to this day the standard reference edition, Belin's comprehensive publication significantly added to the previous collected edition of 1805 with numerous pieces that had never appeared in print before, including the correspondence with Voltaire and with Frederick the Great. The selection in volume I sets out a multi-faceted portrait of the author and offers the foundations and tenets of his rationalistic and empiricist epistemology as well as his mathematics, through the inclusion of the Éloge by Condorcet, Mémoire de D'Alembert par Lui-Même, Portrait de L'Auteur fait par Lui-Même, Discours Préliminaire de L'Encyclopédie (arguably the best and most enduring introduction to the philosophy of the Enlightenment), Explication détaillée du Système des Connaissances Humaines, et de Bacon, Élémens de Philosophie, Sur le Système du Monde, Sur le Calcul des Probabilités, De la Liberté de la Musique. Further volumes offer works of great influence in history, politics and literature, as well as d'Alembert's correspondence with two of the most influential personalities of his age.

Cabeen IV, pp. 136–138; Quérard I, p. 27.
You may also be interested in...
A LARGE-PAPER COPY IN A CONTEMPORARY MOROCCO BINDING RERESBY, Sir John, Bt.
The Travels and Memoirs of Sir John Reresby ... The Former (now First Published) Exhibiting a View of the Governments and Society in the Principal States and Courts of Europe, during the Time of Cromwell's Usurpation; the Latter Containing Anecdotes, and Secret History of the Courts of Charles II. and James II.
First illustrated edition of the memoirs and first publication of 'The Travels', large-paper copy. The politician, traveller and writer Reresby (1634-1689) was the son of the royalist Sir John Reresby, Bt (c. 1611-1646), who had been created a baronet by Charles I, and, like his father, the younger Reresby 'remained loyal to the Stuarts throughout his political career. He was to rise from relative obscurity to become a prominent local politician and a point of contact between local and national affairs' (ODNB).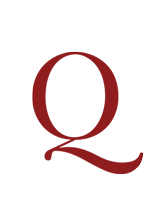 LA ROCHEFOUCAULD, François, Duc de.
The Memoirs of the Duke de La Rochefoucault. Containing the private Intrigues for obtaining the Regency after the Death of Louis the Thirteenth, King of France, the Wars of Paris, and Guienne, the Imprisonment of the Princes. Cardinal Mazarin's Letter to Monsieur de Brienne. Articles agreed upon by His Royal Highness and Monsieur le Prince, for the Expulsion of Cardinal Mazarin. An Apologie for the Duke de Beaufort. Memoirs of Monsieur de la Chastre.
First edition in English, translated from Mémoires de M. D.L.R. sur les brigues à la mort de Louys XIII (1662). At court in his earlier years La Rochefoucauld (1613-1680) took an active part in the cabals and rivalries that surrounded Richelieu and Louis XIII, and subsequently in the Fronde rebellion against Mazarin. His political activities came to an end after he was wounded in the fighting in Paris in 1652. Living in retirement he began to write his Mémoires, not so much an autobiography as an account of the court intrigues and a portrait of his fellow aristocrats. Mémoires circulated privately among his friends until its unauthorized printing in 1662 brought the author both fame and trouble.