ENLIGHTENED UNIVERSE:TO DATE THE MOST COMPLETE D'ALEMBERT EDITION
ALEMBERT, Jean Le Rond d'.
Oeuvres de d'Alembert. Tome premier [-cinquième] [Ed. by A. Belin].
Paris, Bossange, 1821-22.
Ten parts bound in five vols, 8vo; with one folding plate in vol. I; some scattered light foxing, but a very good, fresh copy in contemporary quarter polished calf, spines filleted in gilt with morocco lettering-pieces, marbled board, preserving green silk bookmarks; minor wear to spines extremities; an attractive copy.
£1500

Approximately:
US $1911
€1711
Added to your basket:
Oeuvres de d'Alembert. Tome premier [-cinquième] [Ed. by A. Belin].
The most complete d'Alembert collected works, to this day the standard reference edition, Belin's comprehensive publication significantly added to the previous collected edition of 1805 with numerous pieces that had never appeared in print before, including the correspondence with Voltaire and with Frederick the Great. The selection in volume I sets out a multi-faceted portrait of the author and offers the foundations and tenets of his rationalistic and empiricist epistemology as well as his mathematics, through the inclusion of the Éloge by Condorcet, Mémoire de D'Alembert par Lui-Même, Portrait de L'Auteur fait par Lui-Même, Discours Préliminaire de L'Encyclopédie (arguably the best and most enduring introduction to the philosophy of the Enlightenment), Explication détaillée du Système des Connaissances Humaines, et de Bacon, Élémens de Philosophie, Sur le Système du Monde, Sur le Calcul des Probabilités, De la Liberté de la Musique. Further volumes offer works of great influence in history, politics and literature, as well as d'Alembert's correspondence with two of the most influential personalities of his age.

Cabeen IV, pp. 136–138; Quérard I, p. 27.
You may also be interested in...
THE STATISTICS OF DEBAUCHERY [BARNAUD, Nicolas].
Le Cabinet du Roy de France, dans lequel il y a trois perles precieuses d'inestimable valeur: par le moyen desquelles sa Majesté s'en va le premier monarque du monde, & ses sujets du tout soulagez.
First edition, first issue, of this harsh criticism of the debauched church and rotten nobility and the resulting bad finances of France, anonymously published by a well-travelled Protestant physician, and writer on alchemy who was to become an associate of the reformer Fausto Paolo Sozzini, better known as Socinus, the founder of the reformist school influential in Poland. Barnaud was accused of atheism and excommunicated in 1604. He is one of the real historical figures, on which the Doctor Faustus legend is based.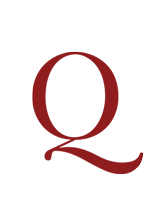 YOUTHFUL EXCURSION TO ITALY AND FRANCE [ANON.]
'Voyage en Italie et au Midi de la France 1891'.
A handsome, illustrated travel journal compiled by a Swiss student as a gift for his parents, recording his eleven-day trip in north-western Italy and south-eastern France in March and April 1891 in the company of his teacher and three schoolfellows. The author was a student at La Chatelaine boarding school in Pregny, Geneva, an exclusive establishment run by Georges Thudichum (1861-1941) for international students aged between ten and eighteen. He was accompanied on his travels by Czamanski Kitold of Taganrog, Alfred Heimann of Schweinfurt, and Georges Pardo of Venice, all under the charge of Thudichum himself.