SCOTTISH DRAPER LEARNS HIS ACCOUNTS
ALEXANDER, Thomas.
Three account books dated 1829-32 ('Ledger', 'Journals', 'Waste Book').
Blairlogie, Scotland, 1829.
Manuscript on paper, 3 vols, folio (41 x 26 cm), ff. [51], [2 blank]; [25], [1 blank]; [22], [2 blank]; very neatly written in black ink in a copperplate hand; a little wear to fore-edges of some leaves; very well preserved in thick paper wrappers; a few areas of loss to spines, some light staining to covers; inscriptions 'Thomas Alexander Carse 1829' and 'Thomas Alexander Blair Logie'.
£550

Approximately:
US $717
€646
Added to your basket:
Three account books dated 1829-32 ('Ledger', 'Journals', 'Waste Book').
A very attractive set of sample accounts compiled by the young Scottish draper Thomas Alexander of Blairlogie in Stirling, Scotland, in 1829, as part of his mercantile training. Thomas was born in 1812, the eldest son of a Blairlogie portioner (also called Thomas); he would therefore have been 17 years old when he composed these volumes. In the 1851 census he is recorded as a draper.

The content of the volumes is essentially copied from James Morrison's highly successful work The elements of book keeping by single & double entry, first published in 1810 and issued in further editions for several years thereafter. Morrison was an accountant and Master of the Glasgow Mercantile Academy. The sample accounts in The elements were well suited to the young draper Thomas since they contain so many entries relating to trade in cloth: to calico, cambric, cotton wool and yarn, dimity, flannel, gingham, Holland, kersey, linen, muslin, quilting, sarsenet, shalloon, and velvet; as well as to associated products such as madder.

What is interesting is that Thomas adapted Morrison's accounts to his own Scottish locale, heading his entries from 'Stirling', as well as from 'London', and making references to, for example, the Leven Bleachfield Co., Stirling Bank, the Bank of Scotland, Thistle Bank, Pringle & Son (of knitwear fame, founded in 1815), Sir W. Forbes & Co., Dundee Bank, the Stirling Sugar-house Co., and the Falkirk Bank. He also employs local place names, such as Doune, St Ninians, and Alloa.
You may also be interested in...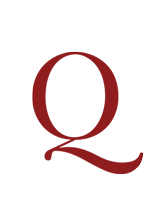 MILITARY CHESTS OF THE COLONIES [SOUTH AND CENTRAL AMERICAN COINAGE.]
The King's Assay Master's Report, with Tables, shewing the Weights and Fineness of the silver Coins of South America. [With:] Commissariat Department Circular, No. 181.
Three tables of coinage weights and fineness for Mexico, Central America, Bolivia, Peru, Chile, Rio Plata and Columbia, drawn up by Robert and Henry Bingley of the Assay Office 'to enable Government to form a correct estimate of the value of South American Dollars, as a supply for the military chests of the Colonies, which have hitherto been supplied by the old Spanish Dollar'; with an official Circular advising that the new dollars 'are rather better in weight and fineness' than the old Spanish coins.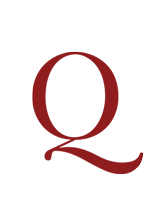 AN ENGLISHMAN IN NAPLES BRACEBRIDGE, Samuel.
Autograph letter signed to George Lucy at Charlecote, Warwickshire, obsessively concerned with Lucy's health and his own, and sending news of English visitors to Naples.
Samuel Bracebridge (d. 1786, of Lindley Hall, near Nuneaton on the Warwickshire/Leicestershire border), apologises for an eccentric hand ('if you can't read a letter presume it e or r'), not helped by having to write on what he calls Italian 'blotting paper'. His correspondent George Lucy had himself been travelling in Italy in 1756-1758, including a winter in Naples.