BORGES'S COPY
ALMAFUERTE, pseud. [i.e. Pedro Bonifacio PALACIOS].
Obras I. Lamentaciones [All published].
La Plata, 1906
8vo, pp. [iv], 96; some occasional spotting and a few tears, sewing loose, in the original printed wrappers, browned and spotted, spine defective; in a folding cloth box.
£3000

Approximately:
US $4195
€3411
First edition of this collection of poems by the Argentinian poet and journalist, who enjoyed a cult following in his day. This copy belonged to Jorge Luis Borges, with his early ownership signature to front blank.

Almafuerte was a much-loved influence on Borges in his early years, and he maintained his admiration throughout his life, naming the poet as the greatest Argentinian writer in an interview in 1983. Borges' 'biography' of Evaristo Carriego (1931) acknowledged the influence of Almafuerte on the Argentinian writers of his generation, and in 1962 he edited a selection of Almafuerte's poetry and prose, with a 91-page introduction.
You may also be interested in...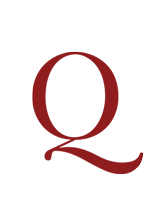 [SKINNER, Joseph, editor.]
The present state of Peru: comprising its geography, topography, natural history, mineralogy, commerce, the customs and manners of its inhabitants, the state of literature, philosophy, and the arts, the modern travels of the missionaries in the heretofore unexplored mountainous territories, etc. etc. The whole drawn from original and authentic documents, chiefly written and compiled in the Peruvian capital; and embellished by twenty engravings of costumes, &c.
First edition. 'This is the earliest and most lavish English colour-plate book relating to Peru and Ecuador; the plates show natives of Lima and Quito. Before the publication of this work, the English had known relatively little about Peruvian society and its cultural and literary accomplishments. The text was taken from copies of El Mercurio peruano, captured by the English from a Spanish ship sailing out from Callao. According to Skinner's preface, the issues of El Mercurio peruano comprised a sixteen-month run beginning in January 1791, and other "various authentic sources" were also used in the compilation (p. viii). The appendix contains interesting information about generations of missionaries to the west coast of South America' (Hill).
PRESENTATION COPIES 'CARROLL, Lewis' [i.e. Charles Lutwidge DODGSON].
Sylvie and Bruno … London, Macmillan and Co. 1889. [With:] Sylvie and Bruno concluded … London, Macmillan and Co. 1893.
First editions, presentation copies inscribed 'Lizzie Wilcox from her affte Cousin the Author / Dec. 12. 1889' and 'Lizzie Wilcox, from her affectionate Cousin the Author / Dec. 27, 1893' (two days before publication), a fine association: