AMERICAN ANTI-SOCIALIST (The).
A Monthly Magazine … Volume 1, Number 1 [– Number 6] [all published].
Washington, D.C., John Basil Barnhill, 1912–14.
Six numbers in one vol., 8vo, pp. 80; bound with five other, related items (see below) in contemporary cloth, very slightly sunned.
£300

Approximately:
US $392
€341
Scarce complete run of The American Anti-Socialist, 'An Organ of Jeffersonian Democracy', edited and published by the libertarian writer John B. Barnhill (1864–1929). Barnhill also edited other journals, such as The Eagle and Serpent, Nationalist, and Humanity First.

The other items included in the volume are:

i) [drop-head title:] Socialism means the Abolition of Family Life. [London, Liberty and Property Defence League, n. d.]
8vo, pp. 4, [2].

ii) O'BRIEN, M. D. [drop-head title:] Private Property; or, Old-Fashioned Folly and New Philosophy. [London, Liberty and Property Defence League, n. d.]
8vo, pp. 4.

iii) PLUMPTRE, Constance E. [drop-head title:] What do we owe the State? [London, Liberty and Property Defence League, n. d.]
8vo, pp. [2].

iv) LOTT, Edson S. [drop-head title:] Fallacies of Compulsory Social Insurance. [New York?, n. p., c.1916].
8vo, pp. 12.

v) LARMOUR, Robert. The Impossible Vagaries of Socialism. Its Fallacies and Illusions. Stratford, Ontario, by the author, c.1911.
8vo, pp. 86; original printed wrappers preserved.
You may also be interested in...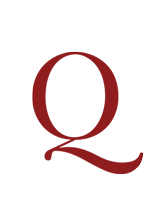 BAUR, Fidelis.
Geschichte der Hohenzollernschen Staaten Hechingen und Sigmaringen von den ältesten Zeiten bis auf unsere Tage, durchaus nach Quellen bearbeitet … I. [– VIII.] Heft.
First edition. Perched on the Zollenberg, just south of Hechingen, is the castle of Hohenzollern, which gave its name to the ruling house of Brandenburg–Prussia from 1415 to 1918, arguably the most powerful family in German history. The ancestral lands were divided in 1575 by Count Karl I among his three sons, thereby founding the three lines Hohenzollern-Hechingen, Hohenzollern-Sigmaringen, and Hohenzollern-Haigerloch (this last dying out in 1634 and its territory absorbed by Hohenzollern-Sigmaringen). The present work charts the early history of the area and the men who ruled it. In 1849, the two remaining principalities were united to form the Province of Hohenzollern, at the time the smallest in Prussia.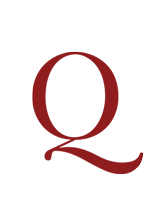 LOCKE, John.
Johan Lockes oförgripelige tankar om werldslig regerings rätta ursprung/gräntsor och ändamål.
First edition in Swedish. The first translation into Swedish of Locke's Two Treatises of Government, this edition – of the Second treatise – was translated, following order of the Swedish Ricksdag, by Hans Harmens from Mazel's 1691 French edition. It was only the second time that any of Locke's work had been translated into Swedish. Significantly, the Ricksdag's interests focussed on the part of Locke's work which addressed the topics of natural rights and the social contract.