AMERICAN ANTI-SOCIALIST (The).
A Monthly Magazine … Volume 1, Number 1 [– Number 6] [all published].
Washington, D.C., John Basil Barnhill, 1912–14.
Six numbers in one vol., 8vo, pp. 80; bound with five other, related items (see below) in contemporary cloth, very slightly sunned.
£300

Approximately:
US $379
€333
Added to your basket:
A Monthly Magazine … Volume 1, Number 1 [– Number 6] [all published].
Scarce complete run of The American Anti-Socialist, 'An Organ of Jeffersonian Democracy', edited and published by the libertarian writer John B. Barnhill (1864–1929). Barnhill also edited other journals, such as The Eagle and Serpent, Nationalist, and Humanity First.

The other items included in the volume are:

i) [drop-head title:] Socialism means the Abolition of Family Life. [London, Liberty and Property Defence League, n. d.]
8vo, pp. 4, [2].

ii) O'BRIEN, M. D. [drop-head title:] Private Property; or, Old-Fashioned Folly and New Philosophy. [London, Liberty and Property Defence League, n. d.]
8vo, pp. 4.

iii) PLUMPTRE, Constance E. [drop-head title:] What do we owe the State? [London, Liberty and Property Defence League, n. d.]
8vo, pp. [2].

iv) LOTT, Edson S. [drop-head title:] Fallacies of Compulsory Social Insurance. [New York?, n. p., c.1916].
8vo, pp. 12.

v) LARMOUR, Robert. The Impossible Vagaries of Socialism. Its Fallacies and Illusions. Stratford, Ontario, by the author, c.1911.
8vo, pp. 86; original printed wrappers preserved.
You may also be interested in...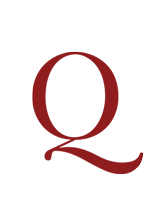 HOFFMANN VON FALLERSLEBEN, August Heinrich.
Unpolitische Lieder.
First edition of each work. Hoffmann (1784–1874), self-ennobled 'von Fallersleben', was first librarian (1823) and then professor of German language and literature (1830) at the University of Breslau, before his dismissal in 1842 due to the politically sensitive content of the supposedly Unpolitischen Lieder, a collection of poems highlighting rottenness in contemporary German state and society. A second edition of vol. I, replacing 10 earlier poems with 10 new ones, appeared at the same time as vol. II.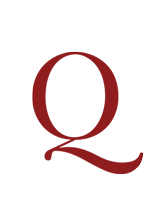 WILLICH, Anthony Florian Madinger.
Lectures on Diet and Regimen: being a systematic Inquiry into the most rational Means of preserving Health and prolonging Life: together with physiological and chemical Explanations, calculated chiefly for the Use of Families, in order to banish the prevailing Abuses and Prejudices in medicine. The second Edition, improved and enlarged with considerable Additions …
Second edition, much revised and expanded, printed in the same year as the first: 'Many important and useful articles have been added, especially in the fifth Chapter, "Of Food and Drink."' Willich's very popular manual was based on a series of lecture given by the eminent physician at Bath in 1798, and includes material on the state of modern medicine, the air, baths, clothing, exercise, sleep, excretion, sexual intercourse, the mind and the eyes, as well as a long chapter on food and drink (pp. 291-439), with descriptions of the nature and properties of various comestibles. A postscript explains that this work dealing with the preservation of the healthy body is to be followed by one on the treatment of the diseased body, and includes a list of questions to ask a patient to aid in diagnosis.