AMERICAN ANTI-SOCIALIST (The).
A Monthly Magazine … Volume 1, Number 1 [– Number 6] [all published].
Washington, D.C., John Basil Barnhill, 1912–14.
Six numbers in one vol., 8vo, pp. 80; bound with five other, related items (see below) in contemporary cloth, very slightly sunned.
£300

Approximately:
US $384
€341
Added to your basket:
A Monthly Magazine … Volume 1, Number 1 [– Number 6] [all published].
Scarce complete run of The American Anti-Socialist, 'An Organ of Jeffersonian Democracy', edited and published by the libertarian writer John B. Barnhill (1864–1929). Barnhill also edited other journals, such as The Eagle and Serpent, Nationalist, and Humanity First.

The other items included in the volume are:

i) [drop-head title:] Socialism means the Abolition of Family Life. [London, Liberty and Property Defence League, n. d.]
8vo, pp. 4, [2].

ii) O'BRIEN, M. D. [drop-head title:] Private Property; or, Old-Fashioned Folly and New Philosophy. [London, Liberty and Property Defence League, n. d.]
8vo, pp. 4.

iii) PLUMPTRE, Constance E. [drop-head title:] What do we owe the State? [London, Liberty and Property Defence League, n. d.]
8vo, pp. [2].

iv) LOTT, Edson S. [drop-head title:] Fallacies of Compulsory Social Insurance. [New York?, n. p., c.1916].
8vo, pp. 12.

v) LARMOUR, Robert. The Impossible Vagaries of Socialism. Its Fallacies and Illusions. Stratford, Ontario, by the author, c.1911.
8vo, pp. 86; original printed wrappers preserved.
You may also be interested in...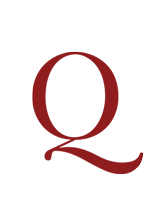 [PATCH, Richard, defendant.]
The Trial of Richard Patch, for the wilful Murder of Mr. Isaac Blight, on the 23d of Sept. 1805, at Rotherhithe, in the County of Surr[e]y ... taken in Shorthand by Blanchard and Ramsey ...
First edition of this report of a famous trial (there was a rival version from the shorthand of Joseph and W. B. Gurney). Richard Patch (1770?-1806) was an unsuccessful farmer near Exeter who mortgaged his farms in 1803 and departed to London, where he entered the service of Isaac Blight, a ship-breaker in Rotherhithe. When Blight's financial circumstances became embarrassed he conveyed his property to Patch to protect himself from his creditors and they entered into a partnership agreement. Patch was to pay £1250 for his share of the partnership, £250 from the sale of his farms and a further £1000 by 23 September 1805, a sum that he knew he had no means to obtain.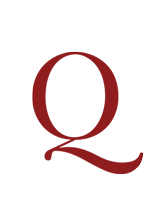 PARETO, Vilfredo.
Trasformazione della Democrazia.
First collected edition of four articles originally published in the Rivista di Milano between 5 May and 20 July 1920: 'Generalità', 'Sgretolamento della Sovranità centrale', 'Il Ciclo plutocratico', and 'I Sentimenti', with an appendix in which Pareto relates the pieces to the theory set out in his Trattato di Sociologia (1916). Along with the articles collected in Fatti e Teorie (1920), these represent the application, with some adaptation, of his major sociological ideas to history and contemporary development. They are an important source for his political ideas at the end of his life, when he engaged, ambiguously, with Fascism. See Placido Bucolo, The Other Pareto, pp. 248–53.