AMERICAN ANTI-SOCIALIST (The).
A Monthly Magazine … Volume 1, Number 1 [– Number 6] [all published].
Washington, D.C., John Basil Barnhill, 1912–14.
Six numbers in one vol., 8vo, pp. 80; bound with five other, related items (see below) in contemporary cloth, very slightly sunned.
£300

Approximately:
US $420
€338
Scarce complete run of The American Anti-Socialist, 'An Organ of Jeffersonian Democracy', edited and published by the libertarian writer John B. Barnhill (1864–1929). Barnhill also edited other journals, such as The Eagle and Serpent, Nationalist, and Humanity First.

The other items included in the volume are:

i) [drop-head title:] Socialism means the Abolition of Family Life. [London, Liberty and Property Defence League, n. d.]
8vo, pp. 4, [2].

ii) O'BRIEN, M. D. [drop-head title:] Private Property; or, Old-Fashioned Folly and New Philosophy. [London, Liberty and Property Defence League, n. d.]
8vo, pp. 4.

iii) PLUMPTRE, Constance E. [drop-head title:] What do we owe the State? [London, Liberty and Property Defence League, n. d.]
8vo, pp. [2].

iv) LOTT, Edson S. [drop-head title:] Fallacies of Compulsory Social Insurance. [New York?, n. p., c.1916].
8vo, pp. 12.

v) LARMOUR, Robert. The Impossible Vagaries of Socialism. Its Fallacies and Illusions. Stratford, Ontario, by the author, c.1911.
8vo, pp. 86; original printed wrappers preserved.
You may also be interested in...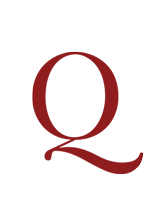 LEVI, Leone.
Manual of the mercantile law of Great Britain and Ireland: comprising[:] international commerce. Restraints on trade: patents. Copyright. Joint-stock and banking companies. The law of partnerships. Bills of exchange. With remarks on partnership with limited liability.
First edition. 'The present volume contains the laws which affect international commerce, individuals who exercise the mercantile profession, partnerships and companies formed for commercial or banking operations, and the most useful of all mercantile instruments, bills of exchange and promissory notes' (preface).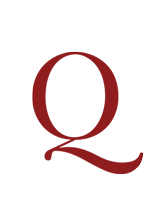 [CITY OF LONDON.]
An Act for the better regulating the Nightly-Watch, and Beadles within the City of London, and Liberties thereof; and for making more effectual the Laws now in being, for paving and cleansing the Streets and Sewers, in and about the said City.
Rare first edition of an act providing for the 'raising and levying of Monies' for the employment of night-watchmen in the City of London. 'The said Constables, shall … use their best Endeavours, to prevent Fires, Murders, Burglaries, Robberies, and other Outrages, and Disorders …'. The act also provides for the punishment of watchmen for non-attendence and of rate-payers for non-payment of the levy, and for the 'pitching and paving' of streets in front of unoccupied or untenanted properties.