ARTHUR YOUNG'S COPY, WITH GRASS SAMPLES
AMOS, William.
Minutes in Agriculture and Planting … Illustrated with Specimens of eight Sorts of the best, and two Sorts of the worst natural Grasses, and with accurate Drawings and Descriptions … on seven Copper Plates …
Boston [Lincolnshire], Printed by J. Hellaby, 1804.
4to, pp. viii, 92, with three leaves of grass samples (ten in total, each with a printed label pasted across the stem), two leaves of corresponding colour plates, and seven plates of agricultural machinery engraved by Howlett after Amos; manuscript index at end and a few minor manuscript corrections; some abrasion directly below the imprint where a second line ('and sold by Lackington, Allen, and Co., London') has been carefully removed (only one copy traced preserves it); a very good copy in contemporary half calf and marbled boards, rebacked and recornered; manuscript note that the volume was 'Bought at the Bradfield Hall sale 1911. H. A. W.', Bradfield Hall being the estate of the agriculturalist Arthur Young: 'This book was undoubtedly used by [him]'.
£2250

Approximately:
US $2952
€2516
First edition, rare. William Amos was the steward of the Brothertoft estate of the 'father of reform' John Cartwright, and author of an earlier work on The Theory and Practice of Drill Husbandry (1794). Here he provides descriptions, and samples, of both 'artificial' and 'natural' grasses, with advice on their appropriateness for pasture, herbage or hay – couch grass and meadow soft grass being the 'worst' sorts mentioned in the title. There follow detailed descriptions, with diagrams, of several items of agricultural machinery, from the 'sward-dresser', used to scarify meadow land, and the 'thistle-cutter', to a rather extraordinary tree-transplanter, for the replanting of grown trees 'into bare fields, parks, or about new buildings; or into any other places where they would imitate most that charming negligence of nature, which is so ravishing to the senses … In new designs, and about new built houses, these cannot always be got, without much labour and expense, or waiting for many years'.

Arthur Young (1741-1820), the most famous agriculturalist of his age, had indulged in similar agricultural experiments on his estate Bradfield, including innovative agricultural implements and specially cultivated grasses and livestock. Despite their political differences, Young visited John Cartwright's farm at Brothertoft in 1797 and gave an account of it in his survey of Lincolnshire for the Agricultural board the following year. His General View of the Agriculture of Lincolnshire (1808) enlarged upon this, mentioning the 'great variety of implements of considerable merit' in use at Brothertoft, including Amos's 'scufflers' and 'sward-dresser' (Young, p. 75-7), and the cultivation of lucern and clover. Amos himself is mentioned by name as Cartwright's 'bailiff' and as the inventor of a drilling machine and an 'expanding horse-hoe'.

Goldsmiths' 18817; OCLC and COPAC add copies at Natural History Museum, BL, Nottingham, and Kew, though not all appear to have the full compliment of plates and samples.
You may also be interested in...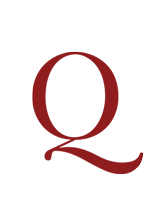 A FAMOUS BAWD, AND POPE'S LOVERS TANNER, Anodyne, M.D., pseud.
The Life of the late celebrated Mrs. Elizabeth Wisebourn, vulgarly call'd Mother Wybourn; containing secret Memoirs of several Ladies of the first Q---y, who held an Assembly at her House; together with her last Will and Testament … London: Printed for A. Moore … [1721?].
First edition of a scurrilous account of Elizabeth Wisebourn[e], a famous bawd, and the goings-on in the gilded apartments of her elegant London brothel in Drury-Lane. Born in 1653 and educated in Rome under the tuition of a Lady Abbess to whom 'she ow'd all that she knew of her Business', Elizabeth made the acquaintance of ladies of first rank on her return to London, setting up a House where they could consort in private with the greatest variety of gallants. She also maintained a supply of the latest anti-venereal nostrums (a medical theme underlies the main narrative). Although her clients, female and male, are concealed by dashes and invented names, they must have been readily recognized by readers of the day. As her business increased she joined forces with the opera manager John James Heidegger, and together they conceived scandalous masquerades 'to promote the Trade of her House'.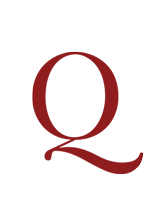 standard text on elements, principles, and chemical processes BECHER, Johann Joachim.
Institutiones chimicae prodromae, id est ... Oedipus chimicus, obscuriorum terminorum & principiorum chimicorum, mysteria aperiens & resolvens. Opusculum, omnibus medicinae & chimiae studiosis lectu perquàm utile & necessarium.
first edition (?) becher's oedipus chimicus, printed at about the same time as the frankfurt edition, and dedicated to franz le boë (sylvius), an early champion of descartes, van helmont and harvey. a professor at the universtiy of leiden, le boë founded the first academic chemical laboratory there in 1669.