ARTHUR YOUNG'S COPY, WITH GRASS SAMPLES
AMOS, William.
Minutes in Agriculture and Planting … Illustrated with Specimens of eight Sorts of the best, and two Sorts of the worst natural Grasses, and with accurate Drawings and Descriptions … on seven Copper Plates …
Boston [Lincolnshire], Printed by J. Hellaby, 1804.
4to, pp. viii, 92, with three leaves of grass samples (ten in total, each with a printed label pasted across the stem), two leaves of corresponding colour plates, and seven plates of agricultural machinery engraved by Howlett after Amos; manuscript index at end and a few minor manuscript corrections; some abrasion directly below the imprint where a second line ('and sold by Lackington, Allen, and Co., London') has been carefully removed (only one copy traced preserves it); a very good copy in contemporary half calf and marbled boards, rebacked and recornered; manuscript note that the volume was 'Bought at the Bradfield Hall sale 1911. H. A. W.', Bradfield Hall being the estate of the agriculturalist Arthur Young: 'This book was undoubtedly used by [him]'.
£2250

Approximately:
US $2881
€2558
Added to your basket:
Minutes in Agriculture and Planting … Illustrated with Specimens of eight Sorts of the best, and two Sorts of the worst natural Grasses, and with accurate Drawings and Descriptions … on seven Copper Plates …
First edition, rare. William Amos was the steward of the Brothertoft estate of the 'father of reform' John Cartwright, and author of an earlier work on The Theory and Practice of Drill Husbandry (1794). Here he provides descriptions, and samples, of both 'artificial' and 'natural' grasses, with advice on their appropriateness for pasture, herbage or hay – couch grass and meadow soft grass being the 'worst' sorts mentioned in the title. There follow detailed descriptions, with diagrams, of several items of agricultural machinery, from the 'sward-dresser', used to scarify meadow land, and the 'thistle-cutter', to a rather extraordinary tree-transplanter, for the replanting of grown trees 'into bare fields, parks, or about new buildings; or into any other places where they would imitate most that charming negligence of nature, which is so ravishing to the senses … In new designs, and about new built houses, these cannot always be got, without much labour and expense, or waiting for many years'.

Arthur Young (1741-1820), the most famous agriculturalist of his age, had indulged in similar agricultural experiments on his estate Bradfield, including innovative agricultural implements and specially cultivated grasses and livestock. Despite their political differences, Young visited John Cartwright's farm at Brothertoft in 1797 and gave an account of it in his survey of Lincolnshire for the Agricultural board the following year. His General View of the Agriculture of Lincolnshire (1808) enlarged upon this, mentioning the 'great variety of implements of considerable merit' in use at Brothertoft, including Amos's 'scufflers' and 'sward-dresser' (Young, p. 75-7), and the cultivation of lucern and clover. Amos himself is mentioned by name as Cartwright's 'bailiff' and as the inventor of a drilling machine and an 'expanding horse-hoe'.

Goldsmiths' 18817; OCLC and COPAC add copies at Natural History Museum, BL, Nottingham, and Kew, though not all appear to have the full compliment of plates and samples.
You may also be interested in...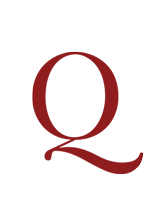 OWNED BY HUGH CLEGHORN: INTRODUCED TO GIBBON BY ADAM SMITH GIBBON, Edward.
Miscellaneous Works … with Memoirs of his Life and Writings, composed by himself: illustrated from his Letters, with occasional Notes and Narrative, by Lord John Sheffield. In two Volumes …
First edition, Hugh Cleghorn's copy.
CHRISTENING (The).
A satirical Poem. In which are contain'd the humorous Transactions, Speeches, and Behaviour of the Guests who were present at the Ceremony and Entertainment …
First edition of an amusing verse satire on a famous court scandal. In 1732 Anne Vane, mistress of Frederick, Prince of Wales, gave birth to a son. The child, Cornwall Fitz-Frederick, was acknowledged as his, perhaps only as an assertion of his independence from his parents, and paternity was contested by Lords Hervey and Harrington, both of whom had apparently shared Vane's bed. Ridicule from the press followed, with comic prints and several verse and prose satires – including several depicted on the bookshelf in the frontispiece.