[ANDRE, Pierre, fils d'un bon laboreur (pseud.)].
L'ami du peuple Français, ou mémoire adressé à M. Turgot, contrôleur des finances, par le fils d'un laboureur.
Limoges, [n.p.], 1776.
8vo, pp. viii, 153, [1]; woodcut printer's device and tail-piece; one or two very light spots, but a very good copy in contemporary sprinkled calf, flat spine with the remains of gilt fleurons (gilding mostly worn off), red morocco lettering-piece; spine rubbed and chipped at head, small hole at foot, corners a little worn, a few scratches to sides, extremities rubbed; contemporary ink initials M. D. on the title-page.
£2750

Approximately:
US $3595
€3042
Added to your basket:
L'ami du peuple Français, ou mémoire adressé à M. Turgot, contrôleur des finances, par le fils d'un laboureur.
First edition thus, rare, of an attack on the French tax system published on the eve of Turgot's demise. Set out as a narrative, this work outlines the family history of the author as a tale of hard work, of strife against the injustice and abuse of tax collectors, progressive failure to meet impossible demands from thriving tax farmers, jail and confiscation, and ultimately ruin. Through his exemplary story the author calls out to Turgot for a radical reform. He details the French fiscal set-up describing taxes, the severely uneven distribution of their impact, and the cruelty of a system which appears solely to serve the interest of the tax collectors, to the detriment of both crown and people. This appears to be the reprint of a part of a work sometimes attributed to Turgot himself (Quérard): Sur les finances, ouvrage posthume de Pierre André ****** fils d'un bon laboureur.

Kress 7188. OCLC finds only 2 copies in America beside the Kress' (Columbia and Stanford),
You may also be interested in...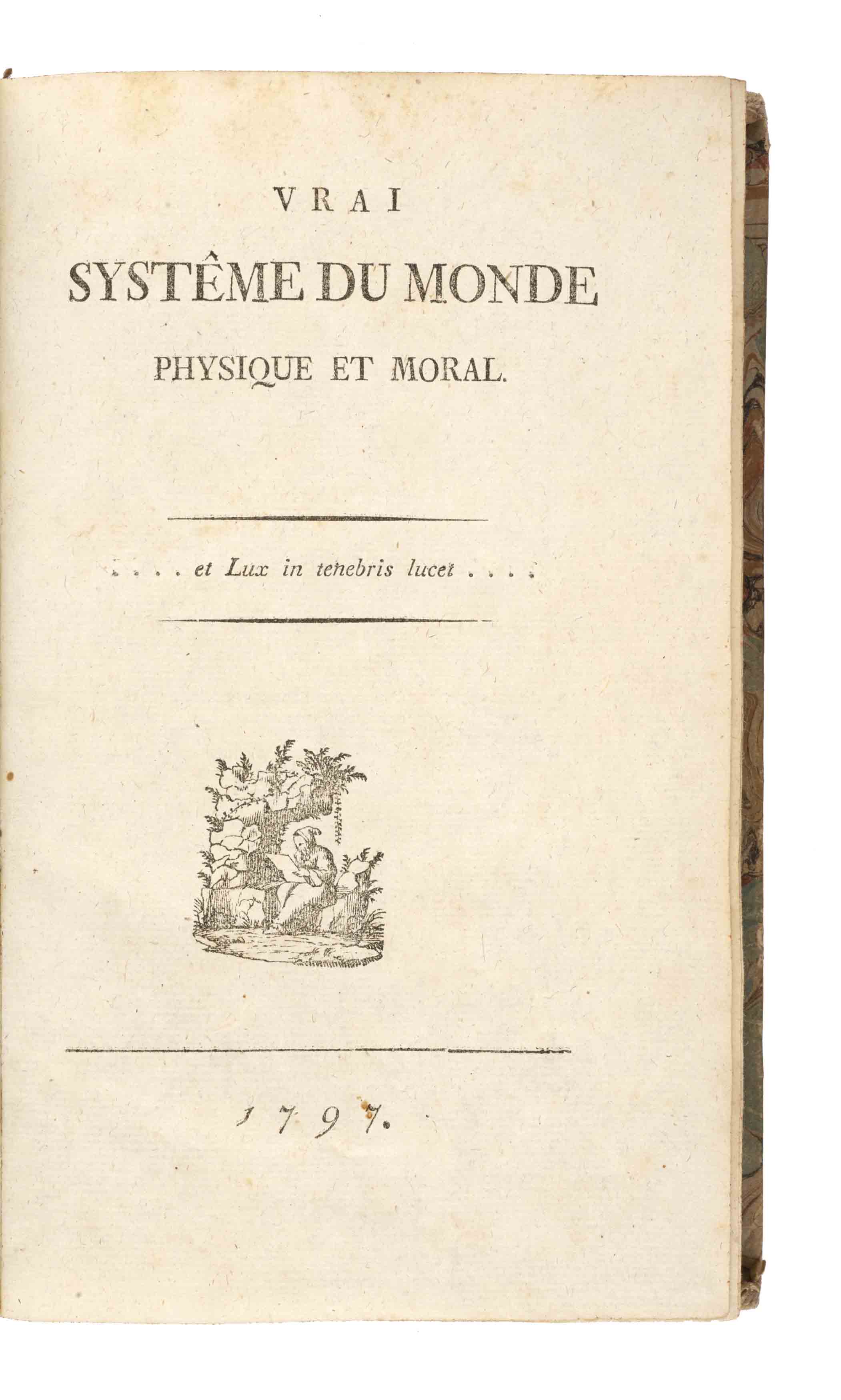 FLORENT DE SALES [pseudonym].
Vrai systême du monde physique et moral. [s.n., s.l., but Switzerland], 1797.
Only edition, rare, of this utopia, the identity of whose author, and even of whose printer, remains unknown.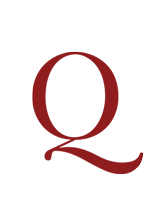 MANUSCRIPT OF HOPE'S MINOR PRACTICKS HOPE, Sir Thomas, of Craighall.
Contemporary manuscript of 'Ane Breiff Treatise upon severall substantiall heads of ye Scotts Law verie profitable for young students written by ye most Learned jurisconsult Sir Thomas Hope of Craighall Knight Advocat to his Majestie'. [Scotland? Mid-seventeenth century?]
Sir Thomas Hope of Craighall (1573-1646) was called to the Scottish Bar in 1605 and soon rose to prominence. Following the accession of Charles I he became Lord Advocate and was in high favour with the King. He compiled an extensive collection of notes on statutes and cases in about 1633 (published by the Stair Society in 1937), and probably about the same time wrote this concise manual to the law of Scotland.
There are twenty-four chapters, dealing mainly with property and inheritance but also with legal procedures. Chapter 4 concerns executors 'testamentar or dative' (that is, whether appointed by a will or by a court); Chapter 6 'Of bands Harell & movell [contracts heritable and moveable] and there distinctions'; Chapters 8-14 the several sorts of heirs – spouses and children, male and female, wards, and bastards – and the order in which they succeed to an inheritance; Chapters 15-22, mainly jurisdiction and procedures; Chapter 24 'Of tailzies bands [entailments] & contracts of tailzies & of breakeing & improving yrof'.
This treatise was published in Edinburgh by Thomas Ruddiman as Hope's Minor Practicks in 1736, when it was still of much use because the Scottish legal system was very different from the English even after the Act of Union.
A copy at the Clark Library, lacking the useful index, is dated 27 December 1669.