ANDREADES, Andreas Michael.
De la monnaie et de la puissance d'achat des métaux précieux dans l'Empire Byzantin . . . Extrait de la Revue "Byzantion".
Liège, Imprimerie H. Vaillant-Carmanne, 1924.
8vo, pp. 50, [2, blank]; partly unopened in the original printed blue wrappers; spine and edges rubbed and slightly chipped; from the library of Robert Byron, but without his ownership inscription.
£45

Approximately:
US $57
€51
Added to your basket:
De la monnaie et de la puissance d'achat des métaux précieux dans l'Empire Byzantin . . . Extrait de la Revue "Byzantion".
An offprint, with its own title-page and pagination, of this important study. This is a presentation copy, inscribed in ink 'To Robert Byron. A. A.' at the head of the front wrapper. Andreades was the first professor of public finance at the University of Athens and the author of a monumental work on the history of Greek public finance.
You may also be interested in...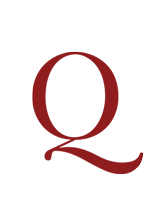 [ORAN.]
Diario distinto di tutto il seguito per la spedizione fatta d'ordine della maesta cattolica di Filippo V. Re delle Spagne della grande armata navale, e terrestre per la seguita conquista, e ricuperazione della piazza d'Orano in Affrica, e de' gloriosi progressi delle armi della maesta' sua contro gl'infedeli.
A daily account in Italian from 20 June to 8 July 1732 of the Spanish capture of Oran. The Moroccan city had been governed by Spain since 1509 but had fallen into Ottoman hands in 1708. This 1732 invasion brought Oran once more under Spanish control, in which it remained until 1792.
SECOND, ENLARGED EDITION OF A BEST-SELLING ACCOUNT OF RUSSIA AND THE CRIMEA ON THE EVE OF THE CRIMEA OLIPHANT, Laurence.
The Russian Shores of the Black Sea in the Autumn of 1852 with a Voyage down the Volga, and a Tour through the Country of the Don Cossacks ... Second Edition – Revised and Enlarged.
Second edition, revised and enlarged. The diplomat and traveller Oliphant (1829-1888) and his companion Oswald Smith journeyed through Russia and the Crimea shortly before the outbreak of the Crimean War, and his overview of the region also includes details of visits to Nizhnii Novgorod (which is depicted in the frontispiece) and other Russian cities, including Sevastapol, which Oliphant and Smith entered in disguise in order to map its fortifications. Nerhood considers that Oliphant 'describes places and people in an informative way, especially the long journey down the Volga River, with its peculiar means of transportation and the peoples along its banks', and this, together with the approach of the Crimean War (which led Lord Raglan to approach Oliphant for information), ensured the work's popularity. The first edition appeared in late 1853 as the Crimean War broke out (an advertisement on p. 10 of The Times of 25 October 1853 describes it as 'preparing for publication') and this second edition was published shortly afterwards (the preface is dated December 1853), with an additional chapter, since '[t]he Eastern Question has now assumed so serious an aspect, that facts connected with the Russian Shores of the Black Sea, which at the period of my visit in 1852 were devoid of any special political interest, are invested with the utmost importance, for it is possible that the southern portion of the Empire may shortly become the theatre of war, and considerations, the value of which I scarcely appreciated a few months ago, have since occurred to me as possessing strong claims upon our attention' (p. [v]). Third and fourth editions, which were reprints of this second edition, appeared in 1854.