BENEATH THE VEIL
[ANON].
Le mie vedute su la sanità e la longevità.
Naples, Vincenzo Orsino, 1804.
8vo, pp. 91, [1] blank, [1] errata, [1] blank, [4]; a very good, crisp copy in contemporary vellum, flat spine with remains of a lettering-piece.
£950

Approximately:
US $1162
€1050
Added to your basket:
Le mie vedute su la sanità e la longevità.
Rare first edition, purportedly a reply to Sir John Sinclair's 1802 pamphlet An essay on longevity.

The discourse, on the surface merely concerned with physical health and medicine, is in fact an enticing, ironic, sustained metaphor disguising a radically materialistic and liberal tract concerned with a political, social and economic sort of welfare. Among the recommended cures, the anonymous author (no doubt a Southern-Italian Bourbon subject living in one of the most reactionary contexts in Europe) suggests the unification of Europe, to be governed by a Supreme Council.

The camouflage worked: after the errata leaves at the end, there are two leaves of letters of approval to the censor, dated 1805: one of them is by a theology professor, stating that nothing in this book is opposed to the Christian religion, despite a sentence smuggled in in the early paragraphs, referring to the world as a mass of matter and nothing else, and other similarly unchristian statements. This anonymous work was re-published in 1826 with an appendix of three essays by one Nicola Pilla.

Not in OCLC or COPAC. ICCU locates one copy only, in Avellino (without errata and letters of recommendation at the end).
You may also be interested in...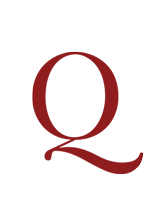 [ACCADEMIA DELL'ARCADIA.]
Favola di due gatti e della scimia coll' appello de' medesimi gatti all' orso, divisa in due parti, componimenti di diversi pastori d'Arcadia.
First complete edition. A rare fable in parallel Latin and Italian verse by members of the Accademia dell'Arcadia, comprising Due gatti ed una scimia (first published in 1728) and the first appearance of the second part, Appello de' due gatti all' orso. Both are published only pseudonymously under the pastoral names assumed by Arcadians, the first part being authored by 'Nadisto' and 'Ergisto Balirio', the second by 'Telindo' and 'Nicotele', all members of the prestigious literary society for the promotion of pastoral poetry over the grandiose baroque style popular at the time. This simple fable in traditional metrical forms, attributed to the fabulist Francesco Lelli, is a fine example of their ideals.
THE STATISTICS OF DEBAUCHERY [BARNAUD, Nicolas].
Le Cabinet du Roy de France, dans lequel il y a trois perles precieuses d'inestimable valeur: par le moyen desquelles sa Majesté s'en va le premier monarque du monde, & ses sujets du tout soulagez.
First edition, first issue, of this harsh criticism of the debauched church and rotten nobility and the resulting bad finances of France, anonymously published by a well-travelled Protestant physician, and writer on alchemy who was to become an associate of the reformer Fausto Paolo Sozzini, better known as Socinus, the founder of the reformist school influential in Poland. Barnaud was accused of atheism and excommunicated in 1604. He is one of the real historical figures, on which the Doctor Faustus legend is based.