BENEATH THE VEIL
[ANON].
Le mie vedute su la sanità e la longevità.
Naples, Vincenzo Orsino, 1804.
8vo, pp. 91, [1] blank, [1] errata, [1] blank, [4]; a very good, crisp copy in contemporary vellum, flat spine with remains of a lettering-piece.
£950

Approximately:
US $1216
€1080
Added to your basket:
Le mie vedute su la sanità e la longevità.
Rare first edition, purportedly a reply to Sir John Sinclair's 1802 pamphlet An essay on longevity.

The discourse, on the surface merely concerned with physical health and medicine, is in fact an enticing, ironic, sustained metaphor disguising a radically materialistic and liberal tract concerned with a political, social and economic sort of welfare. Among the recommended cures, the anonymous author (no doubt a Southern-Italian Bourbon subject living in one of the most reactionary contexts in Europe) suggests the unification of Europe, to be governed by a Supreme Council.

The camouflage worked: after the errata leaves at the end, there are two leaves of letters of approval to the censor, dated 1805: one of them is by a theology professor, stating that nothing in this book is opposed to the Christian religion, despite a sentence smuggled in in the early paragraphs, referring to the world as a mass of matter and nothing else, and other similarly unchristian statements. This anonymous work was re-published in 1826 with an appendix of three essays by one Nicola Pilla.

Not in OCLC or COPAC. ICCU locates one copy only, in Avellino (without errata and letters of recommendation at the end).
You may also be interested in...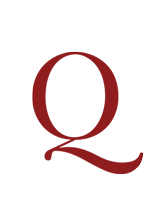 INDIAN TRAVEL SULIVAN, Richard Joseph.
Philosophical Rhapsodies. Fragments of Akbur of Betlis. Containing Reflections on the Laws, Manners, Customs and Religions, of certain Asiatic, Afric, and European Nations. Collected and now first published … In three Volumes …
First edition of this eccentric travel-inspired treatise drawing upon the author's experience in India and his travels in Europe. The prefatory 'advertisement' establishes the fiction that 'the following fragments were written by a native of Assyria [Akbur], who … was removed to the continent of Europe, and thence to England … he then travelled; and in various countries threw together the reflections which appear in the following sheets'. Compartmentalised into 'fragments' rather than chapters, the work is generically indistinct, and offers a compilation of fiction, philosophy, history and travel to reflections on foreign lands, notably China, Japan, Tartary, Hindostan, Greece and the Middle East. Sulivan cites widely in order to illustrate his points, emphasising Akbur's familiarity with Milton, Pope, Thomson, and Dryden, as well as law, the classical canon and contemporary scholarship.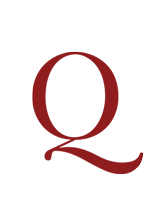 PARETO, Vilfredo.
Trasformazione della Democrazia.
First collected edition of four articles originally published in the Rivista di Milano between 5 May and 20 July 1920: 'Generalità', 'Sgretolamento della Sovranità centrale', 'Il Ciclo plutocratico', and 'I Sentimenti', with an appendix in which Pareto relates the pieces to the theory set out in his Trattato di Sociologia (1916). Along with the articles collected in Fatti e Teorie (1920), these represent the application, with some adaptation, of his major sociological ideas to history and contemporary development. They are an important source for his political ideas at the end of his life, when he engaged, ambiguously, with Fascism. See Placido Bucolo, The Other Pareto, pp. 248–53.