'SINCE THE FRENCH SAY THAT THEIR LANGUAGE IS UNIVERSALLY UNDERSTOOD, THEN THERE IS NO DOUBT THAT I
[ANON.]
Microselene. Curioso viaggio etereo di madamigella Garnerin.
Milan, Angelo Stanislao Brambilla, 1824.
8vo, pp. 224; some light foxing and dampstaining, a few pages cropped at lower edge; a very good copy in the original blue paper printed wrappers, with some dampstaining.
£950

Approximately:
US $1162
€1101
Added to your basket:
Microselene. Curioso viaggio etereo di madamigella Garnerin.
First edition of an innovative early Italian work of satirical imaginative fiction. Subtitled the 'Curioso viaggio etereo di madamigella Garnerin' [The Curious Voyage of Miss Garnerin], Microselene centres on an aeroporista [aeronaut], and begins with her ascent in a hot air balloon, based on the famous exploits of Elisa Garnerin (1791-1853), the French parachutist and balloonist. As with the novels of Jules Verne several decades later, recent developments in technology provide fuel for speculation; but unlike his strictly-circumscribed adventures, the present work revels in diverging fantastically (and comically) from the limitations of scientific possibility.

The work begins with Garnerin's ascent in a hot-air balloon, at which point, 'la terra appariva al suo sguardo come un formicaio' [the Earth seeming to her eyes like a vast anthill], she muses on the vanity and pride of humanity. Although this brief commentary is ostensibly interrupted, it strikes a satirical note which continues throughout the work, which finds comedy in the fantastic (and places closer to home) in the manner of Gulliver's Travels. Garnerin meets a sylph (air spirit) riding a cloud being drawn by an eagle and a vulture 'as big as an ox', who offers her the opportunity to visit the Earth's second, lesser-known satellite, the eponymous Microselene. The work's self-conscious narrative method regularly digresses to move between characters and locations, and being punctuated by the occasional intrusions of a narrative voice, who addresses the reader on various occasions to excuse the deficiencies in his style, or failing to conform to the tragic or comic mode, concluding with a forceful apology for imaginative fiction, declaring that 'la vita stessa è un continuo vaneggiament' [life itself is a continuous delirium].
You may also be interested in...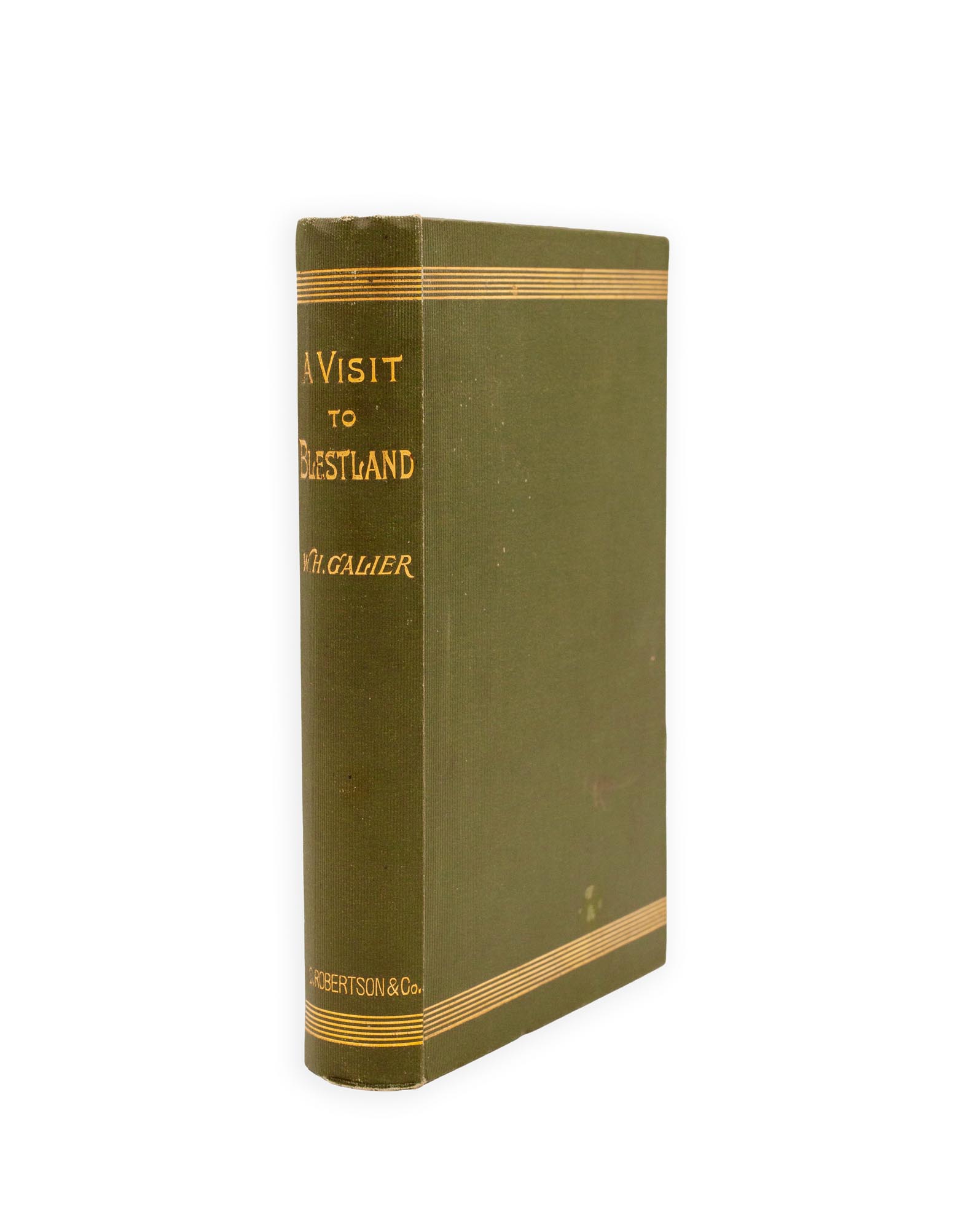 GALIER, W.H.
A visit to Blestland.
First edition of this novel of utopian socialism which lambasts capitalism and religion. Blestland is a republican workers' paradise located on a different planet which reveals how the divisions of earth can be abolished: by limiting 'the enormous power for evil which capital can wield'. Monopolist powers are forbidden, resulting in a society in which 'you will look in vain for class or religious hatreds, abject poverty and general discontents'. Published six years after William Morris's News from nowhere, the novel fits securely into the contemporary corpus of utopian socialist fiction. Here organized religion is especially singled out as an evil: 'fanaticism... accounts for the deplorable want of unity among the masses', as monopolists stay in power by exploiting workers' religious differences. Indeed, a missionary provides the plot's nemesis. The plot manifests Blestland as a dream, which vanished upon waking.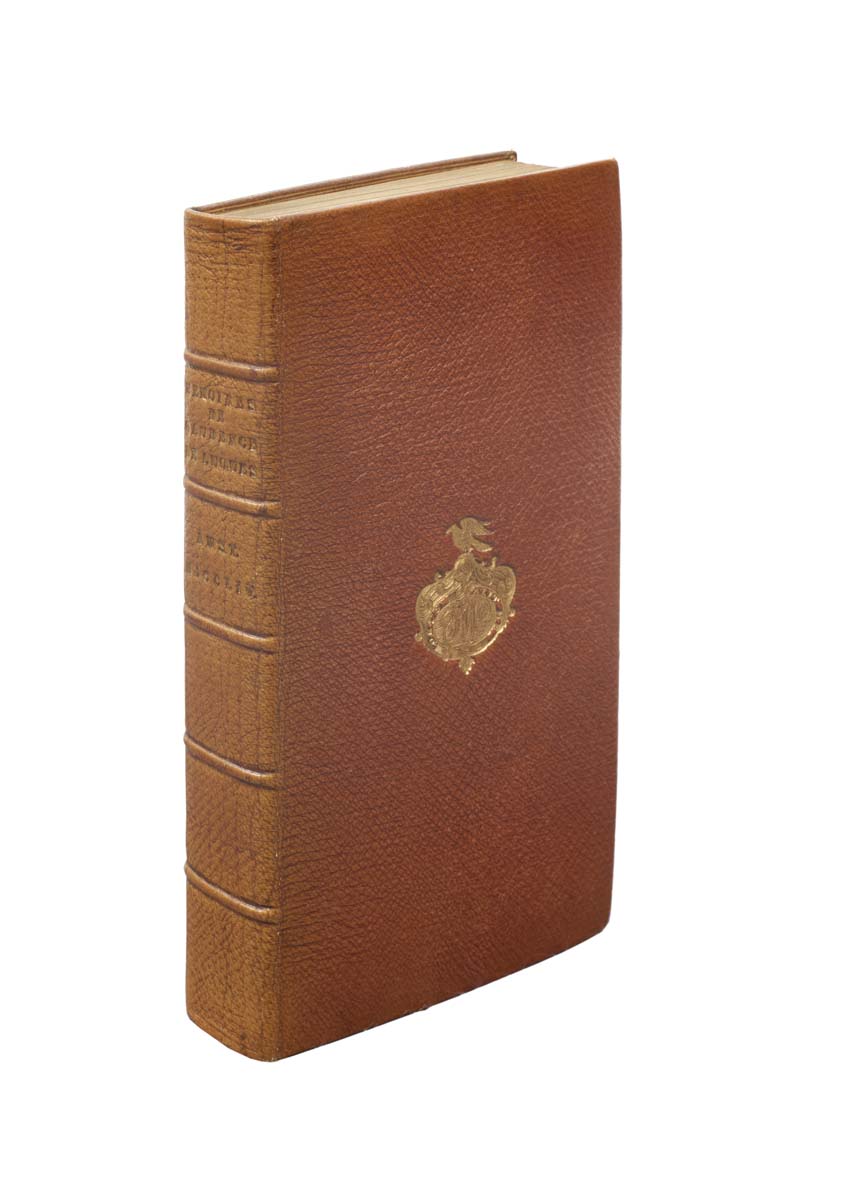 THEODORE WILLIAM'S COPY [BERINGTON, Simon, adapted by Jean-Baptiste DUPUY-DEMPORTES.]
Memoires de Gaudence de Luques, prisonnier de l'Inquisition … Première [– quatrième] partie.
Second edition of this much expanded and altered translation of Berington's celebrated utopian novel, Memoirs of Sigr Gaudentio di Lucca (1737). The Memoirs enjoyed immense popularity, undergoing at least twelve eighteenth-century editions in English and contemporary translations into French, German and Dutch. With the author thought to be George Berkeley, the great Christian idealist, 'it attained to a rank and dignity comparable to that of the Republic of Plato, the Utopia of Sir Thomas More, and the New Atlantis of Lord Bacon' (Lee M. Ellison, 'Gaudentio Di Lucca: a Forgotten Utopia', PMLA, L [1935], 494-509).