'SINCE THE FRENCH SAY THAT THEIR LANGUAGE IS UNIVERSALLY UNDERSTOOD, THEN THERE IS NO DOUBT THAT I
[ANON.]
Microselene. Curioso viaggio etereo di madamigella Garnerin.
Milan, Angelo Stanislao Brambilla, 1824.
8vo, pp. 224; some light foxing and dampstaining, a few pages cropped at lower edge; a very good copy in the original blue paper printed wrappers, with some dampstaining.
£950

Approximately:
US $1219
€1041
Added to your basket:
Microselene. Curioso viaggio etereo di madamigella Garnerin.
First edition of an innovative early Italian work of satirical imaginative fiction. Subtitled the 'Curioso viaggio etereo di madamigella Garnerin' [The Curious Voyage of Miss Garnerin], Microselene centres on an aeroporista [aeronaut], and begins with her ascent in a hot air balloon, based on the famous exploits of Elisa Garnerin (1791-1853), the French parachutist and balloonist. As with the novels of Jules Verne several decades later, recent developments in technology provide fuel for speculation; but unlike his strictly-circumscribed adventures, the present work revels in diverging fantastically (and comically) from the limitations of scientific possibility.

The work begins with Garnerin's ascent in a hot-air balloon, at which point, 'la terra appariva al suo sguardo come un formicaio' [the Earth seeming to her eyes like a vast anthill], she muses on the vanity and pride of humanity. Although this brief commentary is ostensibly interrupted, it strikes a satirical note which continues throughout the work, which finds comedy in the fantastic (and places closer to home) in the manner of Gulliver's Travels. Garnerin meets a sylph (air spirit) riding a cloud being drawn by an eagle and a vulture 'as big as an ox', who offers her the opportunity to visit the Earth's second, lesser-known satellite, the eponymous Microselene. The work's self-conscious narrative method regularly digresses to move between characters and locations, and being punctuated by the occasional intrusions of a narrative voice, who addresses the reader on various occasions to excuse the deficiencies in his style, or failing to conform to the tragic or comic mode, concluding with a forceful apology for imaginative fiction, declaring that 'la vita stessa è un continuo vaneggiament' [life itself is a continuous delirium].
You may also be interested in...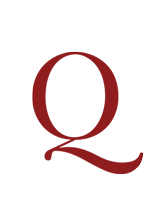 CALIFORNIA PIONEERS SPURR, George Graham.
The land of gold. A tale of '49. Illustrative of early pioneer life in California, and founded upon fact. Dedicated to California pioneers ... With seven illustrations.
First edition. 'This narrative ... is contributed to the file of literature for the purpose of keeping green the memory of the achievements of the early pioneers in California, and to show future generations what it cost to add what was once a wild unbroken solitude to civilisation and fame' (Preface). The illustrations include 'Capturing the Grizzly Bear'. Spurr would later publish A fight with a grizzly bear: a story of thrilling interest (1886).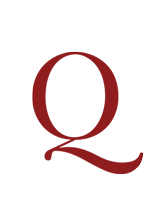 ARGUING WITH THE DEVIL SOUTHCOTT, Joanna.
The Second part of the continuation of Joanna Southcott's prophecies of things which are to come … The second edition …
Second editions of four very rare Southcott tracts. Having published her first visionary book The Strange Effects of Faith in 1801, Southcott was brought to London by four former followers of the prophet Richard Brothers, where they conducted two public 'trials' of her prophecies. Numerous pamphlets followed, including collections of prophecies, her Dispute with Satan in August 1802 and her conversations with the spirit (who replies mostly in verse) in October 1802; the last work is in the form of letters to her follower and patron Jane Townley. Southcott retreated to Bristol in 1804 but her works continued to sell in vast numbers.