[ANON.]
More Reasons for a Reform in Parliament contained in letters to the following persons, viz. To the President of the Society for the Relief and Discharge of Persons imprisoned for Small Debts [etc. etc.] …
London, James Ridgway, 1793.
8vo, pp. 15, [1]; a good copy, disbound.
£50

Approximately:
US $69
€58
Added to your basket:
More Reasons for a Reform in Parliament contained in letters to the following persons, viz. To the President of the Society for the Relief and Discharge of Persons imprisoned for Small Debts [etc. etc.] …
First edition thus, printing four anonymous letters previously published in periodicals. Another issue, with 'J. Ridgway' in the imprint, adds a final addendum leaf.
You may also be interested in...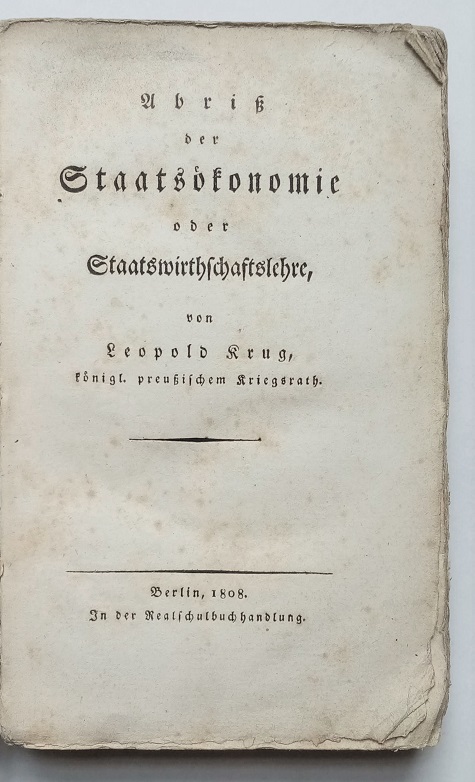 KRUG, Leopold.
Abriss der Staatsökonomie oder Staatswirtschaftslehre.
Rare first edition. Krug was a civil servant whose writings on political economy and statistics had to be carved out of 'the odd spare hour'. From 1805 to 1834 he was heavily involved in the development and expansion of the Prussian Statistical Bureau, during which time he conducted numerous statistical and economic studies. In 1804/1805 he published the economic and statistical annals of the Prussian State along with Ludwig Heinrich von Jakob. In 1826 he was accepted as a corresponding member of the Russian Academy of Sciences in St. Petersburg.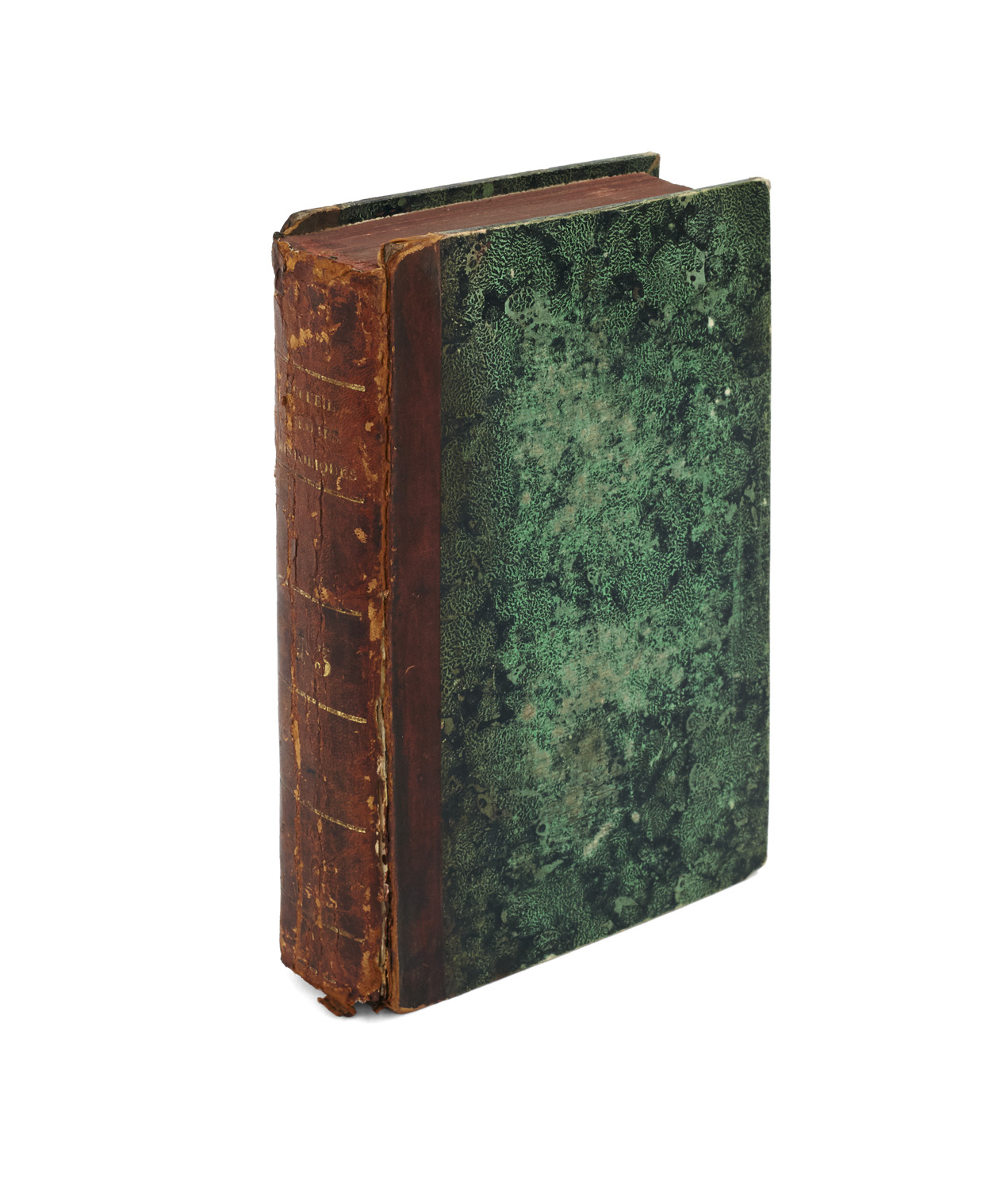 EULOGY AS MANIFESTO [NECKER, Jacques.]
Eloge de Jean-Baptiste Colbert, Discours qui a remporté le prix de l'Académie Françoise, en 1773.
First edition of Necker's first work. Necker (1732–1804) was the opponent of Turgot (whose position he was to take over in 1777) in action as well as in theory, agreeing with Forbonnais on the side of State-regulation. The encomiastic function of this work, his first book, is in fact a thin cover for what is effectively Necker's first exposition of his 'interventist' sensibility in economics. Here as in his later works Necker loses no opportunity of emphasising his dissent from 'laissez-faire' and the Tableau économique. His declamatory appeals to the rights of humanity and attacks upon landed property, though probably incited by political ambitions, bring him into close harmony with State-socialists, who, like himself, favoured substantial government intervention; and the Physiocrats had always to reckon with him as a determined adversary.