NONSENSE LITERATURE
[ANON]
The adventures of John Manks and his pock-marked cat.
Dublin, P Bereton 1 Lr Exchange Street, [c. 1865?].
Small broadside, 28.5 x 11.3 cm; a single column below a woodcut illustration of a cat; a central horizontal fold, browned, and with some slight creasing and spotting at the extremities.
£125

Approximately:
US $176
€143
This short nonsense-writing prose anecdote is set in Ireland and recounts the unnamed protagonist's encounters with a coach man driving '78 old dead jack asses, under an empty steam coach', a 'poor old man' with a 'great big stack of chimney on his back' and 'John Manks', listed in the title. When the protagonist wants to travel quickly he prepares himself thus: 'I then put my two shin-bones in my pocket, & my head under my arm & a way I ran jumping […]'. The piece is littered with odd spelling and mis-settings, presumably in order to render it linguistically as well as logically counter-intuitive. The fantasy realm conjured here is less empathetic and more grotesque than Lear's nonsense-creations with hags, dead animals and recurring images of sickness (vomiting), scarring (pockmarks) and dismemberment.

This issue of the text is scarce, with copies in five European (British Library, National Library of Scotland, National Library of Ireland, University of Manchester, Göttingen) and four American institutions (Boston College, New York Historical, Texas, Yale). The National Library of Ireland lists two copies, one from '[1865?]' and other from '[c.a. 1868]'; the catalogue listing for the later copy omits the street address and gives a larger paper measurement. The present copy matches the description of the earlier edition. Trinity College Dublin lists a copy with a variant title The wonderful adventures of John Manks and his pockmarked cat; there are no other World Cat listings for that issue.
You may also be interested in...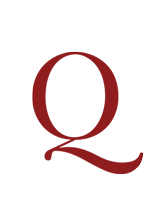 PFIZMAIER, August.
Woerterbuch der japanischen Sprache.
First edition of the first Japanese – German dictionary, which gives the Kanji (Chinese) characters together with the Katakana sound. On facing pages are printed the German (expansive) and English (shorter) translations or definitions together with the transliterated version. The work was handsomely printed by the Armenian Mecharist Order, noted for their expertise in oriental printing. Only this first part was published; a continuation was abandoned due to the cost of printing.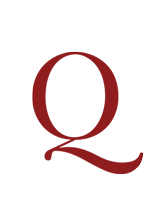 PIOZZI, Hester Lynch.
British Synonymy; or, an Attempt at regulating the Choice of Words in familiar Conversation. Inscribed, with Sentiments of Gratitude and Respect, to such of her foreign Friends as have made English Literature their peculiar Study … In two Volumes …
First edition of a fascinating collection of short essays on synonyms, intended as a help to her husband and his foreign friends. Mrs. Piozzi began work on her Synonymy in early 1792, and by August was hard at the grindstone: 'ten pages o' Day copying, besides a little Composition now and then to stretch and swell … I should like to make it two thin Octavos like Brown's Estimate and sell it like Merlin as dear as I can' (letter to Queeney of 22 August). Through her friend Arthur Murphy, the Robinsons eventually offered £300 for the manuscript, requiring 400 pages per volume, and the work, delayed by Mr. Piozzi's gout, appeared in April 1794 (and was devoured by Horace Walpole by the 16th of that month – Hazen 3254).