[ANON].
The Dutch drawn to the life…
London, for Thomas Johnson and H. Marsh, 1664.
12mo, pp. [10], 156, with engraved frontispiece of William Prince of Orange; full-page contemporary engravings of Ferdinand Alvarez de Toledo, Duke of Alba to the front pastedown with coat of arms pasted at head, and a Dutch winter scene picturing skating, horse and carriages on ice and other activities to the rear pastedown; toned throughout, a few small marks and creases, still a good copy in contemporary sheep, worn, modern reback with red morocco label.
£1400

Approximately:
US $1837
€1565
First edition. The book is written as a series of questions and answers, covering everything one could ever wish to know about the Dutch and their nation from their general character, social life and customs to physical details of the individual provinces, trade and industry, politics and government, religion, welfare, an account of the deeds of the Prince of Orange and the creation of the Free State, and history and Anglo-Dutch relations from 1612 to the present day, focusing particularly on the miracle of Dutch power and prosperity.

Kress 1133; Goldsmiths' 1723; Lowndes, ii, p. 948; Wing D 2898.
You may also be interested in...
A LARGE-PAPER COPY IN A CONTEMPORARY MOROCCO BINDING RERESBY, Sir John, Bt.
The Travels and Memoirs of Sir John Reresby ... The Former (now First Published) Exhibiting a View of the Governments and Society in the Principal States and Courts of Europe, during the Time of Cromwell's Usurpation; the Latter Containing Anecdotes, and Secret History of the Courts of Charles II. and James II.
First illustrated edition of the memoirs and first publication of 'The Travels', large-paper copy. The politician, traveller and writer Reresby (1634-1689) was the son of the royalist Sir John Reresby, Bt (c. 1611-1646), who had been created a baronet by Charles I, and, like his father, the younger Reresby 'remained loyal to the Stuarts throughout his political career. He was to rise from relative obscurity to become a prominent local politician and a point of contact between local and national affairs' (ODNB).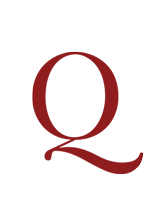 [DESJARDINS, C.
L. G.] Campagnes des Français en Italie, sous les ordres, jusqu'au traité de Campo-Formio, seconde edition, augmentée d'un sixième volume contenant les campagnes de ce général en Egypte, notamment sa dernière en Italie, el la bataille de Maringo, ainsi que les événemeus les plus remarquables en France, tels que le 18 brumaire an 8, le 3 nivôse en 9, jusqu'a la paix definitive.
First published as Campagnes des Français en Italie, ou histoire militaire, politique et philosophique de la Rèvolution in 1798, this is one of the earliest military histories of the French revolutionary wars. The present 1802 edition includes an extra volume with an account of the battle of Marengo, a crucial French victory which won the 1800 Italian campaign for Napoleon and drove the Austrians out of most of Italy, and Napoleon's campaign in Egypt, which, when it failed, ended all Napoleon's aspirations for empire in the Orient.