[ANON].
The Dutch drawn to the life…
London, for Thomas Johnson and H. Marsh, 1664.
12mo, pp. [10], 156, with engraved frontispiece of William Prince of Orange; full-page contemporary engravings of Ferdinand Alvarez de Toledo, Duke of Alba to the front pastedown with coat of arms pasted at head, and a Dutch winter scene picturing skating, horse and carriages on ice and other activities to the rear pastedown; toned throughout, a few small marks and creases, still a good copy in contemporary sheep, worn, modern reback with red morocco label.
£1400

Approximately:
US $1771
€1556
Added to your basket:
The Dutch drawn to the life…
First edition. The book is written as a series of questions and answers, covering everything one could ever wish to know about the Dutch and their nation from their general character, social life and customs to physical details of the individual provinces, trade and industry, politics and government, religion, welfare, an account of the deeds of the Prince of Orange and the creation of the Free State, and history and Anglo-Dutch relations from 1612 to the present day, focusing particularly on the miracle of Dutch power and prosperity.

Kress 1133; Goldsmiths' 1723; Lowndes, ii, p. 948; Wing D 2898.
You may also be interested in...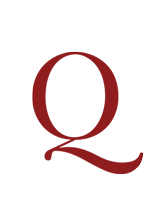 [Brewer, George].
The Siamese tales: being a collection of stories told to the son of the Mandarin Sam-Sib, for the purpose of engaging his mind in the love of truth and virtue. With an historical account of the kingdom of Siam. To which is added the principal maxims of the talapoins. Translated from the Siamese.
First edition of an anonymously published collection of 'Siamese tales', written as fables to increase their appeal to children. In the Introduction, the author states that the purpose of these supposedly translated tales is to 'promote the love of virtue through the medium of fiction' (p. 1). George Brewer (1766 - ?) served as a midshipman in his youth, visiting America, India, China and Scandinavia. In 1791 he was made a lieutenant in the Swedish navy, and not long after he read law in London. Presumably inspired by his travels as a youth, he set these tales in Siam, 'where the manners of the people are curious, and but little known' (p. i).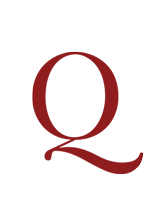 [KRAG, Niels, editor.]
NICOLAUS, of Damascus. Ex Nicolai Damasceni universali historia seu de moribus gentium libris excepta Iohannis Stobaei collectanea, quae Nicolaus Cragius latina fecit, et seorsum edidit.
First edition thus. Comprises observations on the customs of different peoples (Iberians, Celts, Phrygians, Assyrians, Spartans and so on) from the Augustan historian Nicolaus of Damascus' Universal history, only fragments of which have come down to us (in this case via Stobaeus). The text is printed here in the original Greek together with a Latin translation by the Danish historian and philologist Niels Krag (or Cragius, c. 1550–1602).