FOR A BLIND ORPHAN
[ANON.]
The Mystic Cottager of Chamouny: a Novel …
London: Printed for William Lane, at the Minerva Press … 1794.
2 vols, 12mo, pp. I: [6], 183, [1], II: [2], 170; small holes in B3-4 in vol. II touching a couple of words (sense recoverable); some foxing at extremities, else a good copy in contemporary half calf and marbled boards, headcaps chipped, joints cracked, labels wanting; the Downshire copy, with gilt monogram to spine (see below).
£3750

Approximately:
US $4678
€4429
Added to your basket:
The Mystic Cottager of Chamouny: a Novel …
First edition, very rare, presumably a first novel by a young authoress – the 'Address to the public' calls it 'the genuine dictates of a moment of imagination … traced by the pen of juvenility …. for the sole endeavour of raising a trivial sum for the benefit of a distressed Orphan, deprived of the blessing of sight'.

The Tankervilles are a family of Swiss origin now living in England; before going to India, young Edwin has decided to go on a tour of his native Switzerland with his valet Carlos. He encounters a rural idyll of noble peasants, in particular the beautiful Rosalie. But who is the lady in the miniature she keeps, whose is the shrine in the mountains nearby, what does Edwin's father Augustus have to do with Rosalie, and why is he making every effort to keep them apart? By the end of volume I the scene has switched to England and the isolated Thornley Abbey.

Despite the over-wrought prose, all 'blushing tints of rosy morning' and floods of tears which stain the pillows with 'briny essence', it received broadly favourable reviews. The author, who remains unidentified, went on to write The Observant Pedestrian (1795), Montrose, or the gothic Ruin (1799) and Human Frailties (1803). Human Frailties is 'interspersed with poetry', as is the present work – both Edwin and Rosalie write verses.

Provenance: from the library of Mary Hill (née Sandys, 1764–1836), Marchioness of Downshire, later Baroness Sandys. Lady Downshire was a wealthy heiress, society hostess, and literary patron who married the young but ill-fortuned politician Arthur Hill in 1786. Raised by her uncle, one of Samuel Johnson's 'Streatham worthies', she became a friend of both the Prince of Wales and Mrs Fitzherbert, and once entertained the Prince for four days at the family seat of Ombersley. She built up a fine collection of contemporary fiction, mostly by women, to add to the family library.

ESTC lists four copies only: BL, Cambridge, Chawton; and Virginia.

Garside 1794:13; Blakey p. 166; McLeod, p. 235; Summers, Gothic Bibliography, pp. 440.
You may also be interested in...
CONTEMPORARY MOROCCO WITH ONLAYS [PSALMS.]
The whole Booke of Psalmes, collected into English Meter by Tho. Strenhold, Jo. Hopkins, W. Whittingham, and others … with apt Notes to sing then withal …
A very attractive pocket psalm-book with tunes, ruled in red throughout and in a handsome binding. Such diminutive psalm books began to appear at the end of the sixteenth-century, printed for the Company of Stationers, who had the monopoly. The printer here was Thomas Cotes, most famous as printer of the Second Folio of Shakespeare in 1632, who became a Master of the Company in this year.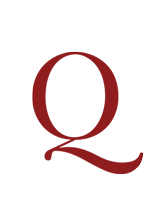 RASSELAS IN CONTEMPORARY STATE [JOHNSON, Samuel].
The Prince of Abissinia. A Tale ...
First edition of Johnson's only novel, written in the evenings of a single week to pay for his mother's funeral. Its rapid execution is said to have been due to the fact that he had been pondering its chief topics all his life. It soon became his most popular work. Although now inevitably called 'Rasselas' after the name of the hero, that title was not used in the author's lifetime except for the first American edition (1768).