ANTIPHONAL,
Common of Martyrs; a complete folio leaf
Italy, Bologna, late 13th century.
A complete folio leaf, seven lines of text written in brown ink in a rounded gothic script, square and lozenge-shaped musical notation on 4-line red staves, long historiated initial 'I' (165 x 31 mm) depicting the full standing figure of a haloed martyr holding a palm branch and book, within an architectural frame, painted in blue and orange against a dark yellow ground; slightly soiled, some minor flaking of architectural frame of historiated initial, but generally in good condition. 482 x 345 mm (360 x 256 mm)
£1800

Approximately:
US $2348
€1996
Added to your basket:
Common of Martyrs; a complete folio leaf
Another leaf from the same manuscript with an historiated initial depicting Christ between two haloed figures in one compartment, and a sheep between two wolves in another compartment, was Quaritch Catlogue 1088, no. 48. For the predominance of an orange and blue palette in medieval Bolognese painting see F. Avril, M. T. Gousset and C. Rabel, Manuscrits enluminés d'origine italienne, 1984, vol. 2 plates C–H; and Alessandro Conti, La miniatura bolognese: scuole e botteghe 1270–1340, 1981, coloured plates.
You may also be interested in...
WITTENBERG DISPUTATIONS [WITTENBERG, University of].
Tomus primus disputationum theologicarum, in academia Wittebergensi ab anno 1600 usq[ue] ad 1606 publice habitarum ... Cum triplice indice.
A collection of twenty-eight disputations held at the University of Wittenberg by Lutheran theologians and their students between 1600 and 1611. The disputations cover much ground, including the Eucharist, Church councils, canonical scripture, predestination, original sin, Christ's ascension, the antichrist, heretics, the Trinity, baptism, the Church Militant, sin and blasphemy. Among those named as 'praeses' are several staunch Wittenberg Lutherans such as Leonhard Hutter, Salomon Gesner, Aegidius Hunnius, David Runge, Georg Mylius, Friedrich Balduin, and Wolfgang Franz, while the respondents include Matthias Hoë, Hermann Samson, Balthasar Meisner, Aegidius Strauch (three times a respondent), Nicolaus Hunnius, and Johann Behm. Both volumes are equipped with substantial indexes.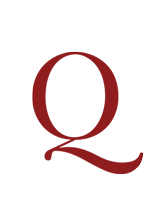 [POSTAL HISTORY].
[Venetian "AQ" letter sheet.]
A completed example of the first prepaid letter sheet.