ANTIPHONAL,
Common of Martyrs; a complete folio leaf
Italy, Bologna, late 13th century.
A complete folio leaf, seven lines of text written in brown ink in a rounded gothic script, square and lozenge-shaped musical notation on 4-line red staves, long historiated initial 'I' (165 x 31 mm) depicting the full standing figure of a haloed martyr holding a palm branch and book, within an architectural frame, painted in blue and orange against a dark yellow ground; slightly soiled, some minor flaking of architectural frame of historiated initial, but generally in good condition. 482 x 345 mm (360 x 256 mm)
£1800

Approximately:
US $2328
€1985
Added to your basket:
Common of Martyrs; a complete folio leaf
Another leaf from the same manuscript with an historiated initial depicting Christ between two haloed figures in one compartment, and a sheep between two wolves in another compartment, was Quaritch Catlogue 1088, no. 48. For the predominance of an orange and blue palette in medieval Bolognese painting see F. Avril, M. T. Gousset and C. Rabel, Manuscrits enluminés d'origine italienne, 1984, vol. 2 plates C–H; and Alessandro Conti, La miniatura bolognese: scuole e botteghe 1270–1340, 1981, coloured plates.
You may also be interested in...
SFORZA, Ludovico, Duke of Milan.
Letters patent granting various castles and lands to Bertrando de' Rossi, Count of Berceto, and his heirs.
A significant document issued during the Italian War of 1494–1498 by Ludovico Sforza (also known as Ludovico il Moro, duke of Milan 1494–1499).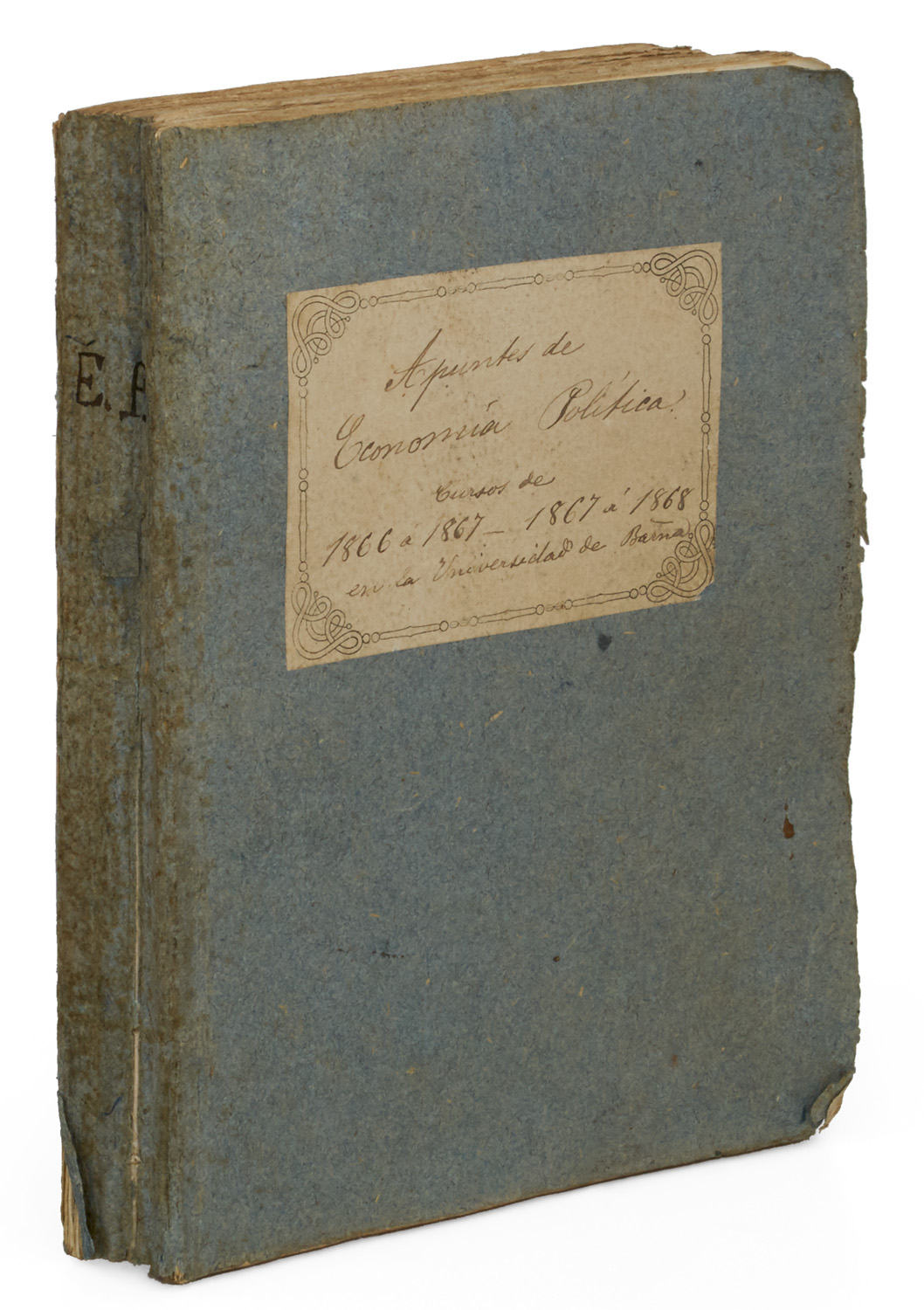 GUASP Y PUJOL, Manuel.
Apuntes de Economia Política. Cursos de 1866 a 1867 – 1867 a 1868. University of Barcelona.
Unique witness to the lectures of political economy taught by Manuel Guasp y Pujol at Barcelona in the mid 1860s: a ponderous manuscript, endowed with the depth of numerous corrections and additions, amounting to an unpublished full-blown treatise on political economy, with topics such as labour, capital, theory of value and ownership at its core.