[ANTONELLI, Leonardo.]
Memorie istoriche delle sacre teste de' Santi Apostoli Pietro e Paolo e della loro solenne ricognizione nella Basilica Lateranense, con un' appendice di documenti.
Rome, nella Stamperia della S.C. di Propaganda Fide, 1806.
4to, pp. vii, [1], 109, with engraved frontispiece, 6 engraved plates and 3 text engravings, title-page with engraved vignette; a very good copy printed on blue paper and bound in contemporary vellum, spine with gilt lettering.
£525

Approximately:
US $664
€583
Added to your basket:
Memorie istoriche delle sacre teste de' Santi Apostoli Pietro e Paolo e della loro solenne ricognizione nella Basilica Lateranense, con un' appendice di documenti.
First edition of a description of the relics of St. Paul and St. Peter, which after a long and adventurous history found their final resting place in the altar of the Lateran basilica in Rome. The book also illustrates and describes two new marble busts of St. Peter and St. Paul by the contemporary sculptor Luigi Acquisti. Leonardo Antonelli was a Cardinal who had assembled a choice collection of books and employed Francesco Cancellieri as his librarian.

Cicognara 3584; Lozzi 4147 ('rara').
You may also be interested in...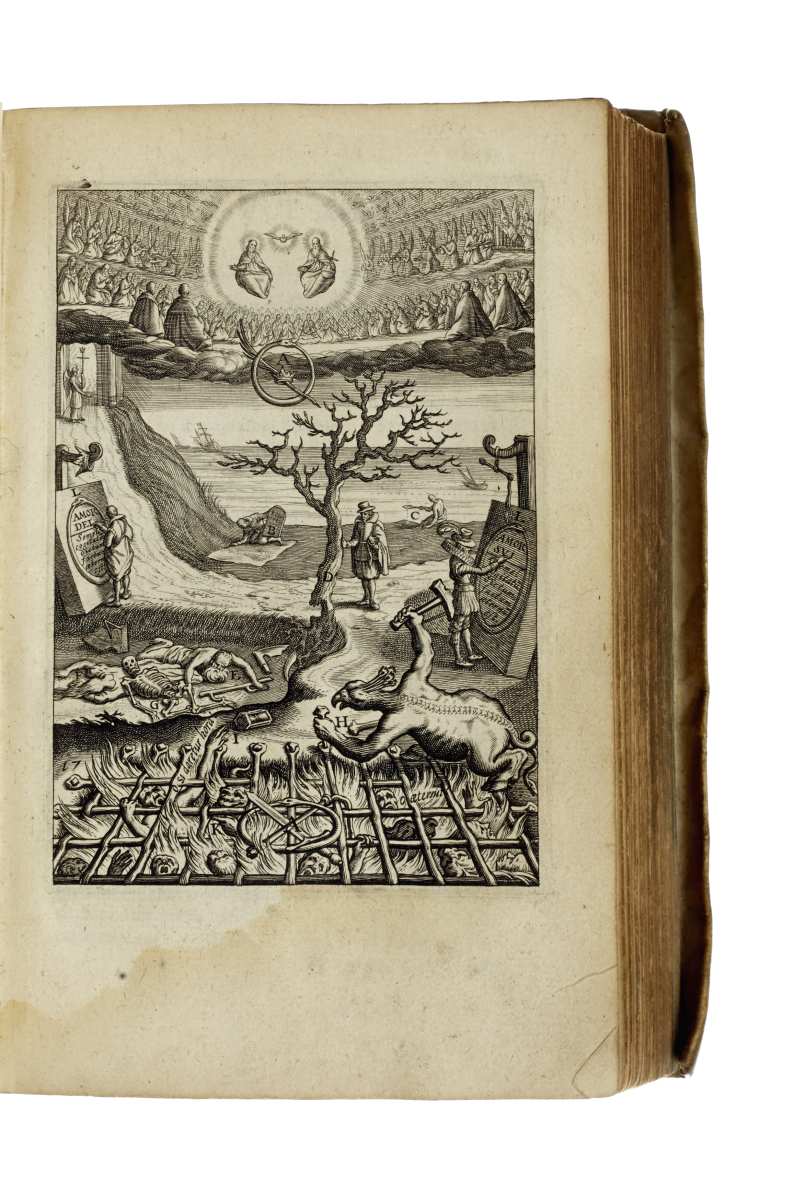 HEAVEN AND HELL GLIMPSED BY RUBENS' ENGRAVER SUCQUET, Antoine.
Via vitae aeternae iconibus illustrata per Boetium a Bolswert.
First edition, a very clean, attractive copy, of an emblem book which unites the spiritual meditations and practices of the Belgian Jesuit Antoine Sucquet with fine emblematic illustrations devised by the great baroque engraver Boetius a Bolswert (c. 1580-1633), called by Praz 'the illustrator of the sentimental and ecstatic states of the soul'. Boetius a Bolswert's exquisite refinement gives here, again in Praz' words, views of Hell and glimpses of Heaven. Man's worse drives are iconized in satyrs, ghouls, harpies, werewolves, semi-human lizards, his progress towards eternal life ever hindered by the multifarious and rapacious beast within. With his brother Schilte, Boetius was among the most sensitive and felicitous engravers to render Rubens' drawings. Sucquet's emblem book was extremely successful, with 177 editions in Latin within a decade, and many vernacular translations.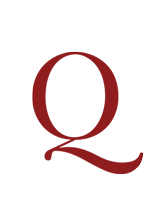 NURSING PROVISION AT SUFFOLK ALMSHOUSES LODER, Robert.
The statutes, and ordinances, for the government of the alms-houses, in Woodbridge, in the county of Suffolk, founded by Thomas Seckford ... 1587. Together with others subsequent, made by Sir John Fynch ... Henry Seckford ... Sir Joseph Jekyle ... Sir Peter King ... Sir Thomas Sewell ... and Sir John Eardley Wilmot ...
Scarce first edition of this interesting account of almshouses established at Woodbridge in Suffolk, including details of the 'poor widdows' and nurses employed to care for sick residents. The first almshouse was founded by the Elizabethan courtier and Member of Parliament, Thomas Seckford (1515/16-87). His statutes, given here, include provision for 'three poor widdows' to 'take paines, and be diligent and attendant, to comfort, help, succour, tend, and look unto such of the poor men as shall happen to be weak, sick, or otherwise infirmed in body'. The widows were each to be paid 53 shillings and 4 pence per annum for their nursing duties. The later ordinances included here show that in 1748 a house was 'appropriated for the use of the nurses ... contiguous to the men's almshouse'. By 1768 their pay had risen to 12 pounds per annum, and they were entitled to receive, every year, 'one hat – one gown – and under-cloathing – three shifts – two pair of shoes – and two pair of stockings'. The names of the nurses in 1792 are given as Sarah Kell (56), Mary Rye (57), and Mary Buttrum (51). The list of subscribers indicates that only about 100 copies of this work were printed, and 25 of these were taken by the printer and writer John Nichols.