ARISTOPHANES.
Comoediae ex optimis exemplaribus emendatae studio Rich. Franc. Phil. Brunck.
Strasbourg, Jean-Georges Treuttel (colophon: typis Joannis Henrici Heitz), 1782-3.
Three vols, 8vo, pp. [xvi], 295, [1], 291, [1] + engraved frontispiece; [ii], 310, 257, [1]; [ii], 291, [1], 228, [168].
£400

Approximately:
US $560
€451
[with:]
 
--- Comoediae in Latinum sermonem conversae. Strasbourg, Bauer and Treuttel, 1781.
 
Three vols in one, 8vo, pp. 182; 199, [1]; 128.
 
Engraved arms to titles, engraved tail-pieces; occasional light spotting; a very good set in contemporary vellum boards, gilt-lettered red morocco labels, all edges red; covers a little rubbed, a few marks; traces of bookplates on front pastedowns.
 
A nice copy of the first edition of Brunck's Aristophanes, with his Latin translation, notes and emendations, described by Dibdin as 'a very celebrated edition', and favourably reviewed by Richard Porson.
 
The Strasbourg scholar Richard François Philippe Brunck (1729-1803) was a noted editor of Greek poetry and drama, producing editions of Anacreon, Apollonius Rhodius, Aeschylus, Euripides, and Sophocles. Brunet remarks that 'cette belle édition est, au jugement des savants, ce que l'éditeur a fait de mieux sous le rapport de la critique'.
 
Brunet I, 453; Dibdin (4th ed.) I, p. 301-2.
You may also be interested in...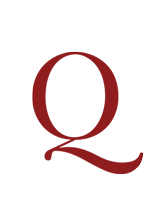 PAUSANIAS.
[Title in Greek.] Graeciae descriptio accurata... cum Latina Romuli Amasaei interpretatione. Accesserunt Gul. Xylandri & Frid. Sylburgii annotationes, ac novae notae Ioachimi Kuhnii. Lipsiae, apud Thomam Fritsch. M.DC.XCVI.
Brunet IV 455; Graesse V 177.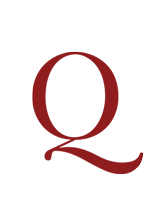 PAUSANIAS.
Weitere Beiträge zur Texteskritik des Pausanias von Hermann Hitzig. Dem Jahresbericht des Gymnasiums in Burgdorf vom Schuljahr 1875-76 beigegeben.