UNRECORDED ARITHMETIC BOOKLET FOR CHILDREN
[ARITHMETIC.]
Libretto di abbaco per istruzione de' fanciulli. Di nuovo rivisto, e corretto, con aggiunta di alcune regole.
Roma, Si vende da Pietro Aureli alla Catena della Sapienza num. 24, 1817.
16mo, pp. 16; title and last page within woodcut geometrical frame and with woodcut central ornament, acting as front and rear wrappers, as issued; front cover soiled, dampstaining throughout.
£240

Approximately:
US $297
€269
Added to your basket:
Libretto di abbaco per istruzione de' fanciulli. Di nuovo rivisto, e corretto, con aggiunta di alcune regole.

Unrecorded issue of a printed 'abacus', a short textbook of practical arithmetic, intended for the education of children. The booklet starts with an explanation of numbers and their value according to their positions (units, tens, hundreds ...), followed by various multiplication tables, cross-checking calculations, mathematical operations and an explanatory table of Roman numbers.

No copies of the present issue are recorded on OCLC, COPAC or ICCU.
You may also be interested in...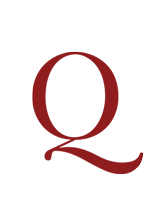 PECCHIO, Giuseppe.
Storia della economia pubblica in Italia, ossia epilogo critico degli economisti italiani, preceduto da un' introduzione …
Third edition (first, Lugano, 1829) of a companion piece to Custodi's monumental Scrittori classici italiani di economia politica, published in 50 volumes, 1803–16. With this work Pecchio supplies a biographical account of each author, as well as a historical introduction, chapters devoted to the Tuscan and the Neapolitan schools, and one chapter on the economic reforms of the eighteenth century. 'Though written with a strong national bias, it may on the whole be reckoned a pretty fair, as well as a rapid and spirited, sketch of the works of the Italian economists' (McCulloch, p. 31).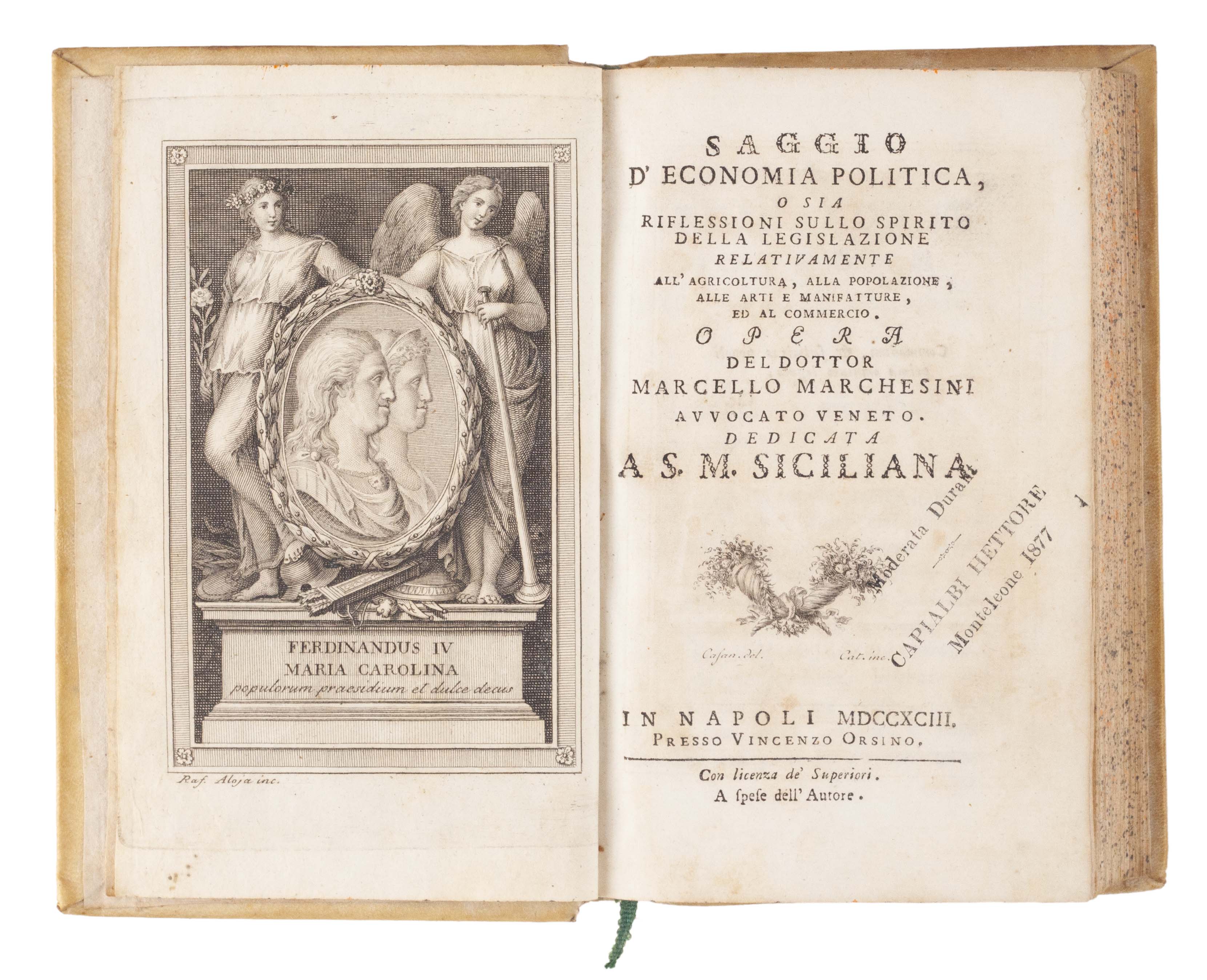 A 'SPIRIT OF THE LAW' FOR ECONOMICS MARCHESINI, Marcello.
Saggio d'economia politica; o sia, Riflessioni sullo spirito della legislazione relativamente all'agricoltura, alla popolazione, alle arti e manifatture, ed al commercio.
Very rare first and only edition of a book on economic and social policy by Marcello Marchesini, a scholar from Istria who, having been trained in Venice, took the chair of Political Economy in Naples after Genovesi. Marchesini declares in the title that his book should be regarded as a 'Spirit of the law as it concerns agriculture, population, the arts and manufactures, and trade'. It must be the aim of all monarchs, he writes, to build a legislation which favours the 'sources of the wealth of a nation': a detailed program of enlightened agricultural policies of modernisation (agriculture being the foremost and primary source of a nation's wealth), of incentive to industry and of free trade. Marchesini's political outlook recoils from the 'excesses' of contemporary French revolutionary antimonarchism, as the dedication to King Ferdinand implies. His is a mature, little-known work embedding the most modern economic notions within the political framework of enlightened absolutism.