UNRECORDED ARITHMETIC BOOKLET FOR CHILDREN
[ARITHMETIC.]
Libretto di abbaco per istruzione de' fanciulli. Di nuovo rivisto, e corretto, con aggiunta di alcune regole.
Roma, Si vende da Pietro Aureli alla Catena della Sapienza num. 24, 1817.
16mo, pp. 16; title and last page within woodcut geometrical frame and with woodcut central ornament, acting as front and rear wrappers, as issued; front cover soiled, dampstaining throughout.
£240

Approximately:
US $326
€269
Added to your basket:
Libretto di abbaco per istruzione de' fanciulli. Di nuovo rivisto, e corretto, con aggiunta di alcune regole.

Unrecorded issue of a printed 'abacus', a short textbook of practical arithmetic, intended for the education of children. The booklet starts with an explanation of numbers and their value according to their positions (units, tens, hundreds ...), followed by various multiplication tables, cross-checking calculations, mathematical operations and an explanatory table of Roman numbers.

No copies of the present issue are recorded on OCLC, COPAC or ICCU.
You may also be interested in...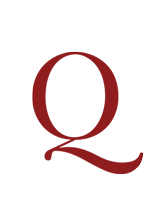 ROUSSEAU (EMILE): A COPY IS ESSENTIAL FOR ANY EDUCATED WOMAN BARRÊME, François-Bertrand.
Traité des parties doubles, ou, Methode aisée pour apprendre à tenir en parties doubles les livres du commerce & des finances: avec un traité de finance.
First edition of this important manual of double-entry bookkeeping by the first man to teach commercial arithmetic in France, a mathematician whose impact on accountancy has been acknowledged to this day. This book, now rare, was published posthumously by his son, who had helped his father run an academy of commerce.
A REACTIONARY POLEMIC AGAINST THE DEVELOPMENT OF POLITICAL ECONOMY IN SPAIN CABRA, Gerónimo Josef de.
Pruebas del espíritu del S.r Melon y de las proposiciones de economía civil y comercio del S.r Normante: examen escriturístico theológico-dogmático de ambas obras.
First edition of this significant work in the development of political economy in Spain. Fr. Jerónimo José de Cabra (1744-1817) was the foremost reactionary preacher of his time. This work, the earliest known of his writings, is a polemical response to two works of the Aragonese political economist Lorenzo Normante y Carcavilla (b. 1759), including Normante's elaboration in Spanish of Jean-François Melon's influential Essai politique sur le Commerce (1734).