UNRECORDED ARITHMETIC BOOKLET FOR CHILDREN
[ARITHMETIC.]
Libretto di abbaco per istruzione de' fanciulli. Di nuovo rivisto, e corretto, con aggiunta di alcune regole.
Roma, Si vende da Pietro Aureli alla Catena della Sapienza num. 24, 1817.
16mo, pp. 16; title and last page within woodcut geometrical frame and with woodcut central ornament, acting as front and rear wrappers, as issued; front cover soiled, dampstaining throughout.
£240

Approximately:
US $290
€277
Added to your basket:
Libretto di abbaco per istruzione de' fanciulli. Di nuovo rivisto, e corretto, con aggiunta di alcune regole.

Unrecorded issue of a printed 'abacus', a short textbook of practical arithmetic, intended for the education of children. The booklet starts with an explanation of numbers and their value according to their positions (units, tens, hundreds ...), followed by various multiplication tables, cross-checking calculations, mathematical operations and an explanatory table of Roman numbers.

No copies of the present issue are recorded on OCLC, COPAC or ICCU.
You may also be interested in...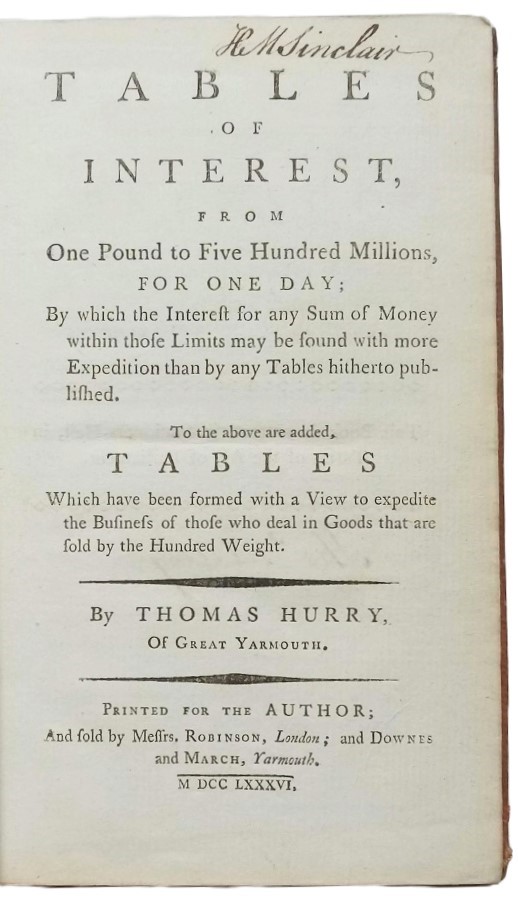 HURRY, Thomas.
Tables of interest, from one pound to five hundred millions, for one day; by which the interest for any sum of money within those limits may be found with more expedition than by any tables hitherto published. To the above are added, tables which have been formed with a view to expedite the business of those who deal in goods that are sold by the hundred weight.
One of two editions published in 1786, the other one undated, ESTC does not give any precedence. Tables for calculating interest at a quarter, half, three-quarters, three, four, and five percent; intended as a quick reference for bankers and merchants. Hurry precedes his tables with four pages of example banker's accounts, demonstrating how his tables can be used.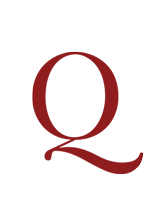 COMTE, Auguste, and Albert CROMPTON (editor).
Confessions and Testament of August Comte: and his correspondence with Clotilde de Vaux.
First edition in English of Comte's Confessions, which first appeared with his 'testament' in French in 1884. These take the form of 'Twelve Saint Clotildes', a series of annual confessions which he recited to his muse's grave. Clotilde de Vaux was a divorced woman whom Comte met in 1844 through one of his students; their first recorded letter was written in 1845, in which they are discussing Fielding's Tom Jones. Clotilde rejected Comte's love as a divorced woman and a devout Catholic, though they continued to correspond, until in the following year Clotilde died of tuberculosis, becoming a Saint of the Positivist religion. The 'Testament' is simply Comte's legal will, in which can be found the details of the bequest of his books to various disciples, including the 'small edition of the Divina Commedia, which serves me for daily use'.