[ARNIM, Bettina von.]
Goethe's Briefwechsel mit einem Kinde. Seinem Denkmal. Erster [-zweiter] Theil. [Theil III: Tagebuch.]
Berlin, Ferdinand Dümmler, 1835.
3 vols. bound in 2, small 8vo, [6 ll.], pp. xii, 356; [ii], 324; [ii], 243; with 3 engraved frontispieces by C. Funke showing Goethe's study in his parents' house in Frankfurt, a drawing for a monument of Goethe, and Goethe's deathmask; and a double-page monochrome aquatint view of Cologne done in imitation of a wash drawing, by or after Rumohr; a few small ink stains at beginning of vol. 1, neat contemporary ownership inscription on fly-leaves; a very good copy in German contemporary glazed cloth, leather lettering-pieces on spines; corners slightly bumped.
£650

Approximately:
US $852
€727
First edition of Bettina von Arnim's widely-acclaimed first book, a blend of biography and fiction, based primarily on her contact with Goethe and with his mother. Von Arnim was born Bettina Brentano, into a literary family well-known to Goethe (she was the sister of Clemens Brentano, and granddaughter of Sophie von La Roche), and she idolised the poet. In 1806 she visited Frankfurt and became friendly with Goethe's mother, noting down the old lady's recollections of her son's childhood. Goethe later used von Arnim's notes when he was writing his autobiography Dichtung und Wahrheit. Von Arnim first met Goethe himself in 1807 when he was 57 and she was 22, and she remained in close contact with him until 1811 when, provoked by her behaviour to his wife, Goethe deemed the relationship inappropriate and severed all connections. The third part of Goethe's Briefwechsel mit einem Kinde takes the form of a diary, since von Arnim's letters to Goethe remained unanswered thereafter.

Goedeke VI, 83, 3a; Wilpert/Gühring 1.
You may also be interested in...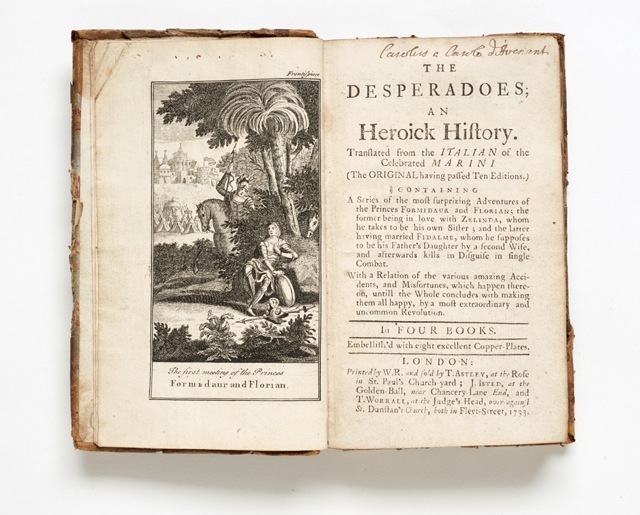 MARINI, Giovanni Ambrogio.
The Desperadoes; an heroick History. Translated from the Italian of the celebrated Marini (the Original having passed ten Editions.) Containing a Series of the most surprizing Adventures of the Princes Formidaur and Florian … In four Books. Embellish'd with eight excellent Copper-Plates.
First and only edition in English of Le gare de' disperati (1644), the second of three romances by Marini (1596-1668). Inevitably, 'It was necessary to omit many Things that were contrary to our Morals; to Decency, and to the Purity of the English Tongue …'. But the general scheme of events is the same as the original, and is outlined on the title-page: 'A Series of the most surprizing Adventures of the Princes Formidaur and Florian; the former being in love with Zelinda, whom he takes to be his own Sister; and the latter having married Fidalme, who he supposes to be his father's Daughter by a second Wife, and afterwards kills in Disguise in single Combat. With a Relation of the various amazing Accidents, and Misfortunes, which happen thereon, until the Whole concludes with making them all happy, by a most extraordinary and uncommon Revolution.'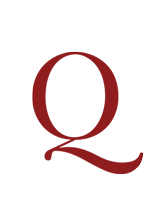 STEPNIAK, Sergius [pseudonym for: Sergius Mikhailovich Kravchinskii].
Podziemna Rosja. Obrazki z przeszłości młodej Rosji.
Extremely rare first edition in Polish, anonymously translated and printed in nowadays Ukraine, of Stepniak's most successful, translated and influential book.