ABANDONING ACADEMIA
[ARNOLD, Gottfried.]
Offenhertzige Bekäntniss, welche Bey unlängst geschehener Verlassung eines Academischen Amtes abgeleget worden.
[N.p., n.p.]Gedruckt im Jahr Christi 1698.
12mo, ff. [47]; A2 misbound after A10, A2/A11 a little loose, a few small paper repairs to title and to lower margin of A2 and inner margin of D1, two tiny holes to title, some browning due to paper stock; else a very good copy in 18th-century stiff vellum, gilt lettering-piece to spine, red edges, 22 blank leaves bound after printed text; engraved bookplate of Christian Ernst Graf zu Stolberg (dated 1721) to front endpapers, old ink stamp and ownership inscription to title.
£850

Approximately:
US $1099
€937
Added to your basket:
Offenhertzige Bekäntniss, welche Bey unlängst geschehener Verlassung eines Academischen Amtes abgeleget worden.
Very rare first edition of this work by the important German Protestant theologian and devotional writer Gottfried Arnold (1666-1714), written as an 'Open-hearted confession' following his resignation as professor of history at the university of Giessen. Having studied at Wittenberg, Arnold came under the influence of Philipp Spener, the 'father of pietism', and made his name in 1696 with his work Die erste Liebe der gemeinen Jesu Christi. Invited to take up a professorship at Giessen in 1697, Arnold found himself moving towards radical spiritualism, influenced by Christian Thomasius and Jakob Böhme, and, after teaching for only a short time, left his post, his resignation attracting great attention. His Offenhertzige Bekäntniss, written in June 1698, explains his decision: Arnold found his piety in disharmony with the dispersion of secular knowledge and the university system, and the holding of a secular office, a piece of this world, as impossible for a Christian. Another edition appeared in Berlin in 1699.

Following his resignation, Arnold produced perhaps his most famous work, the Unparteiische Kirchen- und Ketzerhistorie ('Impartial history of the Church and of heresy') (1699-1700), a major revision of church history.

VD17 14:072090X. OCLC finds no copies outside Germany; we have not traced any copies in auction records.
You may also be interested in...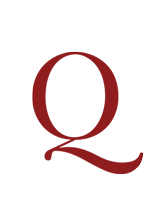 [LITURGY].
Cerimonie piu' notabili della messa privata; Cavate dalle rubriche del Missale, ed altri autori da un Sacerdote D.C.D.M. Coll'aggiunta di quelle della messa, e vespri solenni si pei vivi, che pei defunti, col modo di servire alla messa privata. Da un'Alunno del Seminario di Torino.
As far as we are aware unrecorded edition of this uncommon treatise on the celebration of the mass and its associated rituals. Dealing both with private (low) masses and with solemn mass and solemn vespers, the work explains the meaning and performance of the non-verbal aspects of the liturgy: genuflection, the sign of the cross, the communion of the faithful, the movements of the celebrant's hands, the role of acolytes and thurifers (also during requiem masses), the office of the subdeacon and deacon, the use of incense, and instructions for serving at the missa private. The woodcut on page 200 depicts the altar, annotated with numbers referring to the relevant parts of the text.
The text itself appears first to have been published around the turn of the century; the earliest issue in SBN is a Naples printing of 1701, but that claims to be 'novamente riviste, ed accresciute', and is only of 134 pages in 12s. Other editions appeared in Pavia, Turin, and Modena, while Venetian printings were issued in 1739 and 1750. All seem very scarce.
Not in OCLC, which records only a Venice printing of the same year (in the Polish Union Catalogue); SBN does not record this edition.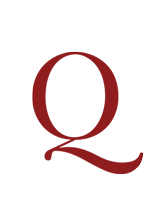 CADOGAN, William Bromley.
The Felicity of God's Children, considered in a Sermon, preached upon the Death of a Lady, in the parish Church of St. Giles, Reading, on Sunday Morning, November 20, 1796 ....
First edition, a funeral sermon by the popular preacher William Bromley Cadogan, a friend of John Newton, for the local widow Maria Littlehales, printed at the request of her children. A younger son of the third Earl of Cadogan, the well-connected churchman was vicar of St. Giles, Reading, and rector of Chelsea (which was in his father's gift). Although his principles were High Church he preached with an evangelical fervour that led Wesley to send him copies of his works, which he burned in his kitchen, vowing that he would learn the truth from Scripture alone. He died two months after preaching this sermon.