ABANDONING ACADEMIA
[ARNOLD, Gottfried.]
Offenhertzige Bekäntniss, welche Bey unlängst geschehener Verlassung eines Academischen Amtes abgeleget worden.
[N.p., n.p.]Gedruckt im Jahr Christi 1698.
12mo, ff. [47]; A2 misbound after A10, A2/A11 a little loose, a few small paper repairs to title and to lower margin of A2 and inner margin of D1, two tiny holes to title, some browning due to paper stock; else a very good copy in 18th-century stiff vellum, gilt lettering-piece to spine, red edges, 22 blank leaves bound after printed text; engraved bookplate of Christian Ernst Graf zu Stolberg (dated 1721) to front endpapers, old ink stamp and ownership inscription to title.
£850

Approximately:
US $1053
€947
Added to your basket:
Offenhertzige Bekäntniss, welche Bey unlängst geschehener Verlassung eines Academischen Amtes abgeleget worden.
Very rare first edition of this work by the important German Protestant theologian and devotional writer Gottfried Arnold (1666-1714), written as an 'Open-hearted confession' following his resignation as professor of history at the university of Giessen. Having studied at Wittenberg, Arnold came under the influence of Philipp Spener, the 'father of pietism', and made his name in 1696 with his work Die erste Liebe der gemeinen Jesu Christi. Invited to take up a professorship at Giessen in 1697, Arnold found himself moving towards radical spiritualism, influenced by Christian Thomasius and Jakob Böhme, and, after teaching for only a short time, left his post, his resignation attracting great attention. His Offenhertzige Bekäntniss, written in June 1698, explains his decision: Arnold found his piety in disharmony with the dispersion of secular knowledge and the university system, and the holding of a secular office, a piece of this world, as impossible for a Christian. Another edition appeared in Berlin in 1699.

Following his resignation, Arnold produced perhaps his most famous work, the Unparteiische Kirchen- und Ketzerhistorie ('Impartial history of the Church and of heresy') (1699-1700), a major revision of church history.

VD17 14:072090X. OCLC finds no copies outside Germany; we have not traced any copies in auction records.
You may also be interested in...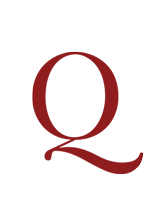 [CANNON, George.]
A few hints relative to the texture of mind, and the manufacture of conscience. Published for the benefit of the Rev. R. Wedderburn, now suffering two years imprisonment in Dorchester jail, for an alledged blasphemous libel. With a dedication to Judge Bailey, who passed that sentence. By the Rev. Erasmus Perkins. Second Edition.
Second edition, as scarce as the first, of this remarkable attack by the pornographer, solicitor, and radical publisher George Cannon (under his pseudonym the Rev. Erasmus Perkins) on the sentencing for blasphemous libel of the Jamaican radical preacher and anti-slavery advocate Robert Wedderburn.

Cannon had previously published a report of the trial, and here addresses his preface to Sir John Bailey, attacking the sentence as being inappropriate to the crime, and to the needs of the convict: 'As a lawyer, you ought to have those celebrated foreign authors Beccaria, Filangeri, and Montesquieu. These eminent writers would have taught you the reflection which is necessary in endeavouring to proportion the punishment to the crime, and the circumstances of the individual; and to temper justice with mercy'. Wedderburn had been sent to a jail far from his friends and supporters: 'when a poor man is imprisoned, it ought to be where his friends can reach him to throw in a morsel of victuals through the bars of his dungeon'.

Cannon went through many careers, but is perhaps best known now as an early publisher of Shelley, although the latter appears not to have put up with his excesses for long.

OCLC records copies at the Social Law Library, Brigham Young, and the NLS, with copies of the first at the BL, LSE, Emory, and the Boston Athenaeum.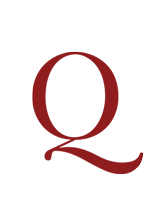 CONTEMPORARY MOROCCO [BASKERVILLE PRESS.]
The Book of Common Prayer, and Administration of the Sacraments, and other Rites and Ceremonies of the Church, according to the Use of the Church of England: together with the Psalter or Psalms of David, pointed as they are to be sung or said in Churches. Cambridge, Printed by John Baskerville … by whom they are sold, and by B. Dod, Bookseller … London. 1762.
Third and final edition of Baskerville's octavo prayer book. The prayers for the Royal Family on cancels B8, C6, and D3 include the name of Queen Charlotte, whom George III married in 1761. This copy also includes the 'occasional prayers' which were only printed for part of the edition and are therefore not always present.