ABANDONING ACADEMIA
[ARNOLD, Gottfried.]
Offenhertzige Bekäntniss, welche Bey unlängst geschehener Verlassung eines Academischen Amtes abgeleget worden.
[N.p., n.p.]Gedruckt im Jahr Christi 1698.
12mo, ff. [47]; A2 misbound after A10, A2/A11 a little loose, a few small paper repairs to title and to lower margin of A2 and inner margin of D1, two tiny holes to title, some browning due to paper stock; else a very good copy in 18th-century stiff vellum, gilt lettering-piece to spine, red edges, 22 blank leaves bound after printed text; engraved bookplate of Christian Ernst Graf zu Stolberg (dated 1721) to front endpapers, old ink stamp and ownership inscription to title.
£850

Approximately:
US $1157
€955
Added to your basket:
Offenhertzige Bekäntniss, welche Bey unlängst geschehener Verlassung eines Academischen Amtes abgeleget worden.
Very rare first edition of this work by the important German Protestant theologian and devotional writer Gottfried Arnold (1666-1714), written as an 'Open-hearted confession' following his resignation as professor of history at the university of Giessen. Having studied at Wittenberg, Arnold came under the influence of Philipp Spener, the 'father of pietism', and made his name in 1696 with his work Die erste Liebe der gemeinen Jesu Christi. Invited to take up a professorship at Giessen in 1697, Arnold found himself moving towards radical spiritualism, influenced by Christian Thomasius and Jakob Böhme, and, after teaching for only a short time, left his post, his resignation attracting great attention. His Offenhertzige Bekäntniss, written in June 1698, explains his decision: Arnold found his piety in disharmony with the dispersion of secular knowledge and the university system, and the holding of a secular office, a piece of this world, as impossible for a Christian. Another edition appeared in Berlin in 1699.

Following his resignation, Arnold produced perhaps his most famous work, the Unparteiische Kirchen- und Ketzerhistorie ('Impartial history of the Church and of heresy') (1699-1700), a major revision of church history.

VD17 14:072090X. OCLC finds no copies outside Germany; we have not traced any copies in auction records.
You may also be interested in...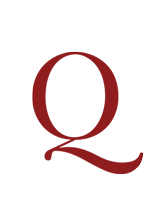 WILKS, Mark.
Athaliah; or the tocsin sounded by modern alarmists: two collection sermons, towards defraying the expense of the defendants in the late trials for high treason: preached on the nineteenth of April, 1795, in St Paul's Church, Norwich.
Only edition of these two sermons preached by the Norwich Methodist-turned-Baptist Mark Wilks (1748-1819) to raise money for the three radical publishers and writers newly acquitted of high treason. The climate as it now is, Wilks says, is one where even to use a French phrase is to invite suspicion, 'but the word that has inspired the most dread in the British senate, and the adoption of which appears most criminal, is that of Citizen – Citizen!! How terrific! how inauspicious!'. But the men accused of treason, rather than being deserving of punishment, deserve the 'praise, thanks, and admiration of a whole nation'.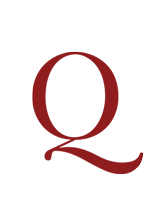 THE SPIRIT OF L'ENCYCLOPÉDIE [DIDEROT, Denis and others].
Select Essays from the Encyclopedy, being the most curious, entertaining, and instructive Parts of that very extensive Work, written by Mallet, Diderot, D'Alembert, and Others, the most celebrated Writers of the Age. London: Printed for Samuel Leacroft … 1772.
First and only edition in English of selected articles from L'Esprit de l'Encyclopédie (1768), in effect the first extant portion of Diderot's famous Encyclopédie to appear in English.