[ARP.]
County of the Isle of Ely, Public Air Raid Warning.
County Air Raid Precautions Committee, [c. 1943].
Letterpress poster in red, 21 ½ x 31 ½ in (55 x 80 cm); linen backed with minor repairs, otherwise fine.
£300

Approximately:
US $412
€355
Added to your basket:
County of the Isle of Ely, Public Air Raid Warning.
A very rare survival from the Second World War. During the war, Cambridgeshire and the Isle of Ely were strategic positions as home to 28 airfields for both the RAF and the USAAF. The flat topography, proximity to the coast and continental Europe made it an ideal location for runways and bases.

Air Raid Precautions (ARP) was set up in 1924, and was dedicated to the protection of civilians from the danger of air-raids. The extensive air raid warning system covered every village, town and city in the UK during WWII. In the Cold War, much of the same system was used to warn of nuclear attacks until it was decommissioned in 1993.
You may also be interested in...
KELMSCOTT PRESS – PRINTING IN PUBLIC MORRIS, William.
Gothic Architecture: A Lecture for the Arts and Crafts Exhibition Society.
A splendid copy of the first edition of Morris's lecture on Gothic architecture, an experimental project in printing for a public audience at the Arts and Crafts Exhibition.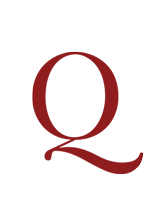 BATTY, Robert.
Campaign of the Left Wing of the Allied Army, in the western Pyrenees and south of France, in the years 1813–14; under Field-Marshal The Marquess of Wellington. Illustrated by a detailed plan of the operations, and numerous plates of mountain and river scenery.
First edition; very scarce. Robert Batty (1789–1848) was the son of the obstetric physician and amateur artist Dr Robert Batty (1762–1849; see Oxford DNB). 'After attending school in Kirkby Lonsdale, Westmorland, and in London, at the age of fifteen he travelled to Italy with his cousin, Henry Bickersteth (later Lord Langdale), where he "had the opportunity of cultivating a taste for art, which belonged to his family". He studied at Caius College, Cambridge (admitted March 1808), obtaining an MB in 1813, but did not practise medicine. Instead, having become an ensign in the 1st (Grenadier) guards on 14 January 1813, Batty served with its 1st battalion towards the end of the Peninsular War, notably at the blockade of Bayonne, before embarking for England from Bordeaux on 23 July 1814 . . . . Among artists of the English school, Samuel Redgrave concluded that "his industry was great, his works carefully and truthfully drawn, his architecture correct in its proportions and outlines, and his merits as a topographical draughtsman deserve recognition" ' (Oxford DNB). Batty subsequently served at Quatre Bras and at Waterloo, and published A sketch of the late campaign in the Netherlands (1815).