[ARP.]
County of the Isle of Ely, Public Air Raid Warning.
County Air Raid Precautions Committee, [c. 1943].
Letterpress poster in red, 21 ½ x 31 ½ in (55 x 80 cm); linen backed with minor repairs, otherwise fine.
£300

Approximately:
US $367
€347
Added to your basket:
County of the Isle of Ely, Public Air Raid Warning.
A very rare survival from the Second World War. During the war, Cambridgeshire and the Isle of Ely were strategic positions as home to 28 airfields for both the RAF and the USAAF. The flat topography, proximity to the coast and continental Europe made it an ideal location for runways and bases.

Air Raid Precautions (ARP) was set up in 1924, and was dedicated to the protection of civilians from the danger of air-raids. The extensive air raid warning system covered every village, town and city in the UK during WWII. In the Cold War, much of the same system was used to warn of nuclear attacks until it was decommissioned in 1993.
You may also be interested in...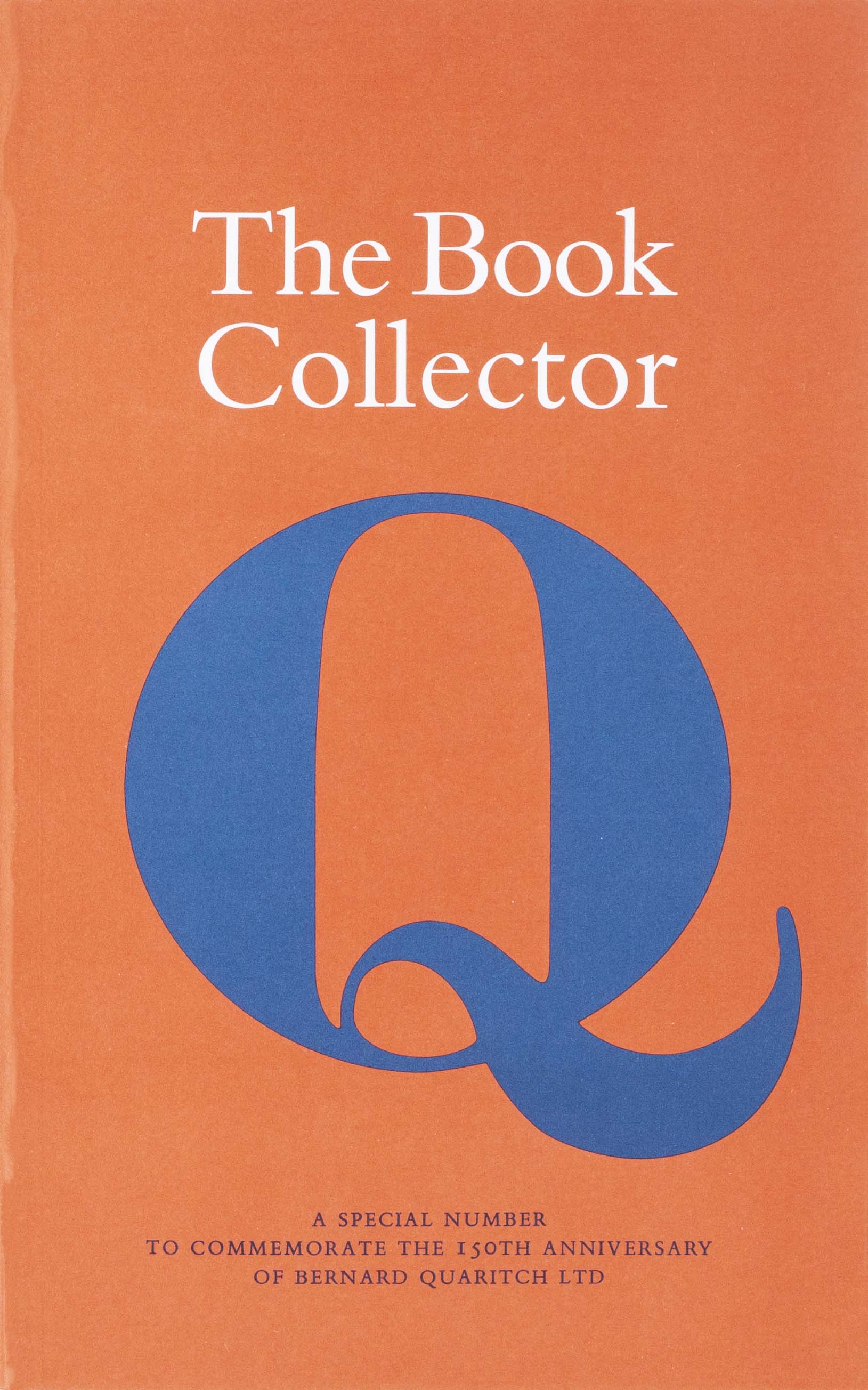 [THE BOOK COLLECTOR.]
A special Number to commemorate the 150th Anniversary of Bernard Quaritch Ltd.
A collection of essays together recounting the history of Bernard Quaritch Ltd, published by The Book Collector to commemorate the firm's sesquicentenary in 1997.
LACRYMA CHRISTI [BASSI, Ugo.]  PLANGENETO, Ugo (pseud.). 
La lacrima di Monte Vesuvio volgarmente Lacryma Christi.  Ditirambo. 
First and only edition, very rare, of one of the earliest works entirely devoted to Lacryma Christi, a red or white wine obtained from grapes growing on the fertile volcanic soil on the slopes of Mount Vesuvius, near Naples.