THE CATALOGUE OF ATABEY'S REMARKABLE LIBRARY RELATING TO THE OTTOMAN EMPIRE AND THE MIDDLE EAST
ATABEY, Sefik E. – Leonora NAVARI.
The Ottoman World. The Sefik E. Atabey Collection. Books, Manuscripts and Maps.
London: Bernard J. Shapero, 1998.
2 volumes, folio (335 x 235mm), pp. I: [8], 372, [4 (blank)]; II: [4], 373-757, [3 (blank)]; colour-printed illustrations in the text, many full-page; original red boards, lettered and decorated in gilt, light-brown endpapers; a fine set.
£600

Approximately:
US $769
€657
Added to your basket:
The Ottoman World. The Sefik E. Atabey Collection. Books, Manuscripts and Maps.
First and only edition, limited to 750 sets. A comprehensive catalogue of Sefik E. Atabey's remarkable library of some 1,370 pre-1854 books, manuscripts, and maps relating to the Ottoman Empire and the Middle East. Each item is carefully described and annotated, and the catalogue is supplemented by indices of authors, editors, artists, engravers, binders, and subscribers; selected places and subject; and the titles of anonymous publications.

The work is an important addition to the reference literature on the subject, and can be considered complementary to Navari's earlier Greece and the Levant: the Catalogue of the Henry Myron Blackmer Collection (London: 1989). The collection (which was sold en bloc in the late 1990s) was particularly notable for the number of works it contained from celebrated libraries, including those of Britwell Court, the duc de La Rochefoucauld at Roche-Guyon, the Duke of Portland, the Duke of Marlborough, the Earls Fitzwilliam, Charles X of France, and Czar Nicholas I of Russia (a number in fine armorial bindings), which are identified in the separate index of provenances.
You may also be interested in...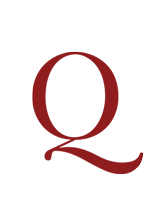 JACOMB, Charles Ernest.
And a new earth. A romance.
First edition. A post-apocalyptic fantasy novel relating the history of a utopian island that survived a 'second flood' in 1958, which destroyed the world's civilization and reduced the human population to just 10,000. The island was re-discovered by the New World Fleet in 2832, 872 years after the near-extinction of the human race, and was found to have survived the catastrophe relatively untouched. Following an introduction by the commander of the New World Fleet that re-discovered the island, the novel follows the story of George Smith and his foundation and leadership of the utopia later dubbed 'Easter Island'.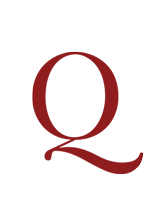 [POSTAL HISTORY].
[Venetian "AQ" letter sheet.]
A completed example of the first prepaid letter sheet.