THE CATALOGUE OF ATABEY'S REMARKABLE LIBRARY RELATING TO THE OTTOMAN EMPIRE AND THE MIDDLE EAST
ATABEY, Sefik E. – Leonora NAVARI.
The Ottoman World. The Sefik E. Atabey Collection. Books, Manuscripts and Maps.
London: Bernard J. Shapero, 1998.
2 volumes, folio (335 x 235mm), pp. I: [8], 372, [4 (blank)]; II: [4], 373-757, [3 (blank)]; colour-printed illustrations in the text, many full-page; original red boards, lettered and decorated in gilt, light-brown endpapers; a fine set.
£600

Approximately:
US $786
€683
First and only edition, limited to 750 sets. A comprehensive catalogue of Sefik E. Atabey's remarkable library of some 1,370 pre-1854 books, manuscripts, and maps relating to the Ottoman Empire and the Middle East. Each item is carefully described and annotated, and the catalogue is supplemented by indices of authors, editors, artists, engravers, binders, and subscribers; selected places and subject; and the titles of anonymous publications.

The work is an important addition to the reference literature on the subject, and can be considered complementary to Navari's earlier Greece and the Levant: the Catalogue of the Henry Myron Blackmer Collection (London: 1989). The collection (which was sold en bloc in the late 1990s) was particularly notable for the number of works it contained from celebrated libraries, including those of Britwell Court, the duc de La Rochefoucauld at Roche-Guyon, the Duke of Portland, the Duke of Marlborough, the Earls Fitzwilliam, Charles X of France, and Czar Nicholas I of Russia (a number in fine armorial bindings), which are identified in the separate index of provenances.
You may also be interested in...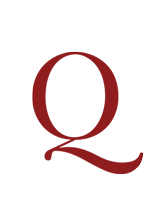 TRAVELS IN INDONESIA BECCARI, Odoardo.
Nuova Guinea Selebes e Molucche. Diarii di viaggio ordinati dal figlio Prof. Dott. Nello Beccari con introduzione e note del Prof. Luigi Buscalioni. 22 tavole, 53 figure nel testo e carta degli itinerarii.
First edition of the Florentine naturalist Beccari's diaries of his extensive travels in Indonesia – especially in the Maluku Islands – in the early 1870s, published posthumously by his son Nello. Beccari (1843-1920) attended the universities of Pisa and Bologna before continuing his studies at the Royal Botanic Gardens, Kew, where he made the acquaintance of William Jackson and Joseph Dalton Hooker, Charles Darwin, and James Brooke, Rajah of Sarawak. Beccari is perhaps best known for his discovery of Amorphophallus titanum, also known as the corpse flower, in Sumatra in 1878.
SWIFTIANA [TORBUCK, John].
A Collection of Welsh Travels and Memoirs of Wales. Containing I. The Briton Describ'd, or a Journey thro' Wales: Being a pleasant Relation of D__n S___t's Journey to that ancient Kingdom … II. A Trip to North Wales, by a Barrister of the Temple. III. A Funeral Sermon, preach'd by the Parson of Langwillin. IV. Muscipila; or the Welsh Mouse-Trap, a Poem. The Whole collected by J. T. a mighty Lover of Welsh Travels.
First edition of this compilation of whimsical works about Wales, reissued and published as though under the auspices of Swift.