'ATTAR, Mohammed bin Ibrahim Farid Al-Din, attributed to (John Haddon HINDLEY, editor).

Pendeh-i-Attar. The Counsels of Attar. Edited from a Persian manuscript.
London, W. Bulmer & Co. for Black, Parry and Kingsbury, 1809.
12mo, pp. 10 (Western pagination); 8, 110 (Islamic pagination); text in English and Farsi; a few contemporary annotations in pencil and ink in English and Farsi; leaf tipped in after p. 88 containing a copy in manuscript of Sir William Ouseley's English translation of 'The Inhabitants of Paradise'; untrimmed in the original boards, paper spine; rubbed and slightly marked, rear free endpaper renewed.
£1800

Approximately:
US $2334
€1995
Added to your basket:
Pendeh-i-Attar. The Counsels of Attar. Edited from a Persian manuscript.

First edition of the Pand-nama of Farid al-Din 'Attar and the first appearance of any of 'Attar's works in the original Farsi.

Sheikh Mohammed bin Ibrahim Farid Al-Din 'Attar, Persian mystical poet, Sufi, hagiographer, pharmacist and mystic theorist, was born in Nishapur c. 1145 A.D. and died during the Mongol sack of the city in 1221. Although precise biographical detail concerning 'Attar is scant and the corpus of his work is debated, it is clear that his poetic fame was confined largely to Nishapur during his life and that his lasting influence on Persian poetry, particularly the work of Rumi, is posthumous.

'Attar is credited with having written over 100,000 verses during his life as well as the important prose Tadhkerat al-Awliya ('Memorial of the Saints'). His other verse works include Kosrow-nama (the story of the love of Gol and Hormoz/Kosrow), the mystical narrative poem Asrar-nama, Ilahi-nama (moral tales within a narrative frame), Moktar-nama ('Attar's own selection of two thousand verses from the Diwan) and the important Manteq al-tayr (the 'Conference of the Birds'), his most influential work.

'The series of little moral poems now first presented to the public, have, for ages past, been the delight and instruction of a very considerable part of the civilized globe. From the ease of the versification, the elegant simplicity of the phraseology, the purity of the style, and the system of dignified morality inculcated, the Pendeh-i-Attar, if not studiously adapted to the laws, manners and climate of a widely extended empire, has uniformly been the first book, which an august and jealous polity has placed in the hands of youth, and reserved for the amusement and reflection of maturer age, throughout the whole Mohammedan dominions' (Hindley's preface).

John Hindley, who edited the present volume, is also responsible for an important edition of the works of Hafiz.

Provenance: ownership inscription on rear pastedown of Nathaniel Howard dated 21 April 1821. Howard was a linguist and the author of an extensive article 'On Persian Poetry' published in Transactions of the Plymouth Society in 1830.

You may also be interested in...
ROYAL SWEDISH TOUR ALONG THE NILE VICTORIA, Crown Princess of Sweden.
Vom Nil. Tagebuchblätter während des Aufenthalts in Egypten im Winter 1890/91... Mit Lichtdruckbildern nach eigenen photographischen Aufnahmen und einer Karte. Als Manuscript gedruckt.
First edition, printed for private circulation. Vom Nil records a journey along the Nile made between October 1890 and April 1891 by Princess Victoria of Baden (1862–1930), later Queen Victoria of Sweden (queen consort 1907–1930).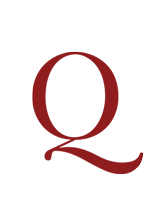 MURDER IN THE SERAGLIO BARON, Robert.
Mirza. A Tragedie, really acted in Persia, in the last Age. Illustrated with historicall Annotations.
First edition of Baron's last literary endeavour, a violent revenge tragedy influenced by Jonson's Catiline, mostly in verse, packed with political intrigue, murders 'and Seraglio's too', all fitting subjects for its exotic setting. Not intended for performance, which been impossible during the Commonwealth, it was meant instead to be 'read and carefully digested' and is, 'by the standards of its day, an exceptionally long and elaborate play' (Birchwood, Staging Islam in England).