[AULNOY, Marie-Catherine Le Jumel de Berneville, Comtesse d'.]
Relation du voyage d'Espagne.
The Hague, Henri van Bulderen, 1691.
Three volumes bound together, 12mo, pp. 186, [2, blank]; 178; 229; woodcut printer's device on titles, woodcut initials and head- and tail-pieces; contemporary English speckled calf; rubbed and worn, joints cracked, head and foot of spine chipped; from the library of Ian Robertson (1928–2020).
£350

Approximately:
US $439
€412
Added to your basket:
Relation du voyage d'Espagne.
Second edition; first published earlier the same year (Paris, Claude Barbin). An account of Spain written in the form of 15 letters dated from 30 February 1679 to 28 September 1680.

The Comtesse d'Aulnoy (1650/51–1705) is best known as the author of fairy tales. At a relatively young age a scandal caused her to leave France and travel to Flanders, England, and possibly Spain. Writing in 1926, Raymond Foulché-Delbosc concluded that d'Aulnoy never visited Spain, and that her Relation was compiled from a variety of sources and enriched by her lively imagination. Subsequent scholars, however, have argued that there is no evidence that d'Aulnoy did not go to Spain, and she can be shown to have been in Bordeaux immediately prior to the ostensible period of the journey to Spain. 'None of the hypotheses offered thus far is satisfactory, and the question of d'Aulnoy's trip to Spain may never be answered' (Mary Ekman, 'Concealing identities, revealing stories: Marie-Catherine d'Aulnoy's Relation du voyage d'Espagne', in Cahiers di dix-septième: an interdisciplinary journal, 10, no. 2 (2006), pp. 49–63).

Provenance: the Hon. Edward Monckton (1744–1832) of Somerford Hall, Staffordshire, with his bookplate and with his ownership inscription on title of first volume.

Palau 19549.
You may also be interested in...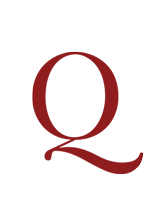 BARETTI, Joseph.
A journey from London to Genoa, through England, Portugal, Spain, and France . . . The third edition.
First published in English earlier the same year in both quarto (two volumes) and octavo (four volumes) formats. First published in Italian in 1762–3 following a journey made in 1760, Baretti rewrote the book in English, considerably expanding it, after a second journey made in 1768–9. The result is 'Baretti's longest and best sustained work in English, and upon it rests his chief claim to a place of honour in English literature' (Robertson, Los curiosos impertinentes, 1992, p. 28).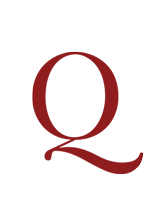 BOURGOING, Jean François, Baron de.
Modern state of Spain: exhibiting a complete view of its topography, government, laws, religion, finances, naval and military establishments; and of society, manners, arts, sciences, agriculture, and commerce in that country . . . Translated from the Paris edition of 1807. To which are added, essays on Spain by M. Peyron; and the book of post roads. With a quarto atlas of plates.
First edition in English of Bourgoing's updated 1807 edition of his Tableau de l'Espagne moderne. The title calls for an atlas volume, but this seems to have been issued separately and is not present here.