REVISED
[AUSTEN, Jane].
Mansfield Park: a Novel. In three Volumes. By the Author of "Pride and Prejudice" ... second Edition.
London: Printed for J. Murray ... 1816.
3 vols., 12mo., bound without half-titles, but retaining the terminal blank in volume II and the separate imprint leaf in volume III; some very occasional foxing, but a very good copy in later nineteenth century half purple calf and marbled boards, rebacked preserving the old spines; ownerships signatures of E Cardwell to title-pages; presentation inscription in volume I: 'Cosmo Gordon from G[eoffrey] L[angdon] K[eynes] 1920'.
£3250

Approximately:
US $4552
€3668
Second edition, revised. This is the only one of Jane Austen's novels with textual revisions of any significance. She 'seems in general to have prepared the text for the first editions of her novels with the greatest care, so that they contain few misprints, and the alterations made in the later editions consist usually only of unimportant details' (Keynes, TLS, 30 August 1923). In Mansfield Park, however, there are a number of more important revisions of the technical nautical details, probably on advice from one of the sailor brothers, Francis or Charles. Keynes, who gave the present copy to his friend Cosmo Alexander Gordon, suggests that Charles, as the probable model for one of the novel's characters, was more likely to have been 'critical of lapses in his sister's nautical terminology' (ibid.).

The passage in question (III, 150-1) concerns young Sam Price's first ship, The Thrush. For the ship 'was under weigh' (1814), we now read 'she had slipped her moorings and was coming out' (1816); for 'she lays just astern of the Endymion, with the Cleopatra to larboard', we read 'she lays close to the Endymion, between her and the Cleopatra, just to the eastward of the sheer hulk. "Ha! cried William, "that's just where I should have put her myself. It's the best birth in the Spithead ..."' [this last sentence entirely new text], and further changes in a similar vein.

Egerton's poor printing of the first edition of Mansfield Park in 1814, his lack of expertise in marketing the book and unwillingness to risk another edition, as well as his behaviour over Pride and Prejudice – issuing a second edition without her knowledge – were all factors in Jane Austen's decision to entrust this second edition and her subsequent novels to Murray.

Gilson A7; Keynes 7.
You may also be interested in...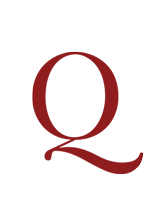 'THE MASTERPIECE BY WHICH HER NAME WILL LIVE' [EDGEWORTH, Maria].
Castle Rackrent, an Hibernian Tale. Taken from Facts, and from the Manners of the Irish Squires, before the year 1782.
First edition of Edgeworth's first and most important novel, a rattling narrative of three generations of an Irish estate, variously thought of as the first historical novel, the first Anglo-Irish novel and the first novel with a unreliable narrator, the old family servant Thady Quirk. The Rackrents are the author's invention (though they draw on past generations of Edgeworths) but Quirk is based on an old family retainer whom she met when she first came to Ireland. She 'was so struck with his character and his dialect that ... she wrote out the story as it might have come from his mouth, so fast that she felt he stood by and dictated to her' (Slade).
PRESENTATION COPIES 'CARROLL, Lewis' [i.e. Charles Lutwidge DODGSON].
Sylvie and Bruno … London, Macmillan and Co. 1889. [With:] Sylvie and Bruno concluded … London, Macmillan and Co. 1893.
First editions, presentation copies inscribed 'Lizzie Wilcox from her affte Cousin the Author / Dec. 12. 1889' and 'Lizzie Wilcox, from her affectionate Cousin the Author / Dec. 27, 1893' (two days before publication), a fine association: