AUSTEN, Jane.
Mansfield Park: a Novel. In three Volumes … Second Edition.
London: Printed for J. Murray … 1816.
3 vols., 12mo., bound without the half-titles and the terminal blank in vol. ii; very occasional light foxing; a very good copy in contemporary half calf and pink marbled boards, rubbed, joints worn, spines coming away; from the libraries of T. Hope (stamped label) and Linda Hannas, the historian of jigsaw puzzles, with her note calling attention to a dissected map at I, 33.
£3750

Approximately:
US $5108
€4213
Added to your basket:
Mansfield Park: a Novel. In three Volumes … Second Edition.
Second edition, revised. This is the only one of Jane Austen's novels with textual revisions of any significance. She 'seems in general to have prepared the text for the first editions of her novels with the greatest care, so that they contain few misprints, and the alterations made in the later editions consist usually only of unimportant details' (Keynes, TLS, 30 August 1923). In Mansfield Park, however, there are a number of more substantial revisions of the nautical terminology, probably on advice from one of the sailor brothers, Francis or Charles.

The passage in question (III, 150-1) concerns young Sam Price's first ship, The Thrush. For the ship 'was under weigh' (1814), we now read 'she had slipped her moorings and was coming out' (1816); for 'she lays just astern of the Endymion, with the Cleopatra to larboard', we read 'she lays close to the Endymion, between her and the Cleopatra, just to the eastward of the sheer hulk. "Ha! cried William, "that's just where I should have put her myself. It's the best birth at Spithead ..."' [this last sentence entirely new text], and further slight changes in a similar vein.

Egerton's poor printing of the first edition of Mansfield Park in 1814, his lack of expertise in marketing the book and unwillingness to risk another edition, as well as his behaviour over Pride and Prejudice – issuing a second edition without her knowledge – were all factors in Jane Austen's decision to entrust this second edition and her subsequent novels to Murray.

Keynes 7; Gilson A7.
You may also be interested in...
MELLO, Francisco Manuel de.
The Government of a Wife; or, wholsom and pleasant Advice for married Men: in a Letter to a Friend. Written in Portuguese, by Don Francisco Manuel. With some Additions of the Translator, distinguished from the Translation. There is also added, a Letter upon the same Subject, written in Spanish by Don Antonio de Guevara, Bishop of Mondoñedo; Preacher, and Historiographer to the Emperor Charles V. Translated into English, by Capt. John Stevens.
First edition, the first appearance in English of any work by de Mello (1608-1666), 'a classic author' in both Portuguese and Spanish, and 'with Quevedo, the greatest writer of his generation in the Iberian Peninsula' (Oxford Companion to Spanish Literature).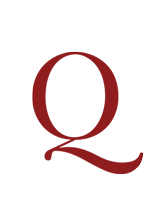 ONE OF THE GREAT VICTORIAN NOVELS DICKENS, Charles.
Great expectations ... In three volumes. Vol. I [-III]. Second edition.
First edition, second impression, of one of the great Victorian novels, which was already in short supply in 1861. After Great Expectations had attracted a large readership in All the Year Round, Chapman and Hall were understandably cautious in their initial order for the novel as a traditional three-decker at 31s 6d, a format that had not been tried for Dickens before. Their accounts (in the Forster collection at the V&A) show 'five successive payments to Whiting, the printer, for 1000, 750, 750, 500, and 750 copies', the later impressions from standing type or stereotype plates (to judge from the reduced costs). This caution seems excessive as Mudie, the circulating library, took 1400 copies (Clarendon Press edition, pp. xliv-xlv).