AVGERINOS, Hypatios.
Πονηµατα δραµατικα. [Ponemata dramatika.]
Trieste, Loyd, 1849.
8vo, pp. [ii], 159, 1 (blank); some light spotting, but a very good copy in early twentieth-century blue cloth, spine lightly sunned and lightly rubbed at foot, one or two small stains to sides.
£1500

Approximately:
US $1902
€1674
Added to your basket:
Πονηµατα δραµατικα. [Ponemata dramatika.]
Very rare first edition of Avgerinos' dramas of Greek Romanticism, three pieces uniting sentiments of nationalism, liberty and philhellenism with aesthetic and literary reflections on the style and scope of dramatic poetry.

The work includes three dramatic works, the second of which is preceded by a theoretical introduction to dramatic poetry. The last piece, composed in 1832, is set in Nauplio at the Government palace. It is preceded by a long introduction featuring in particular the long letter of the Philhellenic Swiss Jean Gabriel Eynard addressed to the Moniteur on 26 October 1831 beginning 'The Count of Capo d'Istria has just been assassinated' (the letter is in French).

This work is of great rarity. Three copies have been located worldwide (Harvard, Cincinnati, Paris).
You may also be interested in...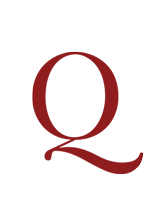 BALBI, Girolamo.
Oratio habita ab eloquentissimo viro Hieronymo Balbo Praesule Gurcen[sis] Serenissimi Principis Ferdinandi Archiducis Austriae etc. oratore, unacu[m] illustriss[imo] Petro a Corduba coram Adriano VI Po[n]t. Max.
One of several editions of Balbi's celebrated oration to appear in the same year, priority not established.
CHANDLER'S TRAVELS IN GREECE: 'THE ACCOUNT OF ATHENS IS VERY IMPORTANT; IT WAS THE MOST DETAILED CHANDLER, Richard.
Travels in Greece: or an Account of a Tour made at the Expense of the Society of Dilettanti.
First edition. The classical scholar, traveller, and author Chandler (bap. 1737, d. 1810) was educated at Winchester College and Queen's College, Oxford, and awarded a demyship at Magdalen College in 1757. Following the publication of an annotated collection of fragments by Tyrtaeus, Simonides, Theognis, Alcaeus, Sappho, and other Greek poets in 1759, Chandler published a catalogue of the Arundel marbles in 1763 as Marmora Oxoniensis. 'In 1764 Chandler was introduced to the Society of Dilettanti by Robert Wood, editor of The Ruins of Palmyra, and was commissioned by the society to undertake a tour of exploration in Asia Minor and Greece in the first independent mission funded by the society. As treasurer he was given command of the expedition, and was accompanied by Nicholas Revett [...] and by the watercolour painter William Edmund Pars. They were instructed to make Smyrna their headquarters and thence "to make excursions to the several remains of antiquity in that neighbourhood"; to make exact plans and measurements; to make "accurate drawings of the bas-reliefs and ornaments"; and to copy all inscriptions, all the while keeping "minute diaries". Having embarked from Gravesend on 9 June 1764 the party spent about a year in Asia Minor [...]. On 20 August 1765 they left Smyrna for Athens, where Chandler gloomily noted that the Parthenon was in danger of being completely destroyed. He bought two fragments of the Parthenon frieze that had been built into houses in the town and was presented with a trunk that had fallen from one of the metopes and lay neglected in a garden. Although the party visited other parts of the Greek mainland their plans to visit Ithaca, Cephallonia, and Corfu were abandoned, principally because of the group's poor health' (ODNB).