AVGERINOS, Hypatios.
Πονηµατα δραµατικα. [Ponemata dramatika.]
Trieste, Loyd, 1849.
8vo, pp. [ii], 159, 1 (blank); some light spotting, but a very good copy in early twentieth-century blue cloth, spine lightly sunned and lightly rubbed at foot, one or two small stains to sides.
£1500

Approximately:
US $1957
€1762
Added to your basket:
Πονηµατα δραµατικα. [Ponemata dramatika.]
Very rare first edition of Avgerinos' dramas of Greek Romanticism, three pieces uniting sentiments of nationalism, liberty and philhellenism with aesthetic and literary reflections on the style and scope of dramatic poetry.

The work includes three dramatic works, the second of which is preceded by a theoretical introduction to dramatic poetry. The last piece, composed in 1832, is set in Nauplio at the Government palace. It is preceded by a long introduction featuring in particular the long letter of the Philhellenic Swiss Jean Gabriel Eynard addressed to the Moniteur on 26 October 1831 beginning 'The Count of Capo d'Istria has just been assassinated' (the letter is in French).

This work is of great rarity. Three copies have been located worldwide (Harvard, Cincinnati, Paris).
You may also be interested in...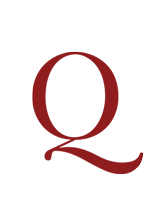 PASTERNAK, Boris Leonidovich, translator. BARATASHVILI, Nikoloz.
Stikhotvoreniia v perevode Borisa Pasternaka [Poems in translation by Boris Pasternak].
First edition, very rare. Nikoloz Baratashvili (1817–1845) is 'the greatest of the Georgian Romantic poets … [and] one of the first Georgians to fire a modern nationalism with European Romanticism … He died of malaria, unmourned and unpublished. His influence was long delayed, until the Georgian literary journals were established. Posthumously, as his lyrics were rediscovered by the next generation and published between 1861 and 1876, he came to be idolized: his longest poem, the historical Fate of Georgia (1839), which he wrote at the age of 22, became famous as one of the most inspiring and articulate laments for his or any other crushed country, while Merani (1842) fascinated later Georgian poets as a mystic, apocalyptic vision of the future' (Rayfield, The Literature of Georgia, p. 156). Both these poems are included here.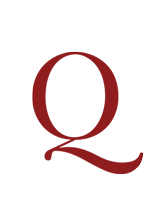 THE UKRAINIAN SCHOOL OF POLISH LITERATURE GOSZCZYNSKI, Seweryn and Antoni MALCZEWSKI.
Les Ukraïniennes … traduites par Clémence Robert.
First edition in French of two key texts of Polish Romanticism, Zamek Kaniowski (1828) [The Castle of Koniow] by Seweryn Goszczynski (1801-1876), and Maria (1825) by Antoni Malczewski (1793-1826).