AVGERINOS, Hypatios.
Πονηµατα δραµατικα. [Ponemata dramatika.]
Trieste, Loyd, 1849.
8vo, pp. [ii], 159, 1 (blank); some light spotting, but a very good copy in early twentieth-century blue cloth, spine lightly sunned and lightly rubbed at foot, one or two small stains to sides.
£1500

Approximately:
US $2107
€1712
Very rare first edition of Avgerinos' dramas of Greek Romanticism, three pieces uniting sentiments of nationalism, liberty and philhellenism with aesthetic and literary reflections on the style and scope of dramatic poetry.

The work includes three dramatic works, the second of which is preceded by a theoretical introduction to dramatic poetry. The last piece, composed in 1832, is set in Nauplio at the Government palace. It is preceded by a long introduction featuring in particular the long letter of the Philhellenic Swiss Jean Gabriel Eynard addressed to the Moniteur on 26 October 1831 beginning 'The Count of Capo d'Istria has just been assassinated' (the letter is in French).

This work is of great rarity. Three copies have been located worldwide (Harvard, Cincinnati, Paris).
You may also be interested in...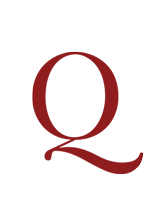 DEDICATED TO PHILIP SIDNEY HERODIAN and ZOSIMUS.
ΗΡΩΔΙΑΝΟΥ ΙΣΤΩΡΙΑΝΟΥ ΒΙΒΛΙΑ Η. Herodiani Histor. Lib. VIII. Cum Angeli Politiani Interpretatione, & huius partim Suplemento, partim Examine Henrici Stephani: utroque Margini adscripto. Eiusdem Henrici Stephani Emendationes quorundam Græci contextus Locorum, & quorundam Expositiones. Historiarum Herodianicas subsequentium Libri duo, nunc primùm Græcè editi.
First edition thus, dedicated to Philip Sidney (1554-1586), who even at this date was beginning to achieve mythic status as the hope of Protestant Europe – a community for which Henri Estienne, a Huguenot exile in Geneva, was defiantly catering. Estienne had met Sidney at Heidelberg in 1573, and they encountered each other again at Strasbourg and Vienna. In 1576 Estienne addressed his Greek New Testatment to Sidney. This is the only other book he dedicated to him. In his flattering epistle, he says that Sidney is so learned in reading Greek that translations are superfluous for him. 'Apparently a young aristocrat who could read Greek, especially one from the remote island kingdom of England, was an object of wonder' (Osborn, p. 89).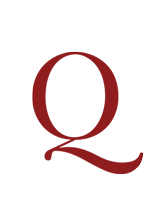 PASTERNAK, Boris Leonidovich, translator. BARATASHVILI, Nikoloz.
Stikhotvoreniia v perevode Borisa Pasternaka [Poems in translation by Boris Pasternak].
First edition, very rare. Nikoloz Baratashvili (1817–1845) is 'the greatest of the Georgian Romantic poets … [and] one of the first Georgians to fire a modern nationalism with European Romanticism … He died of malaria, unmourned and unpublished. His influence was long delayed, until the Georgian literary journals were established. Posthumously, as his lyrics were rediscovered by the next generation and published between 1861 and 1876, he came to be idolized: his longest poem, the historical Fate of Georgia (1839), which he wrote at the age of 22, became famous as one of the most inspiring and articulate laments for his or any other crushed country, while Merani (1842) fascinated later Georgian poets as a mystic, apocalyptic vision of the future' (Rayfield, The Literature of Georgia, p. 156). Both these poems are included here.