AVGERINOS, Hypatios.
Πονηµατα δραµατικα. [Ponemata dramatika.]
Trieste, Loyd, 1849.
8vo, pp. [ii], 159, 1 (blank); some light spotting, but a very good copy in early twentieth-century blue cloth, spine lightly sunned and lightly rubbed at foot, one or two small stains to sides.
£1500

Approximately:
US $1823
€1645
Added to your basket:
Πονηµατα δραµατικα. [Ponemata dramatika.]
Very rare first edition of Avgerinos' dramas of Greek Romanticism, three pieces uniting sentiments of nationalism, liberty and philhellenism with aesthetic and literary reflections on the style and scope of dramatic poetry.

The work includes three dramatic works, the second of which is preceded by a theoretical introduction to dramatic poetry. The last piece, composed in 1832, is set in Nauplio at the Government palace. It is preceded by a long introduction featuring in particular the long letter of the Philhellenic Swiss Jean Gabriel Eynard addressed to the Moniteur on 26 October 1831 beginning 'The Count of Capo d'Istria has just been assassinated' (the letter is in French).

This work is of great rarity. Three copies have been located worldwide (Harvard, Cincinnati, Paris).
You may also be interested in...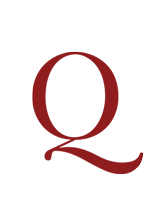 ZAMPELIOS, Spiridion.
Βυζαντιναι Μελεται [Byzantine Studies]...
First edition. Spyros Zampelios was a champion of the continuity theory in the history of the Greek nation in the crucial decades of the mid nineteenth century, and the first Greek historian to adopt a tripartite examination of historical periods, divided into ancient, medieval and modern Hellenism. In this work he considers Byzantium as a part of Greece, positing that ancient Greek civilization had not faded away in the Byzantine Empire, but had been rather been creatively reshaped as it met Christianity.  This approach stood in direct opposition to the then prevalent ideas of the German historian Jakob Fallmerayer, who maintained that Greece had declined due to the annexation of its territories by the Slavic and Albanian peoples, and that the Byzantine Empire was simply the continuance of Roman conquest over Greek populations. Zampelios's view of an unbroken continuity from Anciet to Byzantine to modern Greece was distilled in his new coinage, the adjective 'Hellenochristianikos', introduced in this work, p. 464.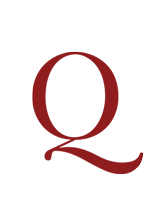 The best and first critical edition of the greek florilegium STOBAEUS, Johannes.
[Graece et Latine]. Sententie ex thesauris Graecorum delectae... à C. Gesnero... traductae.
Second, 'in every respect preferable' (Dibdin) edition of Gesner's Stobaeus, acclaimed as 'the first critical impression of the text of the Florilegium' (idem), philologically and critically much superior to the first, published in 1543. Gesner's parallel printing of the Greek text and the Latin translation of Stobaeus' excerpts from hundred of Greek writings – an invaluable source for texts many otherwise lost – was a key and lasting achievement of humanist philology.