AVGERINOS, Hypatios.
Πονηµατα δραµατικα. [Ponemata dramatika.]
Trieste, Loyd, 1849.
8vo, pp. [ii], 159, 1 (blank); some light spotting, but a very good copy in early twentieth-century blue cloth, spine lightly sunned and lightly rubbed at foot, one or two small stains to sides.
£1500

Approximately:
US $1885
€1667
Added to your basket:
Πονηµατα δραµατικα. [Ponemata dramatika.]
Very rare first edition of Avgerinos' dramas of Greek Romanticism, three pieces uniting sentiments of nationalism, liberty and philhellenism with aesthetic and literary reflections on the style and scope of dramatic poetry.

The work includes three dramatic works, the second of which is preceded by a theoretical introduction to dramatic poetry. The last piece, composed in 1832, is set in Nauplio at the Government palace. It is preceded by a long introduction featuring in particular the long letter of the Philhellenic Swiss Jean Gabriel Eynard addressed to the Moniteur on 26 October 1831 beginning 'The Count of Capo d'Istria has just been assassinated' (the letter is in French).

This work is of great rarity. Three copies have been located worldwide (Harvard, Cincinnati, Paris).
You may also be interested in...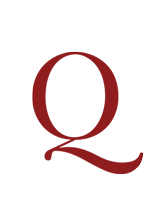 EPICUREANISM DIOGENES LAERTIUS.
[Greek title] De vitis, dogmatis & apophthegmatis eorum qui in philosophia claruerunt, libri X. (Edited by Henri Estienne).
First Estienne edition of The Lives of the Philosophers, a very important edition in the original Greek, "in which appear for the first time many passages discovered in manuscripts by Estienne. The volume also contains 36 pages of important textual annotations by Henri Estienne and 3 pages of notes on the Fragments of Pythagoras by Willem Canter" - Schreiber, 178.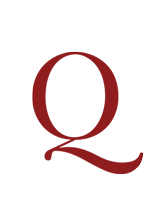 EUCHERIUS, Johannes (pseud.).
Gratiarum actio. Wirtembergensibus et Tubingensibus verbi ministris; qui censuris Patriarche Constantinopolitani adversus Confessionem Augustanam scriptis... Additus libellus D. Augustini de ebrietate cavenda iisdem dicatus.
Very rare early imprint from Poznań, one of the oldest and most important cities in Poland, a Catholic stronghold. There Johann Wolrab, Nikolaus' eldest son, founded the second city printing press in 1579. Gratiarum actio had first appeared in 1584 in two productions printed in Krakow and Poznań, both amounting to four pages. All these three imprints are extremely rare. The text of the Gratiarum actio is followed by St. Augustine's and St Ambrose's tracts on temperance.