WITH WIESER'S PREFACES
BÖHM-BAWERK, Eugen von.
Kapital and Kapitalzins. Erste [– Zweite] Abteilung: Geschichte and Kritik der Kapitalzins-Theorien [– Positive Theorie des Kapitales]. Vierte, unveränderte Auflage. Mit einem Geleitwort von Prof. Dr. Friedrich Wieser, Wien.
Jena, Gustav Fischer, 1921.
Two parts in three vols, large 8vo, pp. xxvi, 546, [4] advertisements; xxiv, 488; viii, 350, [2] advertisements; complete with the half titles; a very fine copy in the original cloth-backed printed paper boards.
£550

Approximately:
US $769
€623
Fourth edition. The second volume, which contains Böhm-Bawerk's own views (the first volume consists of criticisms of other theories) was rushed through the presses in an unfinished form. Though this was never completely rectified, the third edition, of which the fourth is a reprint, contained revisions and additions, with a new preface by Wieser.

Mattioli 365.
You may also be interested in...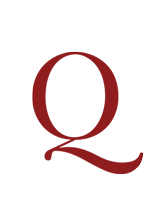 [PALMIERI, Giuseppe].
Riflessioni sulla pubblica felicità relativamente al Regno di Napoli. Seconda edizione dall' autore accresciuta.
Second edition, substantially enlarged. 'Giuseppe Palmieri, Marchese di Martignano (1721–94?), was one of that brilliant band of Neapolitans in which Filangieri was perhaps the most widely known figure. Palmieri was primarily a practical administrator. But the welfare economics of the eighteenth-century Consultant Administrators can perhaps be best appreciated by reading his Riflessioni sulla pubblica felicità relativemente al regno di Napoli (1787) or his Pensieri economici … (1789) or his Della ricchezza nazionale (1792)' (Schumpeter, p. 177n).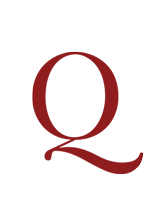 HOLROYD, John Baker, Earl of Sheffield.
Observations on the Impolicy, Abuses, and False Interpretation of the Poor Laws; and on the Reports of the two Houses of Parliament.
First edition. Holroyd (1735–1821) highlights current abuses of the Poor Laws and praises the efforts at reform then being debated in Parliament. 'There remains not a question that the Reports will encourage and promote various suggestions and useful observations, that will elucidate and enlighten still further this great, important, and interesting subject.' (p. 60). This process culminated in the great reform of the Poor Laws in 1834.