BÖHME, Jakob.
The Way to Christ Discovered.
Manchester, Joseph Harrop, 1752.
8vo, pp. 360; a few leaves a little browned or stained; a very good copy in panelled calf.
£650

Approximately:
US $909
€737
The scarce and handsomely printed first Manchester edition of H. Blunden's English translation (first, 1648), edited by John Byrom, poet and inventor of a shorthand system, who had been introduced to Böhme's writings by William Law.

Buddecke II, 62; ESTC t124476.
You may also be interested in...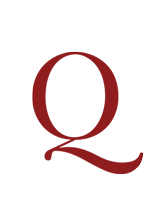 BLANCHON, Jacques.
Iacobi Blanchoni ucessiensis adversus Ludovicum beneventanum abbatem selestensem defensionum liber.
First edition of a very rare work of sixteenth-century Lyonnese Neoplatonism, an elegantly-printed de Tournes edition. Ostensibly a simple series of remarks against the theses of the (presumably sternly Scholastic) abbot of Selestan, this is a tract of Renaissance moral philosophy. The theme of dignitas hominis concentrated the philosophical efforts of several Lyonnese men of letters inspired by Ficino and Pico della Mirandola. Like Charles de Bovelles and P. Boaistuau, Jacques Blanchon systematically harmonizes Aristotle's philosophy and science with the hermetic thought associated with the writings of Hermes Trismegistus.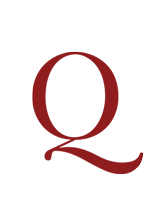 AUBREY, John.
Miscellanies, viz. I. Day-Fatality. II. Local-Fatality. III. Ostenta. IV. Omens. V. Dreams. VI. Apparitions. VII. Voices. VIII. Impulses. IX. Knockings. X. Blows Invisible. XI. Prophesies. XII. Marvels. XIII. Magick. XIV. Transportation in the Air. XV. Visions in a Beril, or Glass. XVI. Converse with Angels and Spirits. XVII. Corps-Candles in Wales. XVIII. Oracles. XIX. Exstasie. XX. Glances of Love / Envy. XXI. Second-Sighted Persons …
First edition of Aubrey's entertaining collection of folk history, superstitions, and gossip, the only book he completed. The topics he tackles in this work of 'hermetick philosophy' include 'omens and prophecies, dreams and apparitions, day fatality and second sight, all of which he was concerned to explore and explain, verify or discredit' (Oxford DNB). It is a work rich in curious information: there are charms to cure agues or the bite of a mad dog, spells to summon a vision of your future spouse on St Agnes' Eve, and advice on the interpretation of dreams.