BACON, Francis.
Opuscula varia posthuma, philosophica, civilia, et theologica …
London, Roger Daniel for Octavian Pulleyn, 1658.
Small 8vo, pp. [xxxvi], 216; contemporary bookplate to the blank verso of the title, with a short wormtrack along its lower edge (text on title unaffected); early marbled boards, decorated paper spine, MS spine label (chipped).
£1100

Approximately:
US $1546
€1258
First edition, edited by William Rawley, 'the most important disseminator of Bacon's works and propagator of Bacon's reputation in the seventeenth century' (Rees, p. lxxiii). This is the second issue, with a cancel title giving Pulleyn as publisher but with gathering K still in its first, uncorrected state.

Half the book is taken up by the Historia densi & rari, the third of Bacon's unfinished series of six natural histories, themselves Part III in his Instauratio magna, the mammoth project he never completed. Among the other pieces included here by Rawley are what, according to Rees, seem to have been destined for Part IV: the Inquisitio de magnete and Topica inquisitionis de luce et lumine, both very late works, written around 1625.

Gibson Supplement 230b; Wing B 315. For a full bibliographical discussion, see Graham Rees' Introduction to The Instauratio magna: Last Writings (Oxford Francis Bacon XIII, Clarendon Press, 2000), pp. lxxxiii–xci, and Appendix I, pp. 338–43.
You may also be interested in...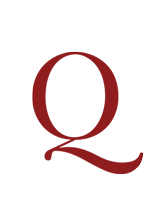 PALEY, William.
Caution recommended in the use and application of scripture language. A sermon preached July 15, 1777, in the Cathedral Church of Carlisle, at the visitation of the Right Reverend Edmund, Lord Bishop of Carlisle.
First edition. A sermon (on 2 Peter iii, vv. 15–16) preached by Paley, author of the celebrated Evidences of Christianity (1785), at the invitation of Edmund Law, Bishop of Carlisle. 'Paley's connection with the Law family greatly advanced his clerical career. He regularly spent vacations with John Law while they were Cambridge fellows, and they once met John Wilkes on one of their excursions to Bath and enjoyed an evening with him. Paley's "long and faithful friendship" with Law was acknowledged in the dedication to Horae Paulinae (1790). In 1777 Paley was invited to preach the visitation sermon in Carlisle Cathedral for Edmund Law' (Oxford DNB).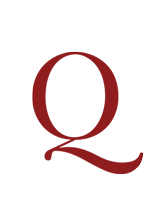 HOLROYD, John Baker, Earl of Sheffield.
Observations on the Impolicy, Abuses, and False Interpretation of the Poor Laws; and on the Reports of the two Houses of Parliament.
First edition. Holroyd (1735–1821) highlights current abuses of the Poor Laws and praises the efforts at reform then being debated in Parliament. 'There remains not a question that the Reports will encourage and promote various suggestions and useful observations, that will elucidate and enlighten still further this great, important, and interesting subject.' (p. 60). This process culminated in the great reform of the Poor Laws in 1834.