BACON, Francis.
The Essayes or Counsels, civill and morall … Newly enlarged.
London, Printed by John Haviland … 1632.
Small 4to., pp. [10], 340, [38], wanting the initial and terminal blanks; title-page heavily soiled and laid down at inner margin, B4 remargined; a few reader's notes; in later sheep, upper joint strengthened.
£650

Approximately:
US $852
€727
Third edition of the definitive text of Bacon's Essayes, first published in 1625. The first edition appeared in 1597 comprising only ten short essays; in 1612 these were revised and a further twenty-eight essays added. The 1625 edition contained fifty-eight essays, twenty of them new, and the rest revised; this final version was reprinted many times throughout the seventeenth century

STC 1150; Gibson 16.
You may also be interested in...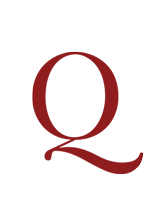 [SERGEANT, John].
Solid philosophy asserted, against the fancies of the ideists: or, the method of science further illustrated. With reflexions on Mr. Locke's essay concerning human understanding. By J. S.
First edition. The best-known work of the Roman Catholic philosopher and controversialist John Sergeant (1623–1707). 'The two philosophers to whom he is most opposed are Descartes and Locke, the "Ideists" whose distinction between ideas in the mind and external reality he saw as sowing the seeds for an incurable scepticism which he strongly attacked, but less clearly refuted. Locke is the main subject of his assault, no doubt because by this stage in the late 1690s it was Locke's philosophy which was the centre of attention. In place of the strongly repudiated "Way of Ideas" Sergeant attempts to set a philosophy of "Notions", a concept which some have seen, though on the basis of little evidence, as influencing Berkeley. Ideas Sergeant rejects because they close us off from the world of things – "Solid Philosophy" … Sergeant is a curious figure in the history of late seventeenth- and early eighteenth-century philosophy, combining his scholastic roots with glimpses of the modern world into an unstable synthesis of Catholic theology (albeit unorthodox), scholastic philosophy and elements of Lockean epistemology, the latter appearing to be a source on which he drew (as Locke noted) despite his overt rejection of much of its content' (Dictionary of seventeenth-century British philosophers, p. 724).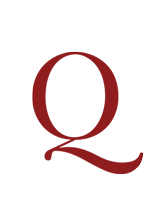 ITALIAN TEXTBOOK BY A LIBRETTO TRANSLATOR BOTTARELLI, Ferdinando.
Exercises upon the different Parts of Italian Speech; with References to Veneroni's Grammar. To which is subjoined an Abridgement of the Roman History, intended at at [sic] once to make the Learner acquainted with History, and the Idiom of the Italian Language …
First edition, very scarce, of a popular Italian tutor for English students, designed to teach grammar and idiomatic phrases through the use of exemplars. Increasingly difficult English phrases are laid out with the uninflected Italian stems below: