BACON, Francis.
The Essayes or Counsels, civill and morall … Newly enlarged.
London, Printed by John Haviland … 1632.
Small 4to., pp. [10], 340, [38], wanting the initial and terminal blanks; title-page heavily soiled and laid down at inner margin, B4 remargined; a few reader's notes; in later sheep, upper joint strengthened.
£650

Approximately:
US $818
€725
Added to your basket:
The Essayes or Counsels, civill and morall … Newly enlarged.
Third edition of the definitive text of Bacon's Essayes, first published in 1625. The first edition appeared in 1597 comprising only ten short essays; in 1612 these were revised and a further twenty-eight essays added. The 1625 edition contained fifty-eight essays, twenty of them new, and the rest revised; this final version was reprinted many times throughout the seventeenth century

STC 1150; Gibson 16.
You may also be interested in...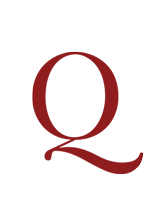 CARLILE, Richard.
The Life of Thomas Paine, written purposely to bind with his writings.
First edition, written by Carlile (1790-1843) during his incarceration in Dorchester prison. 'His greatest contribution to the radical cause, and the most momentous, was his republishing of the writings of Tom Paine, which he did serially in the Weekly, individually as cheap pamphlets, and also as bound volumes. Carlile rapidly became the most successful popularizer of Paine since the 1790s, and followed this later with a biography, The Life of Thomas Paine (1820)' (ODNB).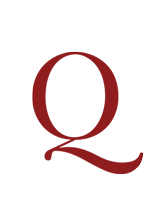 ANSWER TO PAINE SOUTHCOTT, Joanna.
An Answer to Thomas Paine's third part of The Age of Reason, published by D. I. Eaton; likewise to S. Lane, a Calvinistic preacher, at Yeovil, in Somersetshire; and to Hewson Clarke, editor of The Scourge, and late of Emanuel College, Cambridge.
First edition, scarce pamphlet dictated to Southcott's secretaries, Ann Underwood and Jane Townley, consisting of her refutations of Thomas Paine's attack on religion, the Age of Reason (first published 1794), as well as her spirited defence against contemporary abusers: a preacher called Lane, who had accused Southcott of sedition, and a Cambridge student called Hewson Clarke. Southcott reiterates here her argument that God would choose a woman to be his prophet, because his first prophesy was heard by Eve at the Fall.