BACON, Francis.
The Essayes or Counsels, civill and morall … Newly enlarged.
London, Printed by John Haviland … 1632.
Small 4to., pp. [10], 340, [38], wanting the initial and terminal blanks; title-page heavily soiled and laid down at inner margin, B4 remargined; a few reader's notes; in later sheep, upper joint strengthened.
£650

Approximately:
US $803
€737
Added to your basket:
The Essayes or Counsels, civill and morall … Newly enlarged.
Third edition of the definitive text of Bacon's Essayes, first published in 1625. The first edition appeared in 1597 comprising only ten short essays; in 1612 these were revised and a further twenty-eight essays added. The 1625 edition contained fifty-eight essays, twenty of them new, and the rest revised; this final version was reprinted many times throughout the seventeenth century

STC 1150; Gibson 16.
You may also be interested in...
[ZATTA, Antonio].
Il filosofo del nord, ovvero Corso di morale filosofia.
First edition under this title of this course of moral philosophy, broadly construed, where the author attempts to invoke the authority of the "philosophers of the North" (inter alia Hobbes, Bacon, Clark, Addison on one side of the English Channel, Bayle, Pascal, La Mettrie, Grotius and Formey on the other) to give weight to his prescriptions to an Italian public.

The work, in three parts, is divided into 26 lessons. Among the topics are the superiority of contemporary moral philosophy over that of the ancients, the difference between moral philosophy and religion, the ways of judging virtue, the importance of exercise and bodily health, the duty to live sociably, the government (and acknowledgement) of the passions and the appetites, the duty to educate children, especially the very young, the obligations imposed by marriage. Of particular interest is what the author recommends we read: apologetics by Samuel Clarke, Houtteville, and Galateri, but also Rollin on Roman history, the Scienza della legislazione of Filangieri, and Derham's Astrotheology. The reader should also keep abreast of periodicals, Il Caffè for one; and read Thompson's Seasons, and Richardson's Clarissa and History of Charles Grandisson ('ma come? Della cattedra filosofica si propongono da studiare romanzi! Si! Quando sono opere d'un Richardson io riguardo il raccomandarli un dovere').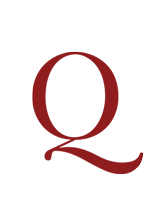 CARLILE, Richard.
The Life of Thomas Paine, written purposely to bind with his writings.
First edition, written by Carlile (1790-1843) during his incarceration in Dorchester prison. 'His greatest contribution to the radical cause, and the most momentous, was his republishing of the writings of Tom Paine, which he did serially in the Weekly, individually as cheap pamphlets, and also as bound volumes. Carlile rapidly became the most successful popularizer of Paine since the 1790s, and followed this later with a biography, The Life of Thomas Paine (1820)' (ODNB).