BACON, Sir Francis, Baron Verulam.

The Essayes or counsels, civill and morall … Newly enlarged. London, John Haviland, and are sold by R.
Allot. 1629.
Small 4to, pp. [6], 340, [42]; the table (a)2 provided in facsimile, washed and rather faded, but a good reading copy in modern half calf and green cloth boards.
£500

Approximately:
US $687
€585
Added to your basket:
The Essayes or counsels, civill and morall … Newly enlarged. London, John Haviland, and are sold by R.
The first posthumous edition, largely a reprint of the definitive edition of 1625, in which the essays had been enlarged 'both in Number, and Weight; So that they are indeed a New Worke'.

The first edition appeared in 1597 with only ten short essays; these were revised in 1612, when another twenty-eight essays were added. The 1625 edition contains fifty-eight essays, twenty of them new, the rest revised. The 1629 edition added 'Of the colours of good and evill, a fragment'.

STC 1149; Gibson 15, Pforzheimer 31.
You may also be interested in...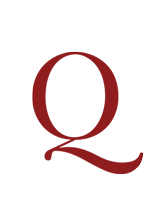 [TOYNBEE, Arnold.]
"Progress and poverty," a criticism of Mr. Henry George. Being two lectures delivered in St. Andrew's Hall, Newman Street, London, by the late Arnold Toynbee, M.A., Senior Bursar and Tutor of Balliol College, Oxford.
First edition. The transcript of two lectures delivered in 1883 by the social reformer and political economist Arnold Toynbee (1852-1883) criticising Henry George's Progress and Poverty (1879). Toynbee was convinced that George's work was too one-sided and sought to mitigate its influence on the leaders of working-class opinion. The prefatory note explains that Toynbee had intended on expanding the shorthand notes of these speeches into a more developed treatise but was sadly overcome by illness and perished before this could be accomplished.
[ISELIN, Isaak]. [WANDALL, Peder Topp trans.]
Philosophiske og Patriotiske Drømme af en Menneskeven. Oversatte af Peder Topp Wandall.
First Danish edition of Iselin's earliest work, the very successful Filosofische und patriotische Träume. First published in 1755, a couple of years after his deeply affecting journey to France, having met among others Rousseau, Fontenelle and Buffon. His reformist version of utopia, a response to Rousseau's ideal state of nature, aimed at sketching the traits of the optimum government in concrete terms of public administration, social structure, education and legality, and at tracing the history of human progress from barbarism to higher states of civility, which was to be the basis of the organic notion of state, as opposed to Rousseau's theory of social contract. Iselin's subsequent articles were infused with natural law arguments, with Leibniz' and Wolff's 'enlightened' logical tools, and with a practical view of religion as active and beneficial participation in the community.