BADCOCK, Lovell Benjamin.
Rough leaves from a journal kept in Spain and Portugal, during the years 1832, 1833, and 1834.
London, Richard Bentley, 1835.
8vo, pp. xi, 407; some light spotting, but a good copy in contemporary green calf-backed boards, spine gilt and with red morocco lettering-piece; minor wear; from the library of Ian Robertson (1928–2020).
£400

Approximately:
US $551
€472
Added to your basket:
Rough leaves from a journal kept in Spain and Portugal, during the years 1832, 1833, and 1834.
First edition. Lovell Badcock (1786–1861), who assumed the surname Lovell in 1840, 'had been sent out from England as part of a military mission to study the delicate situation which had arisen in Portugal at the commencement of the fratricidal war between Dom Pedro and Dom Miguel. His specific brief was to investigate the movements and intentions of the Spaniards on the Portuguese frontier, and shortly after his arrival in Lisbon he set out for Badajoz. It was a disagreeable duty. He found the Spaniards inordinately suspicious; in fact they did all in their power to hide the truth from him. However, he intended to make the best of the awkward and embarrassing position in which he found himself, and also, perhaps, he would find opportunities of visiting some of the scenes of his earlier campaigning in Spain. After all, he was a Peninsular veteran, and knew the frontier area well enough' (Robertson). At Ciudad Rodrigo and Salamanca Badcock recognized old muleteers who had been in the British service. Some peasants were still receiving British pensions, including a one-legged guide at Arapiles who 'has grown enormously fat' (p. 82), as were 'some ladies who were attached to British officers; consequently our name is still honoured and respected by the country people, and to this circumstance I on many occasions owed my safety' (pp. 82–3).

Much of the second half of the book comprises Badcock's important eyewitness account of the siege of Porto (July 1832 to August 1833); chapters 6–8 contain a description of the city.

Provenance: Rev. William Parsons Hopton (d. 1879), with his ownership inscription on title; his son Major General Sir Edward Hopton (1837–1912), Lieutenant Governor of Jersey from 1895 to 1900, with bookplate.

Alberich 1020; Palau 21654. See Robertson, Los curiosos impertinentes (1992) pp. 145–7.
You may also be interested in...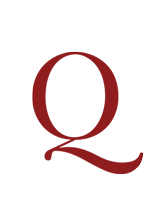 BLAKENEY, Robert (Julian STURGIS, editor).
A boy in the Peninsular War. The services, adventures, and experiences of Robert Blakeney, Subaltern in the 28th Regiment. An autobiography . . . Second impression.
First edition, second impression. Robert Blakeney was born in Galway in 1789 and joined his regiment in 1804, at the age of fifteen. He landed in Portugal on 20 August 1808, and fought throughout the war until shot in the leg at the Battle of Nivelle (10 November 1813), soon after which he returned to Ireland.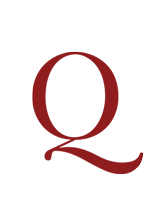 DRINKWATER, John [later John DRINKWATER BETHUNE].
A history of the late siege of Gibraltar. With a description and account of that garrison, from the earliest periods . . . . Fourth edition.
First published in 1785. The present edition prints the text of the corrected second edition (1786). 'In 1777, aged fifteen, Drinkwater [1762–1844] joined as ensign a regiment of volunteers raised in Manchester, at a time of indignant excitement produced by the news of General Burgoyne's surrender at Saratoga. The Manchester regiment or, more properly, the 72nd regiment or Royal Manchester volunteers, was not, however, sent to America, but to Gibraltar. The garrison was besieged in June 1779 by a Franco-Spanish force. Throughout the siege, which lasted until February 1783, Drinkwater kept a careful record of events. Thereafter the 72nd, in which he had become a captain, was ordered home and disbanded. From his memoranda Drinkwater compiled A history of the late siege of Gibraltar . . . dedicated by permission to the king. It went through four editions in four years' (Oxford DNB).