BAILEY, Samuel.
Discourses on various subjects; read before literary and philosophical societies.
London, Longman, Brown, Green, and Longmans, 1852.
8vo, pp. viii, 276, [1] advertisements, [1] imprint; some light dust-soiling to the edges; a good copy, uncut and partly unopened in the original publisher's decorated cloth, spine lettered gilt, corners worn, small nick to head of spine.
£550

Approximately:
US $679
€621
Added to your basket:
Discourses on various subjects; read before literary and philosophical societies.
First edition. Samuel Bailey (1791–1870), known as the 'Hallamshire Bentham', was the author of one of the most important treatises on the theory of value in the Ricardian period, A Critical Dissertation on the Nature, Measures, and Causes of Value (1825).

This 'goodly pile' of Discourses was written 'at considerable intervals, not with any view to publication, but simply for the occasions on which they were read, and on subjects that happened at the time to interest the writer's mind' (p. v). Among them are papers on the fossil of a mammoth discovered at the mouth of the Lena in Russia in 1801, changes which have taken place in the English language over the previous 300 years, the mechanical causes of thunder, and one on the theory of wit. There is also one entitled 'On the science of political economy' – 'a science which has latterly attracted great attention' (p. 106).

Not in Einaudi.
You may also be interested in...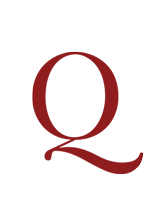 [BAILEY, Samuel]
The Rationale of Political Representation. By the author of essays on the formation of opinions, &c., &c.
First edition. The Rationale… examines many aspects of political representation, from chapters on the 'Grounds of Preference for a Representative Government' to a 'Discussion of Changes in Political Institutions'. Alongside this extended treatise there are two further supplementary essays: on political equality and on rights. Referencing the 'successful operation of representative governments' in England and 'in a still more striking manner' in America, Bailey argues that this state will naturally extend over many other countries (p. 1). Thus, Bailey argues that his discussion of the objects and capabilities of representative government has great merit: 'When it is considered what an important influence political representation is likely to have on the future destiny of the world, every one will perceive how desirable it is, that the system should be thoroughly examined, its merits placed on their proper ground, and the reasons for its various arrangements clearly exhibited' (p. 11). This work was later reviewed by John Stuart Mill in Essays on Politics and Society. The supplementary essay on political equality argues that 'political power can be properly conferred for no other purpose than the common weal' and his work 'On Rights' discusses the way that rights have been incorrectly defined by Burke and Bentham: 'the world is yet very far from being aware of the immense importance of precise phraseology.' (p. 418). 'The politics displayed in these works are those of a moderate utilitarian radical with a strong objection to state interference.' (DNB).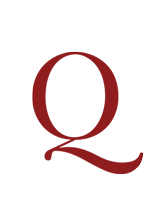 FRANCE DIVIDED L'ASSEMBLÉE NATIONALE.
Décrets de l'assemblée nationale, concernant la division du royaume en 83 départemens.
[bound with:] DÉMEUNIER, [Jean-Nicolas]. Rapport sur la convocation de la premiere legislature … Paris, Imprimerie Nationale, 1791.