BAILEY, Samuel.
Discourses on various subjects; read before literary and philosophical societies.
London, Longman, Brown, Green, and Longmans, 1852.
8vo, pp. viii, 276, [1] advertisements, [1] imprint; some light dust-soiling to the edges; a good copy, uncut and partly unopened in the original publisher's decorated cloth, spine lettered gilt, corners worn, small nick to head of spine.
£550

Approximately:
US $772
€627
First edition. Samuel Bailey (1791–1870), known as the 'Hallamshire Bentham', was the author of one of the most important treatises on the theory of value in the Ricardian period, A Critical Dissertation on the Nature, Measures, and Causes of Value (1825).

This 'goodly pile' of Discourses was written 'at considerable intervals, not with any view to publication, but simply for the occasions on which they were read, and on subjects that happened at the time to interest the writer's mind' (p. v). Among them are papers on the fossil of a mammoth discovered at the mouth of the Lena in Russia in 1801, changes which have taken place in the English language over the previous 300 years, the mechanical causes of thunder, and one on the theory of wit. There is also one entitled 'On the science of political economy' – 'a science which has latterly attracted great attention' (p. 106).

Not in Einaudi.
You may also be interested in...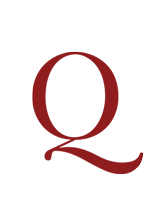 THE RARE FIRST EDITION WARD, Bernardo.
Proyecto economico, en que se proponen varias providencias, dirigidas á promover los intereses de España, con los medios y fondos necesarios para su plantificacion: escrito en el año de 1762 … Obra postuma.
First edition. Despite McCulloch's doubts that 'anything approaching to a good treatise on Political Economy should have been published in Spain previously to its invasion by the French under Napoleon' (pp. 31–2), Ward's work has been described as 'perhaps, the best digested and most methodical book written on these topics in Spain during the [eighteenth] century, giving a clear insight into the causes of the decay of the country, which, like his predecessors, Uztáriz and Ulloa, Ward ascribes to the neglect of trade and industry, and to the absurd system of taxation which had prevailed for more than two centuries. Like them, Ward is a mercantilist, but more discriminating and less extreme' (Palgrave).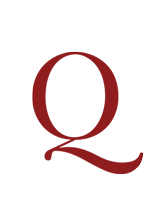 SENIOR, Nassau William.
Statement of the provision for the poor, and of the condition of the labouring classes, in a considerable portion of America and Europe … Being a preface to the foreign communications contained in the appendix to the Poor-Law Report.
First edition, presentation copy, inscribed at the head of the title 'The Earl of Radnor from the author'.