BAL'MONT, Konstantin Dmitrievich, translator. CALDERÓN, Pedro.
[Half-title:] Sochineniia Kal'derona perevod s ispanskago [The Works of Calderon translated from Spanish].
[Moscow, M. and S. Sabashnikov, 1900-1902-1912].
Three vols. bound in two, 8vo, volumes I and III bound together (both with half-titles, none called for in volume II), folding table in volume II; a very good set, bound without the advertisements at the end of volume I, in Russian contemporary half brown morocco and pebbled cloth, lettered in Cyrillic 'P. R.' at foot of spine.

£1800

Approximately:
US $2458
€2097
Added to your basket:
[Half-title:] Sochineniia Kal'derona perevod s ispanskago [The Works of Calderon translated from Spanish].
First edition of all three volumes of Balmont's translations from Calderon, comprising: El purgatorio de San Patricia (volume I); La vida es sueño, La devoción de la cruz, El príncipe constante and Amar despues de la muerte (volume II); and El médico de su honra (volume III).

Though the later translations by Pasternak are now better known, and there had been earlier translations into Russian, Bal'mont's were of particular importance in his œuvre, testament to an abiding interest in the Spanish Golden Age that coincided with the period of his fascination with theosophy. La vida es sueño in particular he considered the highest acheivement in all Spanish literature. His long foreword in volume I provides a critical appreciation of Calderón, and volume II includes several essays (by Bal'mont and Max Krenkel) and a critical bibliography.

Because of the widely-spaced publication, complete sets are inevitably rare, volume III almost always wanting. OCLC shows no copies of volume III, within sets or separately; there is a complete set at the National Library of Russia.

Tiapkov, Bibliografia K. D. Bal'monta, 214, 263 and 657.
You may also be interested in...
[SPAIN – SANTIBANEZ DE BEJAR.]
Two documents in Spanish on the same sheet, concerning the sale of property by Alvar Gil to Diego de Çervantes.
The documents concern the sale of a house, winepress ('lagar'), smaller winepress ('lagareta'), tank ('pilo') and cellar ('bodegas') by Alvar Gil, tailor ('alfayate'), to Diego de Çervantes, who is described as the servant of Fernando Bachiller, prior of the monastery of Our Lady at 'val parayso', i.e. the Ermita de Nuestra Señora de Valparaíso, Santibáñez de Béjar, in the province of Salamanca.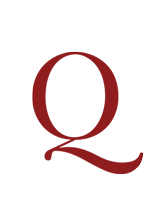 PISA, Francisco de.
Descripcion de la imperial ciudad de Toledo, y historia de sus antiguedades, y grandeza, y cosas memorables que en ella han acontecido, de los reyes que la han señoreado, y governado en sucession de tiempos: y de los Arçobispos de Toledo, principalmente de los mas celebrados. Primera parte. Repartida en cinco libros, con la historia de Santa Leocadia.
First edition of Pisa's history of Toledo; scarce. The original sheets were reissued in 1617 with new preliminaries. Although the 1605 issue is considerably rarer, the preliminaries here have been supplied from another copy.