BAL'MONT, Konstantin Dmitrievich, translator. CALDERÓN, Pedro.
[Half-title:] Sochineniia Kal'derona perevod s ispanskago [The Works of Calderon translated from Spanish].
[Moscow, M. and S. Sabashnikov, 1900-1902-1912].
Three vols. bound in two, 8vo, volumes I and III bound together (both with half-titles, none called for in volume II), folding table in volume II; a very good set, bound without the advertisements at the end of volume I, in Russian contemporary half brown morocco and pebbled cloth, lettered in Cyrillic 'P. R.' at foot of spine.

£1800

Approximately:
US $2185
€2129
Added to your basket:
[Half-title:] Sochineniia Kal'derona perevod s ispanskago [The Works of Calderon translated from Spanish].
First edition of all three volumes of Balmont's translations from Calderon, comprising: El purgatorio de San Patricia (volume I); La vida es sueño, La devoción de la cruz, El príncipe constante and Amar despues de la muerte (volume II); and El médico de su honra (volume III).

Though the later translations by Pasternak are now better known, and there had been earlier translations into Russian, Bal'mont's were of particular importance in his œuvre, testament to an abiding interest in the Spanish Golden Age that coincided with the period of his fascination with theosophy. La vida es sueño in particular he considered the highest acheivement in all Spanish literature. His long foreword in volume I provides a critical appreciation of Calderón, and volume II includes several essays (by Bal'mont and Max Krenkel) and a critical bibliography.

Because of the widely-spaced publication, complete sets are inevitably rare, volume III almost always wanting. OCLC shows no copies of volume III, within sets or separately; there is a complete set at the National Library of Russia.

Tiapkov, Bibliografia K. D. Bal'monta, 214, 263 and 657.
You may also be interested in...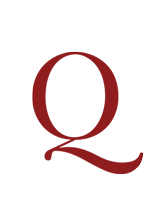 ROCHFORT SCOTT, Charles.
Excursions in the mountains of Ronda and Granada, with characteristic sketches of the inhabitants of the south of Spain.
First edition; scarce. 'When reviewing Excursions in the mountains of Ronda and Granada, Richard Ford described Captain Rochfort Scott as being one of "a new genus, the military traveller . . . riding rough horses, and writing rough notes . . . . The author, in his opinion, was entitled to rank amongst the most lively and entertaining when describing "the outside of a country, the face and form of nature, the salient characteristics of the lower orders, the ventas, the muleteers, and bullfights" . . . . Rochfort Scott had spent the greater part of the years between 1822 and 1830 with the garrison at Gibraltar, and subsequently, in 1833, he visited Madrid. It is not easy to follow his tracks on every excursion, and some may well have been amalgamated to form a continuous route'.
PICARESQUE NOVEL ALEMAN, Mateo.
Primera parte de la vida del Picaro Guzman de Alfarache …
Rare early edition of the prototype of the picaresque novel, Guzman de Alfarache. The novel prepared the way for the acceptance of Cervantes's Don Quixote by the literary public of Europe; and, like Don Quixote, it quickly inspired a sequel. The original part I appeared in 1599; Lujan de Sayavedra's fraudulent sequel in 1602; and Aleman's own retaliatory sequel in 1604.