BALL, Alexander.
A personal narrative of seven years in Spain.
London, J. Chappell, 1846.
8vo, pp. iv, xx, [v]–xi, 395, [1, blank], [1], with a hand-coloured lithographed frontispiece of Sir George de Lacy Evans; first few leaves lightly foxed; original purple cloth; rubbed and faded, short splits in cloth along joints, head of spine torn; from the library of Ian Robertson (1928–2020).
£600

Approximately:
US $800
€709
Added to your basket:
A personal narrative of seven years in Spain.
First edition of a remarkably rare account of the First Carlist War and its aftermath. Little is known of Alexander Ball, but according to the title he was 'an officer of the late British Legion, and subsequently of several partisan expeditions'. He sailed from the Cove of Cork on 1 September 1835 with 'the first division of the 10th regiment, or Munster Light Infantry British Auxiliary Legion' (p. 1). He was present at all the major confrontations of 1836 and 1837 and, while most of the surviving troops had returned home by July 1837, he engaged for another year, becoming Quartermaster of the artillery. Ball remained in Spain beyond the cessation of hostilities in 1840, when he shaved off his moustache and settled in Olabeaga, near Bilbao, flattering himself 'that the remainder of my life would pass in peace and quietness, among a people in whom I had taken so very peculiar an interest' (p. 371). In fact it seems that further political instability inclined him to leave Spain not long afterwards.

Ball's account is dedicated 'to the officers of the late British Auxiliary Legion of Spain', and is a defence of the Legion against 'the unjustifiable slander and calumny that have been cast upon our small force by an interested party' (p. iii). It also upholds the leadership of General de Lacy Evans: 'His whole period of service was productive of both anxiety and trouble, and however much I may differ from many of my friends, I will say that in consequence of the instructions of the British Government which he had to obey, the character of the Spanish Government, the treachery of Cordova, the jealousy of several other Spanish generals, combined with the hatred of a certain party in England, whose abuse and slander has been extremely disgraceful, few men indeed could have acted on the whole better than Evans' (pp. 164–5).

Alberich 1043; Palau 22964. Library Hub records two copies only (Bodleian and Manchester Central Library). OCLC adds three copies: Biblioteca Nacional, International Institute of Social History, and St. Mary's University, Texas.
You may also be interested in...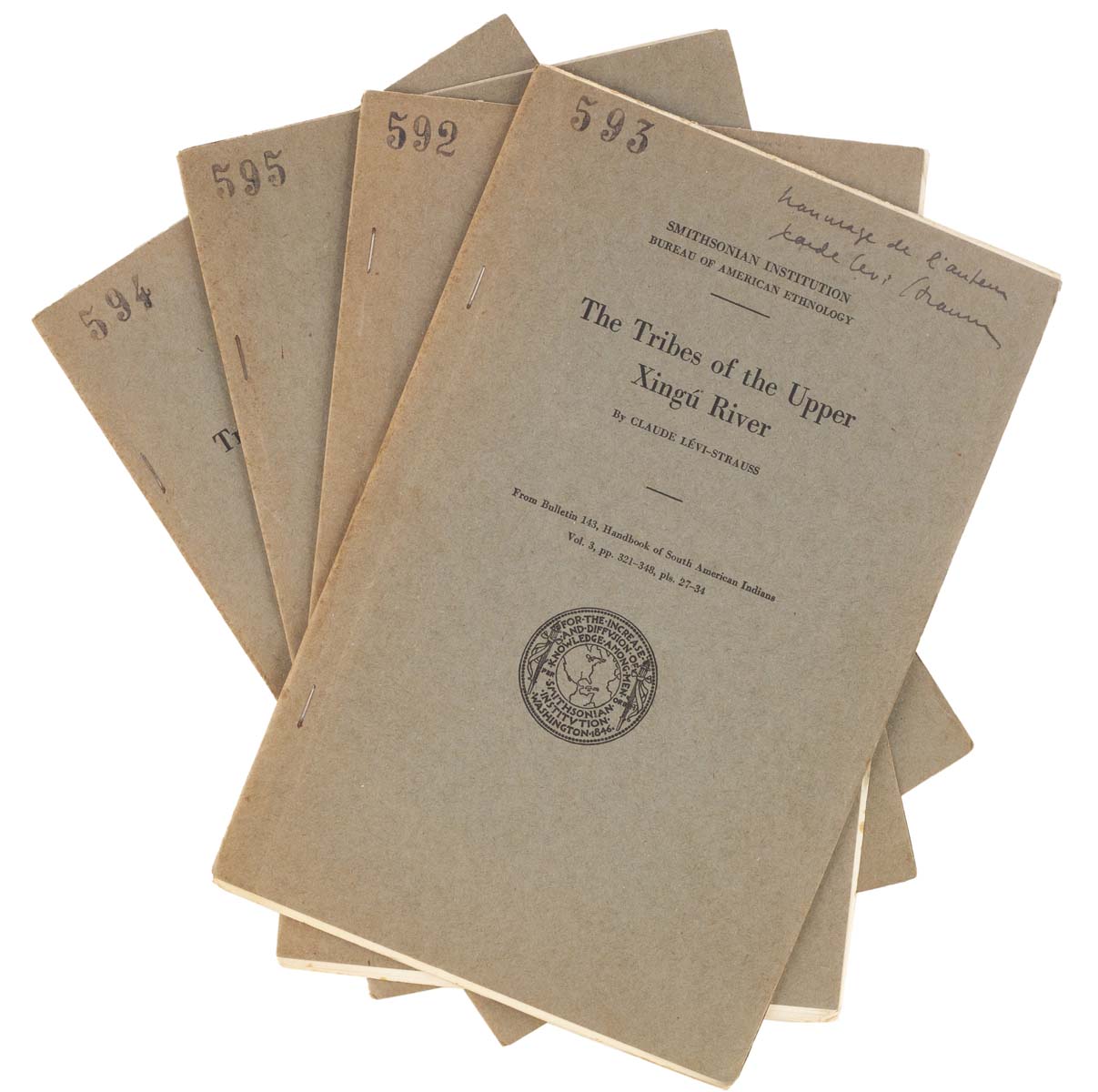 INSCRIBED BY THE AUTHOR LÉVI-STRAUSS, Claude.
The Tupí-Cawahíb.
A set of offprints of four articles by Lévi-Strauss from the Smithsonian's Handbook of South American Indians, inscribed by the author. In each article Claude Lévy-Strauss (1908–2009) provides an illustrated introduction to an Amazonian group, recording their history, social and political customs, religion, dress, food, and manufacture, as well as critically discussing earlier anthropological accounts. In exploring familial and marital structures, the articles are important texts in the development of Lévy-Strauss's structural anthropology.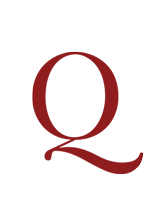 BORROW, George (Angus M. FRASER, editor).
A journey to Eastern Europe in 1844 (thirteen letters).
First edition of these letters; no. 36 of 140 copies. 'Apart . . . from his stirring missions to Russia, Portugal and Spain in the service of the Bible Society, Borrow's only attested foreign travelling took place in 1844. The letters assembled in this centenary collection are all those known to have survived from his correspondence at the time of his seven-month journey across Europe' (introduction, p. 3).