COUNT UGLY'S MASKED BALL
BALL (The).
Stated in a Dialogue betwixt a Prude and a Coquet, last Masquerade Night, the 12th of May …
London: Printed for J. Roberts … 1724.
Folio, pp. [2], 8; a good copy, disbound.
£2250

Approximately:
US $2828
€2489
First edition, rare, of an amusing verse dialogue between two women preparing to attend one of the popular masquerade balls staged by the Swiss impresario John James Heidegger. Hilaria, a coquette, is effusive about the pleasures of the imminent party and she offers a tempting vision of the delights of the masquerade: 'so vast the crowds, so num'rous are the lights / … I Chat, – I Laugh, – I Dance, – with Coquet's Art, / Play over all my Tricks; – yet keep my heart.' Her friend Lucretia, a prude, is sceptical, though her warnings are somewhat undermined by the crude sexual puns in which she frames her advice:

The Fort of Chastity does shew some Strength,
Its Fossè too of goodly Depth and Length;
But then if Man produces one Great Gun,
The Fort's demolish'd, and our Sex undone.

The conversation ends with a comic twist: the prudish Lucretia, now converted by Hilaria, departs for the Ball to meet Philander (who, inconstant wretch, is sworn to Hilaria).

John James Heidegger played a notable role in the introduction of Italian opera to London. His masked balls were hugely popular among the upper classes at the beginning of the eighteenth century, in part because of their notoreity for licentious behavour, and tickets were sold for as much as a guinea and a half each. Success brought less welcome attention too, and Heidegger, who was also famed for his ugliness, was satirised in prints by Hogarth, in verse by Pope, and as 'Count Ugly' by Swift.

ESTC shows six copies: BL (2 copies), Manchester Central Library; Harvard, Texas, and Yale.

Foxon B 20, Ashley Library, IX, 80.
You may also be interested in...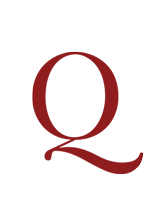 ON RICHMOND HILL BELVIDERE (The):
a Poem. Inscrib'd to Joseph Grove, Esq. of Richmond, in the County of Surrey …
First edition, rare (British Library and Yale only) of a very attractive description in verse of a country estate in Richmond. The first pages offer a prospect of the garden with its flowers and shrubs, shaded walks and arbours, a bower with the escutcheon over the door of the late Sir William Humble, Bart. (d.1724, presumably a previous owner), statues and ornaments, a wilderness, orchards, and a summer house. Footnotes explain in prose some of these features –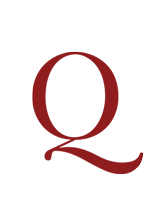 MILTON – 'LOFTY BUT IRREGULAR' DENNIS, John.
The Grounds of Criticism in Poetry, contain'd in some new Discoveries never made before, requisite for the Writing and Judging of Poems surely. Being a Preliminary to a larger Work design'd to be publish'd in Folio, and entituled, a Criticism upon our most celebrated English Poets deceas'd …
First edition. Published as a 'preliminary' to a proposed, but never completed, masterwork, The Grounds of Criticism in Poetry comprises a Preface, Proposal and 'Specimen', the latter being an essay substantially on Milton, 'one of the greatest and most daring Genius's that has appear'd in the World, and who has made his Country a glorious present of the most lofty, but most irregular Poem, that has been produc'd by the Mind of Man'.