COUNT UGLY'S MASKED BALL
BALL (The).
Stated in a Dialogue betwixt a Prude and a Coquet, last Masquerade Night, the 12th of May …
London: Printed for J. Roberts … 1724.
Folio, pp. [2], 8; a good copy, disbound.
£2250

Approximately:
US $2900
€2603
Added to your basket:
Stated in a Dialogue betwixt a Prude and a Coquet, last Masquerade Night, the 12th of May …
First edition, rare, of an amusing verse dialogue between two women preparing to attend one of the popular masquerade balls staged by the Swiss impresario John James Heidegger. Hilaria, a coquette, is effusive about the pleasures of the imminent party and she offers a tempting vision of the delights of the masquerade: 'so vast the crowds, so num'rous are the lights / … I Chat, – I Laugh, – I Dance, – with Coquet's Art, / Play over all my Tricks; – yet keep my heart.' Her friend Lucretia, a prude, is sceptical, though her warnings are somewhat undermined by the crude sexual puns in which she frames her advice:

The Fort of Chastity does shew some Strength,
Its Fossè too of goodly Depth and Length;
But then if Man produces one Great Gun,
The Fort's demolish'd, and our Sex undone.

The conversation ends with a comic twist: the prudish Lucretia, now converted by Hilaria, departs for the Ball to meet Philander (who, inconstant wretch, is sworn to Hilaria).

John James Heidegger played a notable role in the introduction of Italian opera to London. His masked balls were hugely popular among the upper classes at the beginning of the eighteenth century, in part because of their notoreity for licentious behavour, and tickets were sold for as much as a guinea and a half each. Success brought less welcome attention too, and Heidegger, who was also famed for his ugliness, was satirised in prints by Hogarth, in verse by Pope, and as 'Count Ugly' by Swift.

ESTC shows six copies: BL (2 copies), Manchester Central Library; Harvard, Texas, and Yale.

Foxon B 20, Ashley Library, IX, 80.
You may also be interested in...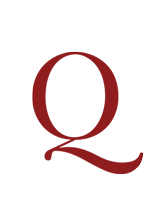 WORDSWORTH, William.
Poems, in two Volumes … Vol. I [-II] …
First edition. Much of Wordsworth's most memorable verse is first printed here, including 'She was a Phantom of Delight', 'Resolution and Independence', the sonnets 'Nuns fret not ...', 'It is a beauteous Evening, calm and free', 'Composed upon Westminster Bridge' ('Earth hath not anything to shew more fair'), 'The World is too much with us', and 'Milton! Thou should'st be living at this Hour', as well as 'My Heart leaps up', 'I wandered lonely as a Cloud' and the ode 'Intimations of Immortality'.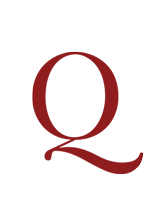 PRESENTED TO 'A JUST AND CLEAR-SIGHTED JUDGE OF ART' DENNIS, John.
The select Works … in two Volumes … London, Printed by John Darby … 1718. [With:]

–––––––––––––. Original Letters, familiar, moral and critical … in two Volumes … London: Printed for W. Mears … 1721.
First editions. Dennis, best known for his critical writings, was also a poet and a moderately successful author of plays, and all three genres are represented in his Select Works, including his tragedies Iphigenia and Appius and Virginia, and his influential essay The Grounds of Criticism in Poetry. A letter from Dennis to Thomas Parker, Lord High Chancellor and afterwards first Earl of Macclesfield, a notable patron of the arts and sciences, suggests that Select Works was a presentation copy: