COUNT UGLY'S MASKED BALL
BALL (The).
Stated in a Dialogue betwixt a Prude and a Coquet, last Masquerade Night, the 12th of May …
London: Printed for J. Roberts … 1724.
Folio, pp. [2], 8; a good copy, disbound.
£2250

Approximately:
US $2780
€2554
Added to your basket:
Stated in a Dialogue betwixt a Prude and a Coquet, last Masquerade Night, the 12th of May …
First edition, rare, of an amusing verse dialogue between two women preparing to attend one of the popular masquerade balls staged by the Swiss impresario John James Heidegger. Hilaria, a coquette, is effusive about the pleasures of the imminent party and she offers a tempting vision of the delights of the masquerade: 'so vast the crowds, so num'rous are the lights / … I Chat, – I Laugh, – I Dance, – with Coquet's Art, / Play over all my Tricks; – yet keep my heart.' Her friend Lucretia, a prude, is sceptical, though her warnings are somewhat undermined by the crude sexual puns in which she frames her advice:

The Fort of Chastity does shew some Strength,
Its Fossè too of goodly Depth and Length;
But then if Man produces one Great Gun,
The Fort's demolish'd, and our Sex undone.

The conversation ends with a comic twist: the prudish Lucretia, now converted by Hilaria, departs for the Ball to meet Philander (who, inconstant wretch, is sworn to Hilaria).

John James Heidegger played a notable role in the introduction of Italian opera to London. His masked balls were hugely popular among the upper classes at the beginning of the eighteenth century, in part because of their notoreity for licentious behavour, and tickets were sold for as much as a guinea and a half each. Success brought less welcome attention too, and Heidegger, who was also famed for his ugliness, was satirised in prints by Hogarth, in verse by Pope, and as 'Count Ugly' by Swift.

ESTC shows six copies: BL (2 copies), Manchester Central Library; Harvard, Texas, and Yale.

Foxon B 20, Ashley Library, IX, 80.
You may also be interested in...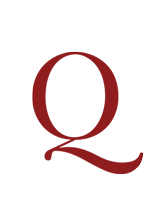 LAMB, Charles.
John Woodvil a Tragedy ... to which are added, Fragments of Burton, the Author of the Anatomy of Melancholy.
First edition. John Woodvil was Charles Lamb's first play (or dramatic poem), regarded by him at one time as his 'finest effort', a 'medley (as I intend it to be a medley) of laughter and tears, prose and verse, and in some places rhyme, songs, wit, pathos, humour, and, if possible, sublimity' (Lamb to Southey, 28 November 1798). He began it in August 1798 and considered it 'finish't' in May 1799, but continued to tinker with it for nearly three years. John Philip Kemble declined it for production at Drury Lane in 1800, and it was never acted.
WITHER, George.
Juvenilia. A Collection of those Poemes which were heretofore imprinted, and written by George Wither.
Second collected edition, very scarce, much expanded from the first edition of 1622, adding Wither's Motto and Faire Virtue or the Maid of Philarete.