RARE AIRS
[BALLARD, Robert.]
VII. livre d'airs de differents autheurs à deux parties.
Paris, Robert Ballard, 1664.
Small 8vo, ff. 35, [1], title within elaborate woodcut border, type-set music throughout, woodcut initials; second half of volume rather damp-stained at gutter (affecting text, but paper still strong), ownership inscription cut away from head of title; modern vellum.
£800

Approximately:
US $1120
€903
First edition; very rare. This is the seventh instalment in the remarkable series Livres d'airs de differents autheurs à deux parties which had been initiated by the music publisher Robert Ballard (III) in 1658 and which was to end, thirty-seven volumes later, in 1694.

The composers of the thirty-four airs for two voices contained in the present work are not named, but songs can be attributed with some certainty to Bénigne de Bacilly (one), Michel Lambert (one), Sébastien Le Camus (one) and Jean-Baptiste Lully (three). Possible composers of other songs are Jacques Champion de Chambonnières, Chevalier, Honoré d'Ambruis, Lambert, Le Camus, Lully, Louis de Mollier, Etienne Moulinié, and Perdigal (see Anne-Madeleine Goulet, Paroles de musique (1658–1694). Catalogue des 'Livres d'airs de différents auteurs' publiés chez Ballard, 2007, pp. 116–7). Two of the pieces here are prefaced by a brief lute introduction; no doubt it was intended that the lute should continue to accompany for the duration of the song.

Guillo, Ballard 1664-A; RISM Recueils p. 545, recording only three copies outside France (Bologna, Library of Congress and Newberry Library).
You may also be interested in...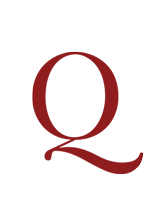 BLANCHET, Joseph.
L'art, ou les principes philosophiques du chant. IIe edition, corrigée et augmentée.
First edition. The designation 'IIe edition, corrigée et augmentée' on the title arises from the publication in 1755 of L'art du chant, dedié a Madame de Pompadour by Jean-Antoine Bérard, whom Blanchet accuses of incorporating his material. The two works certainly include many passages which are almost identical, notably the first and third chapters, 'La voix considérée par rapport au chant' and 'La formation de la voix'. Blanchet in turn seems to have based much of his work upon the physician and anatomist Antoine Ferrein's De la formation de la voix de l'homme (1741), although he refutes this imputation at the end of the 'avertissement' here.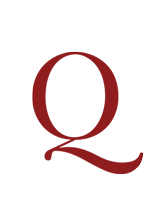 WILLIS, George Brandor.
View of Bayonne, taken from the sand hills on the left of the Adour, when occupied by the British forces on the 12 of March 1814, by Lieutenant George B. Willis, of the Royal Artillery. Dedicated with permission to the Rt. Hon. Earl Mulgrave, Master General of the Ordnance, &c. &c. &c. This print is intended to commemorate the illustrious return of Field Marshal the Duke of Wellington, and that proud period, when after a glorious career of victory, and the deliverance of Spain and Portugal by British valour and perseverance, the English standard was planted before the walls of Bayonne, and the legitimate sovereign of France recalled to add his seal to the general peace of Europe!
On his return from the Peninsular campaign, Wellington first took his seat in the House of Lords and was officially welcomed by the Queen at Buckingham House on 28 June, four days after the publication of this tribute by Edward Orme.