'A NEW DEPARTURE' (SCHUMPETER)
[BARBON, Nicholas].
A discourse of trade. By N. B, M. D.
London, Thomas Milbourn for the author, 1690.
Small 8vo, pp. [xii], 92; title-page and final leaf dust-soiled, the title-page a little creased in the gutter, with pencilled author attribution to the title-page, but a very good copy, originally stab-sewn, subsequently bound into a tract volume, now newly bound in calf-backed boards.
£32500

Approximately:
US $43345
€37124
First edition of the author's major work, in which Barbon foreshadows the 'real' analysis of saving, investment and interest of the Classical economists. 'There is no bridge between Locke and the monetary interest theories of today. Instead, there was a new departure, which was to be so successful that even now we find it difficult to be as surprised as we ought to be. There are, so far as I know, only the most elusive indications of it before 1690, when Barbon wrote the momentous statement: "Interest is commonly reckoned for Money … but this is a mistake; for the Interest is paid for Stock," it is "the Rent of Stock, and is the same as the Rent of Land; the First is the Rent of the Wrought or Artificial Stock; the Latter, of the Unwrought or Natural Stock." If the reader is ready to understand the history of interest theory during the nineteenth century, and some part of it even during the first four decades of the twentieth, it is absolutely necessary to realize fully what this means' (Schumpeter, p. 329f).

'The clear exposition of this doctrine places Barbon as an economist above both Petty and Locke, and it was not till sixty years later that Joseph Massie (1750) and Hume rediscovered the correct theory of interest … This work of Barbon's [also] contains the ablest refutation of the theory of the balance of trade previous to Hume and Adam Smith' (Palgrave).

Barbon also treats value and price ('on which his contribution was outstanding' – Hutchison), his modernity of thought borne out by his initial statement that 'the Value of all Wares arises from their Use; Things of no Use have no Value … they are good for nothing'. Later, in his chapter on the 'Use and Benefit of Trade', Barbon produces a remarkable prophecy of the British Empire; after a discussion of Dutch and French commercial prospects, he writes: 'But England seems the Properer Seat for such an Empire: It is an Island, therefore requires no Military Force to defend it … It hath many large Harbours fitting for a large Dominion: The Inhabitants are naturally Couragious … The Monarchy is both fitted for Trade and Empire. And were there an Act, for a General Naturalization, that all Foreigners purchasing Land in England, might Enjoy the Freedom of Englishmen, it might within much less Compass of Time, than any Government by Arms at Land, arrive to such a Dominion' (pp. 59–60).

Barbon (c.1640–1698, son of the Cromwellian MP Praisegod 'Barebones'), economist, financier, property developer, and sometime physician, was one of the greatest entrepreneurs of Restoration London, being instrumental in its rebuilding after the Great Fire of 1666, and the originator of the first fire insurance office in London (1681). He was MP for Bramber in 1690 and 1695, and in 1696 founded a land bank united with that of Briscoe.

His other two key works of economics are An Apology for the Builder; or a discourse shewing the cause and effects of the increase of building (1685), in which he discusses the origin and the theory of rent, and A Discourse concerning Coining the New Money lighter. In Answer to Mr Lock's Considerations about raising the Value of Money (1696), a fundamental refutation of Locke's view on re-coinage which also contains an anticipation of the 'currency principle', as expounded by Ricardo, by 115 years.

The work is extremely scarce. Only one copy is listed in book auctions records (ex. Birmingham Law Society, title-page slightly cropped, with stamp to one text leaf, £13,000 hammer in 2001), and there was no copy in the Kenneth Knight sale of 1979; Sraffa had two copies, one of which he bought from Dawson's in 1963.

Goldsmiths' 2803; Hollander 308; Kress 1720; Massie 1183; Matsuda 2500; Wing B 707; for a detailed explanation of the Discourse's content, see Palgrave I, 119f.
You may also be interested in...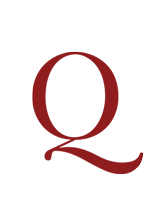 ONE OF THE GREAT RARITIES OF ECONOMIC LITERATUREWITH A TEN-LINE PRESENTATION INSCRIPTION WHEELER, John.
A Treatise of Commerce, wherin are shewed the commodies [sic] arising by a wel ordered, and ruled trade, such as that of the societie of merchantes adventurers is proved to bee, written principallie for the better information of those who doubt of the necessarienes of the said societie in the state of the realme of Englande. Middelburg, Richard Schilders, 1601.
Very rare first edition. With a long authorial presentation inscription on the initial blank to a fellow Merchant Adventurer: