BARET de Rouvray, René.
La marechallerie françoise, où le traitté de la connoissance des chevaux, du jugement et remede de leur maladie.
Paris, Sebastien Piquet, 1654.
4to, pp. [8], 105, [2], [1 (blank)]; large armorial copper-engraving to a2v, full-page copper-engraving by Isaac Briot in text, copper-engraved head-piece to dedication, woodcut head-piece and initials, without the 1651 engraved frontispiece called for by Menessier; damp-stain from top-edge, foxing in places, short cut to gutter A2-4 (not affecting text); stab-sewn and secured in a contemporary limp-vellum casing by two vellum thongs; lower thong split at front hinge with short tear to casing, a few small marks; upper pastedown inscribed 'J.J.P. M.C. 1723', later eighteenth-century inscription of François Marie Arnold to pastedown and printed booklabel of 'Arnold zum Löwen' to upper cover.
£1200

Approximately:
US $1552
€1323
Added to your basket:
La marechallerie françoise, où le traitté de la connoissance des chevaux, du jugement et remede de leur maladie.
Third edition, expanded, of a very rare treatise, first published in 1623 and discussing the selection of a horse and its subsequent care, including several suggested remedies for each equine malady.

'Published slightly before Jacques de Solleysel's important work, Baret de Rouvray's book holds a place of its own because it is one of the best books on the subject before the great French authors of the second half of the seventeenth century began publishing their works. Baret's work is an important witness of the standards of horsemanship and horse medicine of the period between Antiquity and the Middle Ages on the one hand, and the more modern standards espoused by the authors of the following generations on the other.' (Dejager, p. 378).

According to Mennessier, the present copy is a reissue of the 1645 edition, under a new title and with a cancel title-page. Only two institutional copies could be found worldwide (Science Museum and Sandomierz). Other editions are equally scarce.

Mennessier I, p. 71; Dingley 30; cf. Dejager 178 and pp. 378-381.
You may also be interested in...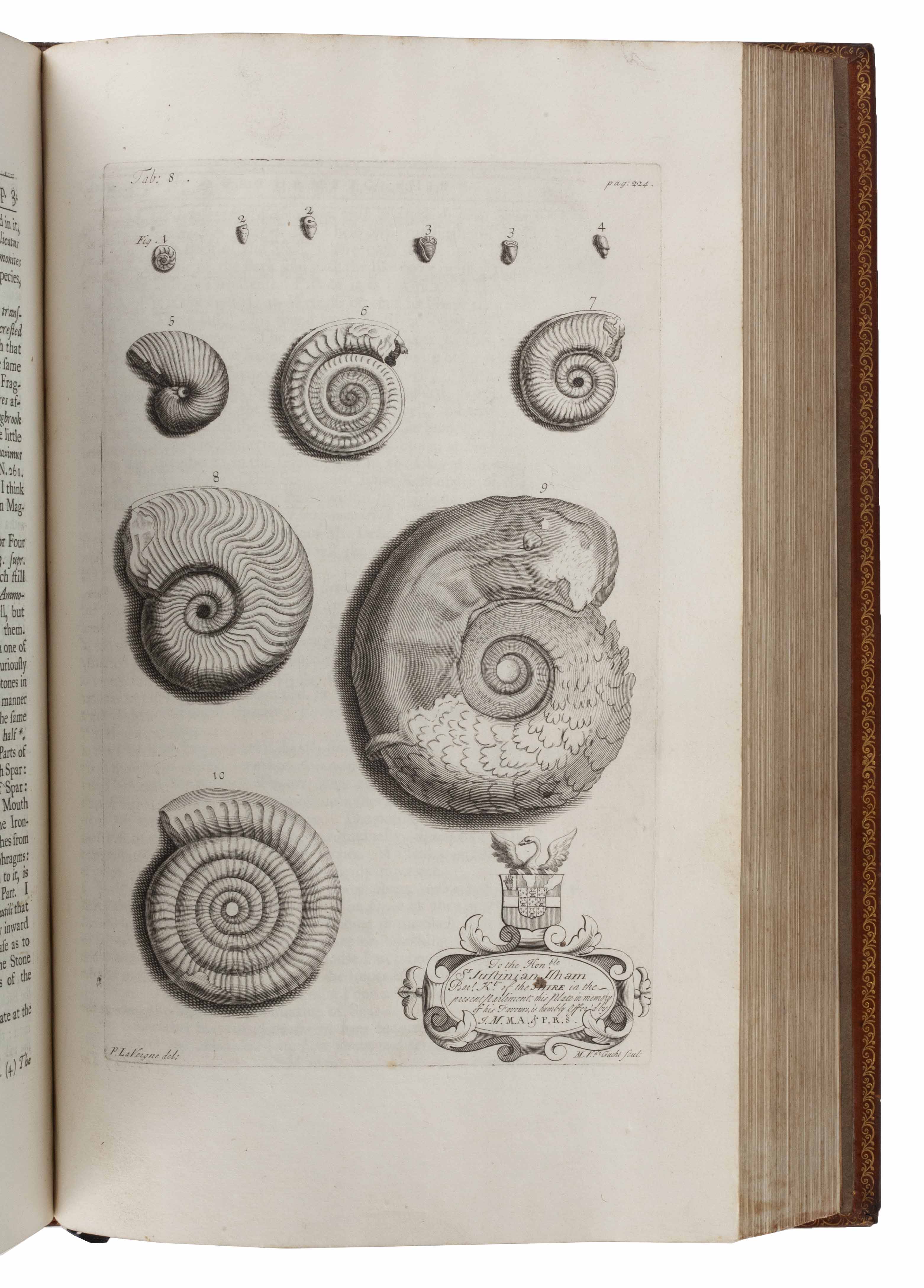 MORTON, John.
The natural History of Northampton-Shire, with some Account of the Antiquities, to which is annex'd a Transcript of Doomsday-Book, so far as it relates to that County.
First edition of Morton's systematic natural history of Northamptonshire. Compiled over the course of a decade, Morton's Natural History provides a careful account of the natural history, minerals, fossils, and geography of the county, accompanied by fourteen large copper-engravings. Though he limited his research strictly to Northamptonshire, Morton built on correspondence with Ray, Sloane, Nicolson, and others, subsequently gave nearly one thousand of his specimens to Sloane.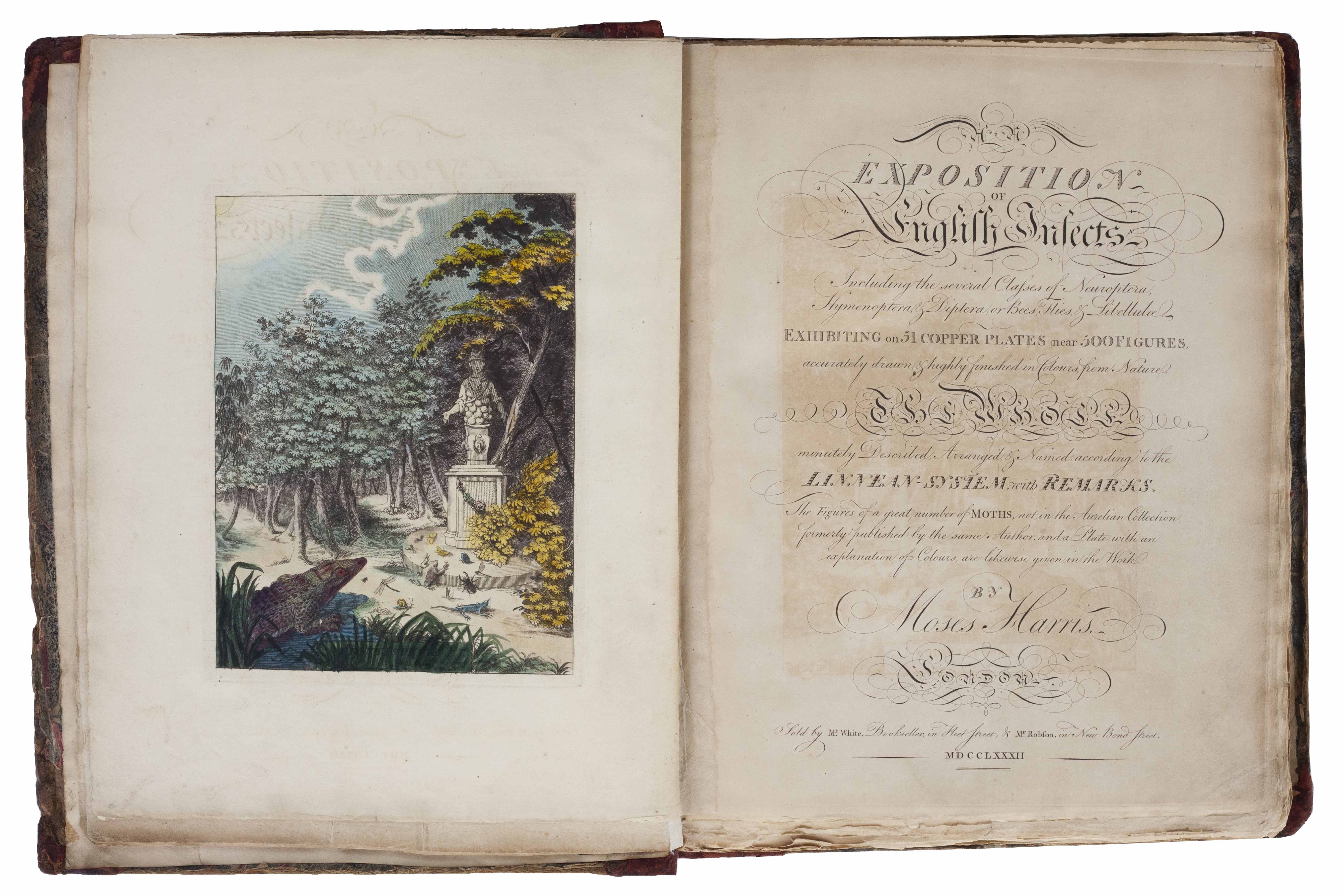 HARRIS, Moses.
An Exposition of English Insects, including the several Classes of Neuroptera, Hymenoptera, & Diptera, or Bees, Flies, & Libellulae, exhibiting on 51 Copper Plates near 500 Figures, accurately drawn, & highly finished in Colours, from Nature, the whole minutely described, arranged, & named according to the Linnean System, with Remarks; the Figures of a great Number of Moths, not in the Aurelian Collection, formerly published by the same Author, and a Plate with an Explanation of Colours, are likewise given in the Work.
Second edition of Harris's 'principal scientific work' (ODNB), incorporating his important treatise establishing the classification of insects by wing venation. 'I have kept so far as this method was agreeable to, and did not interfere with the plan, which I have adopted, of a strict adherence to a Natural System, separating the classes by such nice though strong distinctions, that the observer at first sight of an insect (if it be of the Diptera or Hymenoptera) shall be capable of not only knowing the class it refers to, but at the same time to what order and section of that class, and this by the wings only' (preface).