BARETTI, Joseph.
A journey from London to Genoa, through England, Portugal, Spain, and France . . . The third edition.
London, T. Davies and L. Davis, 1770.
Four volumes, 8vo, pp. vii, 306; [ii], 320; [ii], 319; [ii], 311, [13]; a very good copy in contemporary calf; slightly rubbed, short crack in lower joint of vol. I, head or foot of some spines very slightly chipped; armorial bookplates of Sir Henry Wilson; from the library of Ian Robertson (1928–2020).
£375

Approximately:
US $500
€443
Added to your basket:
A journey from London to Genoa, through England, Portugal, Spain, and France . . . The third edition.
First published in English earlier the same year in both quarto (two volumes) and octavo (four volumes) formats. First published in Italian in 1762–3 following a journey made in 1760, Baretti rewrote the book in English, considerably expanding it, after a second journey made in 1768–9. The result is 'Baretti's longest and best sustained work in English, and upon it rests his chief claim to a place of honour in English literature' (Robertson, Los curiosos impertinentes, 1992, p. 28).

ESTC T83927. See Palau 24161.
You may also be interested in...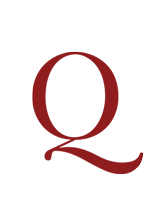 MOORE, James.
A narrative of the campaign of the British army in Spain, commanded by His Excellency Lieut.-General Sir John Moore, K.B. etc. etc. etc. Authenticated by official papers and original letters . . . The second edition, corrected.
James Moore's highly successful biography of his elder brother Sir John Moore (1761–1809), who died at the battle of Corunna in 1809; first published earlier the same year.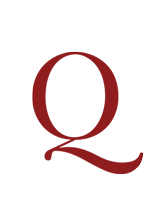 CHAPMAN, Abel, and Walter J. BUCK.
Wild Spain (España agreste). Records of sport with rifle, rod, and gun, natural history and exploration . . . With 174 illustrations, mostly by the authors.
First edition. 'An excellent book on sport in Spain' (Schwerdt). 'In "Wild Spain" we endeavour to describe a little-known land from a point of view hitherto almost unoccupied – that of the sportsman-naturalist . . . . During more than twenty years the authors have undertaken sporting expeditions into various parts of Spain – chiefly in Andalucia, but including, at one time or another, nearly all the western provinces from the Mediterranean to Biscay. A love of wild sport has been, perhaps, the leading motive; but the study of natural history has hardly been of secondary importance. In pursuit of these twin objects we have spared neither time nor trouble, spending weeks – sometimes months – at a time, in the sierras and wildernesses of Spain, bivouacing wherever night overtook us, or the chances of sport might dictate, and camping-out on the glorious snow-clad cordilleras' (preface).