BARKER, David and Mary GINSBERG.
Lu Xun's Legacy. Printmaking in Modern China: an exhibition of prints from the Muban Educational Trust.
London, 2020. 
4to (25 x 23 cm), pp. 182; colour and b/w illustrations throughout; wrappers.
Added to your basket:
Lu Xun's Legacy. Printmaking in Modern China: an exhibition of prints from the Muban Educational Trust.
A catalogue produced to accompany a travelling exhibition to be held in Edinburgh, Durham and London, which illustrates and describes 132 colour and black-and-white Chinese woodblock prints dating from the 1930s to the present day.
The author Lu Xun (1881-1936) revitalized the tradition of woodblock printing in China in the 1930s and this exhibition traces its development and progression from then on. Whilst there are many fine early prints, this catalogue is testament to the extraordinary talent of the younger generation of artists from the 1980s onwards. Accompanied by Introductory essays, this is a very worthwhile and enjoyable contribution to the history of printmaking in China.
You may also be interested in...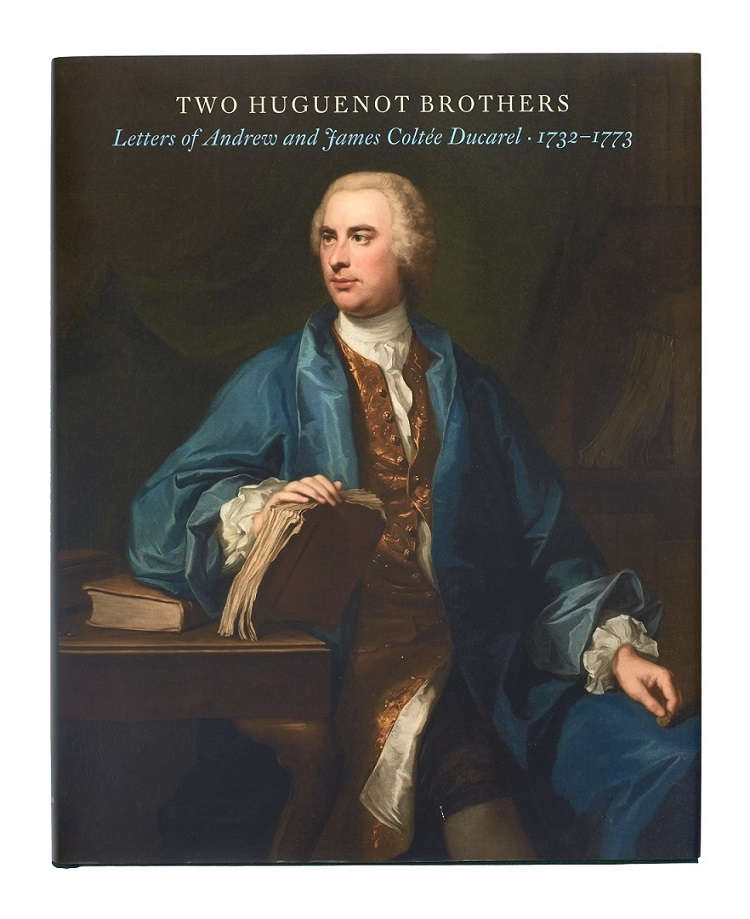 DUCAREL, Andrew & James Coltée, and Gerard DE LISLE & Robin MYERS, eds.
Two Huguenot Brothers: Letters of Andrew and James Coltée Ducarel 1732-1773.
James Coltée Ducarel's letters sent from France to his elder brother Andrew in London are a hitherto unknown resource for the study of the Enlightenment and the French Huguenots in the mid-eighteenth century.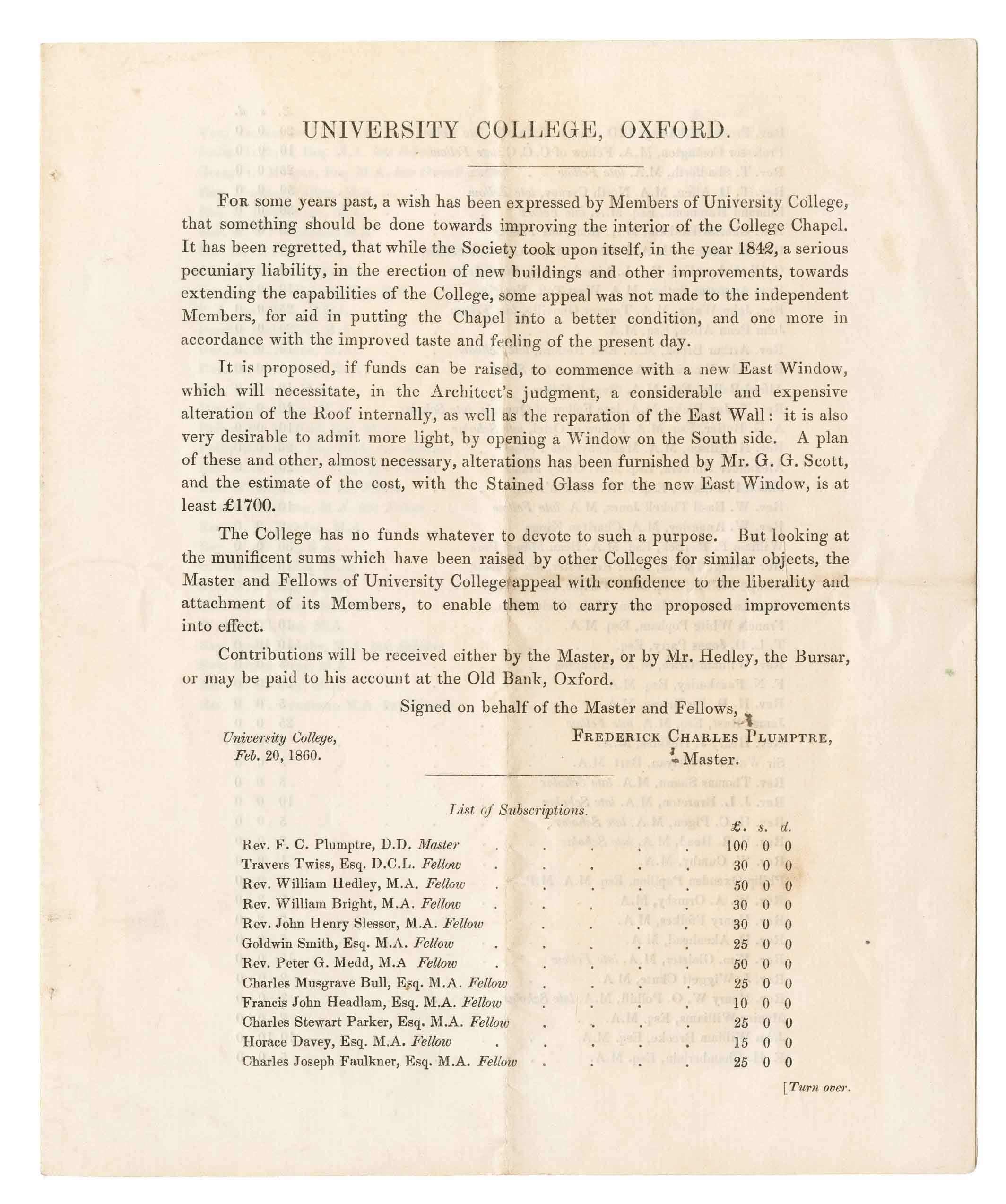 SUBSCRIPTION FOR IMPROVEMENTS BY GEORGE GILBERT SCOTT [UNIVERSITY COLLEGE, OXFORD.]
Subscription list for repairs to the College Chapel.
A printed appeal from University College, signed by the Master Frederick Charles Plumptre (1796-1870), for funds to improve the interior of the Chapel, with an admission that 'the College has no funds whatever to devote to such a purpose'. The list of subscribers contains some ninety names.
The improvements will include 'a new East Window, which will necessitate, in the Architect's judgment, a considerable and expensive alteration of the Roof internally, as well as the reparation of the East Wall: it is also very desirable to admit more light, by opening a Window on the South side. A plan of these and other, almost necessary, alterations has been furnished by Mr. G. G. Scott, and the estimate of the cost, with the Stained Glass for the new East Window, is at least £1700'. Sir George Gilbert Scott (1811-1878) had just designed the Library at University; his alterations to the Chapel still survive. A photograph by Fox Talbot, taken in 1843, shows the Chapel's exterior with the original seventeenth-century window and its unusual tracery.