TO JOHN EVELYN
BARLOW, Thomas.
A Letter concerning Invocation of Saints, and Adoration of the Cross, writ ten Years since, to John Evelyn of Depthford, Esq; …
London, Printed by John Macock for John Martyn … 1679
Small 4to., pp. 39, [1]; a fine copy in recent quarter calf and marbled boards.
£650

Approximately:
US $909
€737
First edition. Evelyn had asked his old friend Thomas Barlow if a certain passage in a sermon of St. Cyril before the Council of Ephesus as reported in Binnius 'might not be a good Argument for the Popish Invocation of Saints'. Barlow has no trouble in dismissing the suggestion: 'the Passage in Cyril … is only a Rhetorical Apostrophe', 'all Prayers not made in faith, without doubting, are vain, and (as to obtaining any thing) ineffectual', and 'such are the Popish Invocations of Saints'. Bishop Stillingfleet, whom Evelyn had also approached, made the same answer.

Barlow, who is mentioned many times in Evelyn's Diary, was Bodley's Librarian in the Interregnum and a very busy Provost of Queen's College, Oxford, at the time of this Letter (28 September 1669). 'It is now towards twelve a clock, and I more than half asleep (as you may guess by this rude scribble)'. In 1675 he was consecrated Bishop of Lincoln.

Wing B 834; Keynes, Evelyn, 179.
You may also be interested in...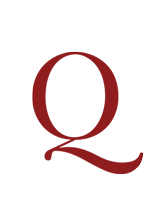 AUBREY, John.
Miscellanies, viz. I. Day-Fatality. II. Local-Fatality. III. Ostenta. IV. Omens. V. Dreams. VI. Apparitions. VII. Voices. VIII. Impulses. IX. Knockings. X. Blows Invisible. XI. Prophesies. XII. Marvels. XIII. Magick. XIV. Transportation in the Air. XV. Visions in a Beril, or Glass. XVI. Converse with Angels and Spirits. XVII. Corps-Candles in Wales. XVIII. Oracles. XIX. Exstasie. XX. Glances of Love / Envy. XXI. Second-Sighted Persons …
First edition of Aubrey's entertaining collection of folk history, superstitions, and gossip, the only book he completed. The topics he tackles in this work of 'hermetick philosophy' include 'omens and prophecies, dreams and apparitions, day fatality and second sight, all of which he was concerned to explore and explain, verify or discredit' (Oxford DNB). It is a work rich in curious information: there are charms to cure agues or the bite of a mad dog, spells to summon a vision of your future spouse on St Agnes' Eve, and advice on the interpretation of dreams.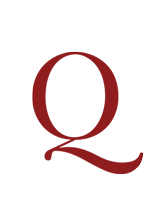 PROMOTING AGRICULTURE IN THE COLONIES SOCIETY FOR THE ENCOURAGEMENT OF ARTS, MANUFACTURES, AND COMMERCE.
Premiums by the Society, established at London, for the Encouragement of Arts, Manufactures, and Commerce.
First edition of the 1759 list of premiums. The Society for the Encouragement of Arts, Manufactures and Commerce, now known as the Royal Society of Arts, was founded in 1754 by William Shipley, a drawing master living in Northampton, to awarded 'premiums' (cash prizes) to support improvements in the liberal arts and sciences. A key stipulation was that these should be freely available to all and not protected by patent. The Society held its first meeting in Rawthmell's Coffee House, Covent Garden in1755, and later that year awarded its first premiums, and from 1756 also awarded medals.