THE STATISTICS OF DEBAUCHERY
[BARNAUD, Nicolas].
Le Cabinet du Roy de France, dans lequel il y a trois perles precieuses d'inestimable valeur: par le moyen desquelles sa Majesté s'en va le premier monarque du monde, & ses sujets du tout soulagez.
[No place or printer], 1581.
8vo, pp. [xvi], 647, [11], [2, blank]; lightly browned or spotted in places, the final 6 leaves with small wormholes at inner margins; a very good copy in contemporary vellum with yapp edges; from the library of the Princes of Liechtenstein, with armorial bookplate on front paste-down.
£850

Approximately:
US $1070
€948
Added to your basket:
Le Cabinet du Roy de France, dans lequel il y a trois perles precieuses d'inestimable valeur: par le moyen desquelles sa Majesté s'en va le premier monarque du monde, & ses sujets du tout soulagez.
First edition, first issue, of this harsh criticism of the debauched church and rotten nobility and the resulting bad finances of France, anonymously published by a well-travelled Protestant physician, and writer on alchemy who was to become an associate of the reformer Fausto Paolo Sozzini, better known as Socinus, the founder of the reformist school influential in Poland. Barnaud was accused of atheism and excommunicated in 1604. He is one of the real historical figures, on which the Doctor Faustus legend is based.

This 'violent pamphlet against the clergy (translated from Dictionnaire de biographie française) is divided into three books, symbolized by pearls, as mentioned in the title. In the first book Barnaud gives an account and precise numbers of sodomites, illegitimate children, prostitutes etc associated with the clergy, specified by towns and religious orders. He further lists the amount of wine consumed, delves on the numbers of servants and how many prostitutes, male and female, they include, and paints a devastating picture of the Catholic church. One chapter is a historical comparison of the state of affairs during Caligula's reign and the present state, whereby 16th century France is clearly leading in terms of debauchery. He claims that there are more than ten thousand atheists and Epicureans in the French church. In the second book he applies the same statistics of debauchery to the court and the nobility. The third book sums up the devastating economic effect of the rotten state. 'The work was suppressed and rigorously destroyed as soon as it appeared, because it revealed several secrets concerning the King and the state' (translated from Gay-Lemonnier).

Adams B 219; Barbier I, col. 470; Einaudi 296; Gay-Lemonnier, Bibliographie des Ouvrages relatifs à l'amour, aux femmes et au marriage, I, col. 441; Goldsmiths' 213; INED 226; Kress 213; STC French, p. 88.
You may also be interested in...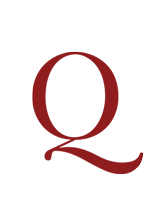 WOOLER, Thomas.
An appeal to the citizens of London against the alledged lawful mode of packing special juries.
First edition of this attack on the practice of packing special juries, especially for libel trials, by the satirist and legal writer Thomas Wooler, drawing many of the arguments employed by Bentham in The elements of the art of packing, a copy of which, according to Bentham's letters, he had lent Wooler, who was to publish extracts of Bentham's writings in his periodical The Black Dwarf.

Wooler had earlier that year defended himself against two libel prosecutions, and was struck by the make-up of the jury. In theory, special jurors were required to be from wealthier (and, one hopes, more educated) backgrounds, but it had been the case for years (since at least 1777, when Horne Tooke's libel trial took place) that they had been substantially composed of tradesmen, who were more prone to seeing the useful stipend as an instruction from the prosecution.
[FRANCE and ITALY.]
A collection of manuscript and printed material pertaining to French territorial ambitions in Italy.
A collection of memoranda concerning French ambitions in the Italian peninsula during the sixteenth and early seventeenth centuries.