THE STATISTICS OF DEBAUCHERY
[BARNAUD, Nicolas].
Le Cabinet du Roy de France, dans lequel il y a trois perles precieuses d'inestimable valeur: par le moyen desquelles sa Majesté s'en va le premier monarque du monde, & ses sujets du tout soulagez.
[No place or printer], 1581.
8vo, pp. [xvi], 647, [11], [2, blank]; lightly browned or spotted in places, the final 6 leaves with small wormholes at inner margins; a very good copy in contemporary vellum with yapp edges; from the library of the Princes of Liechtenstein, with armorial bookplate on front paste-down.
£850

Approximately:
US $1082
€970
Added to your basket:
Le Cabinet du Roy de France, dans lequel il y a trois perles precieuses d'inestimable valeur: par le moyen desquelles sa Majesté s'en va le premier monarque du monde, & ses sujets du tout soulagez.
First edition, first issue, of this harsh criticism of the debauched church and rotten nobility and the resulting bad finances of France, anonymously published by a well-travelled Protestant physician, and writer on alchemy who was to become an associate of the reformer Fausto Paolo Sozzini, better known as Socinus, the founder of the reformist school influential in Poland. Barnaud was accused of atheism and excommunicated in 1604. He is one of the real historical figures, on which the Doctor Faustus legend is based.

This 'violent pamphlet against the clergy (translated from Dictionnaire de biographie française) is divided into three books, symbolized by pearls, as mentioned in the title. In the first book Barnaud gives an account and precise numbers of sodomites, illegitimate children, prostitutes etc associated with the clergy, specified by towns and religious orders. He further lists the amount of wine consumed, delves on the numbers of servants and how many prostitutes, male and female, they include, and paints a devastating picture of the Catholic church. One chapter is a historical comparison of the state of affairs during Caligula's reign and the present state, whereby 16th century France is clearly leading in terms of debauchery. He claims that there are more than ten thousand atheists and Epicureans in the French church. In the second book he applies the same statistics of debauchery to the court and the nobility. The third book sums up the devastating economic effect of the rotten state. 'The work was suppressed and rigorously destroyed as soon as it appeared, because it revealed several secrets concerning the King and the state' (translated from Gay-Lemonnier).

Adams B 219; Barbier I, col. 470; Einaudi 296; Gay-Lemonnier, Bibliographie des Ouvrages relatifs à l'amour, aux femmes et au marriage, I, col. 441; Goldsmiths' 213; INED 226; Kress 213; STC French, p. 88.
You may also be interested in...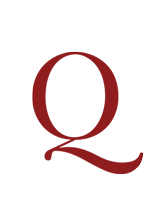 LA ROCHEFOUCAULD, François, Duc de.
The Memoirs of the Duke de La Rochefoucault. Containing the private Intrigues for obtaining the Regency after the Death of Louis the Thirteenth, King of France, the Wars of Paris, and Guienne, the Imprisonment of the Princes. Cardinal Mazarin's Letter to Monsieur de Brienne. Articles agreed upon by His Royal Highness and Monsieur le Prince, for the Expulsion of Cardinal Mazarin. An Apologie for the Duke de Beaufort. Memoirs of Monsieur de la Chastre.
First edition in English, translated from Mémoires de M. D.L.R. sur les brigues à la mort de Louys XIII (1662). At court in his earlier years La Rochefoucauld (1613-1680) took an active part in the cabals and rivalries that surrounded Richelieu and Louis XIII, and subsequently in the Fronde rebellion against Mazarin. His political activities came to an end after he was wounded in the fighting in Paris in 1652. Living in retirement he began to write his Mémoires, not so much an autobiography as an account of the court intrigues and a portrait of his fellow aristocrats. Mémoires circulated privately among his friends until its unauthorized printing in 1662 brought the author both fame and trouble.
ROBINSONADE [DUCRAY-DUMINIL, François Guillaume].
Ambrose and Eleanor; or, the Adventures of two Children deserted on an uninhabited Island. Translated from the French. With Alterations, adapting it to the Perusal of Youth, for whose Amusement and Instruction it is designed. By [Lucy Peacock] the Author of the Adventures of the six Princesses of Babylon, Juvenile Magazine, Visit for a Week, &c. Second Edition.
Second English edition (first 1796), a translation of Lolotte et Fanfan (1788). Lucy Peacock kept a shop on Oxford Street which stocked her own and other juvenile tales. Lolotte et Fanfan (1788) evidently appealed for its didactic potential, but required significant editing: 'many characters and scenes woven into the original, could neither afford pleasure nor advantage to a juvenile reader'.