MURDER IN THE SERAGLIO
BARON, Robert.
Mirza. A Tragedie, really acted in Persia, in the last Age. Illustrated with historicall Annotations.
London: Printed for Humphrey Moseley … [1655?].
8vo., pp. [16], 264; some pen trials to title page, damp-staining to upper left corner throughout; otherwise a good copy in nineteenth-century half red morocco and marbled boards; marbled endpapers.
£850

Approximately:
US $1043
€967
Added to your basket:
Mirza. A Tragedie, really acted in Persia, in the last Age. Illustrated with historicall Annotations.
First edition of Baron's last literary endeavour, a violent revenge tragedy influenced by Jonson's Catiline, mostly in verse, packed with political intrigue, murders 'and Seraglio's too', all fitting subjects for its exotic setting. Not intended for performance, which been impossible during the Commonwealth, it was meant instead to be 'read and carefully digested' and is, 'by the standards of its day, an exceptionally long and elaborate play' (Birchwood, Staging Islam in England).

Mirza is a virtuous prince whose father, the murderous King Abbas, attempts to assassinate him but relents just as Mirza is being throttled. Alive, but in the palace dungeons, Mirza plots his revenge. Discovering that his daughter, Fatima, is now the favourite of her grandfather Abbas's immense seraglio, Mirza calls her to his cell and strangles her. After Mirza takes his own life, the grieving Abbas relents of his wickedness before dying.

Besides its colourfully incestuous and bloodthirsty plot, Mirza is notable for the author's claims to historical authenticity: it is a tragedy 'really acted in Persia' – its source being the letters written from Persia by the diplomat Dodmore Cotton, also the source for John Denham's similar tragedy, The Sophy (1641). The historical 'truth' of the play is supported by over two hundred pages of annotations, by which Baron offers the 'Key to Every Lock'.

'It has been stated that, on account of the dedication [in verse, addressed to 'His Majestie', i.e. Charles I], this piece must have been published before 1649, but as it was not entered in the Stationers' Register until 1655, and as the Thomason copy is dated 5th May [1655], that is doubtless the date of publication' (Pforzheimer).

Pforzheimer 43; Birchwood, p. 74; Greg, II, 744.
You may also be interested in...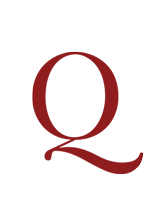 BERDINI, Vincenzo.
Historia dell'antica, e moderna Palestina. Descritta in tre parti . . . Nella quale si hà particolare descrittione de' luoghe più singolari del sito, qualità di essi, governo, costume, guerre, rivolutioni, & altri successi notabili.
First edition; scarce. The Minorite friar Vincenzo Berdini was named Commissioner General of the Holy Land by Paul V in 1615. It is not known how long he spent in the Near East, but it was apparently long enough for him to visit and carefully study the principal holy sites ('di vedere, ed'intender bene la verità de i luoghi santi della Palestina', p. [v]). This extensive work, the fruit both of his travels and of professedly wide reading, is divided into three parts: the first is concerned with Palestine in relation to the Old Testament, the second is an analysis of the places mentioned in the Gospels, and in the third are described the various Christian communities then present in the Near East (Greeks, Latins, Georgians, Maronites, Armenians, and so on) as well as the prayers, hymns and rites used in the principal churches and by pilgrims.
TRICK RIDING ASTLEY, Philip.
Astley's System of equestrian Education, exhibiting the Beauties and Defects of the Horse, with serious and important Observations on his general Excellence, preserving him in Health, Grooming, &c.
Fifth edition of a work on horse-training by the 'father of the modern circus' (Chambers). Noted during military service in the Seven Years' War not only for his daring in battle but also for his skills as a rider and breaker of horses, Philip Astley (1742-1814) established on his return to London a riding school on the south bank of the Thames opposite Westminster, where his displays of trick-riding, punctuated by comic interludes, drew much attention: 'Styling himself the English Hussar, he promised such feats as straddling two cantering and jumping horses, doing headstands on a pint pot on the saddle … Mrs Astley would perform several of the turns … developing her own specialism in mounted apiculture' (ODNB). His yard soon developed into an amphitheatre, and winter tours around Britain and Europe led to the establishment of theatres under his name in Dublin and Paris.