MURDER IN THE SERAGLIO
BARON, Robert.
Mirza. A Tragedie, really acted in Persia, in the last Age. Illustrated with historicall Annotations.
London: Printed for Humphrey Moseley … [1655?].
8vo., pp. [16], 264; some pen trials to title page, damp-staining to upper left corner throughout; otherwise a good copy in nineteenth-century half red morocco and marbled boards; marbled endpapers.
£850

Approximately:
US $1115
€950
First edition of Baron's last literary endeavour, a violent revenge tragedy influenced by Jonson's Catiline, mostly in verse, packed with political intrigue, murders 'and Seraglio's too', all fitting subjects for its exotic setting. Not intended for performance, which been impossible during the Commonwealth, it was meant instead to be 'read and carefully digested' and is, 'by the standards of its day, an exceptionally long and elaborate play' (Birchwood, Staging Islam in England).

Mirza is a virtuous prince whose father, the murderous King Abbas, attempts to assassinate him but relents just as Mirza is being throttled. Alive, but in the palace dungeons, Mirza plots his revenge. Discovering that his daughter, Fatima, is now the favourite of her grandfather Abbas's immense seraglio, Mirza calls her to his cell and strangles her. After Mirza takes his own life, the grieving Abbas relents of his wickedness before dying.

Besides its colourfully incestuous and bloodthirsty plot, Mirza is notable for the author's claims to historical authenticity: it is a tragedy 'really acted in Persia' – its source being the letters written from Persia by the diplomat Dodmore Cotton, also the source for John Denham's similar tragedy, The Sophy (1641). The historical 'truth' of the play is supported by over two hundred pages of annotations, by which Baron offers the 'Key to Every Lock'.

'It has been stated that, on account of the dedication [in verse, addressed to 'His Majestie', i.e. Charles I], this piece must have been published before 1649, but as it was not entered in the Stationers' Register until 1655, and as the Thomason copy is dated 5th May [1655], that is doubtless the date of publication' (Pforzheimer).

Pforzheimer 43; Birchwood, p. 74; Greg, II, 744.
You may also be interested in...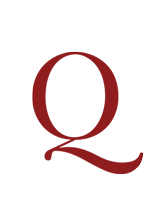 ITALIAN TEXTBOOK BY A LIBRETTO TRANSLATOR BOTTARELLI, Ferdinando.
Exercises upon the different Parts of Italian Speech; with References to Veneroni's Grammar. To which is subjoined an Abridgement of the Roman History, intended at at [sic] once to make the Learner acquainted with History, and the Idiom of the Italian Language …
First edition, very scarce, of a popular Italian tutor for English students, designed to teach grammar and idiomatic phrases through the use of exemplars. Increasingly difficult English phrases are laid out with the uninflected Italian stems below: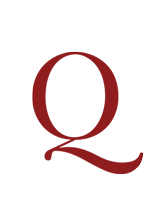 JOURNEY TO EMMAUS (A).
A sacred Dialogue ...
First edition, dedicated to Frederick, Prince of Wales, as Chancellor of Trinity College. This is the story from the Gospel of Luke that tells how, after the Resurrection, Jesus appeared two of his followers who were walking from Jerusalem to Emmaus. It takes the form of a dialogue between Cleopas and Matthias, lamenting ('Like Sheep when scatter'd o'er some dreary plain, / Their folds laid desolate, their Shepherd slain, / To the wide World poor helpless We are left, / Of Friends, of all that's dear bereft ...'). They encounter Emanuel, who asks 'Why walk ye thus disconsolate', but they do not recognise Him. ('O fools, O Slow of heart to understand'). Nonetheless they beg him to eat with them: 'Emanuel thus by kind Entreaties prest / The cottage enters: When their mighty Guest, / Yet unreveal'd, they at their humble Board / Had plac'd, in breaking Bread they knew their Lord; / And as they kneel'd, all trembling with Delight, / Worship to pay, He vanish'd from their Sight'.