A FRENCH ACCOUNT OF THE FIRST CARLIST WAR BY AN OFFICER WHO SERVED WITH THE CARLIST FORCES
BARRÉS DU MOLARD, Alphonse, vicomte.
Mémoires sur la guerre de la Navarre et des provinces basques, depuis son origine en 1833, jusqu'au traité de Bergara en 1839, accompagnés du portrait de Maroto.
Paris: Imprimerie de Louis Perrin for Dentu, 1842.
8vo (222 x 135mm), pp. x, 436; one folding engraved map, one folding letterpress table, and one engraved portrait of Maroto, type ornament tail pieces; very occasional faint foxing or marking; modern black quarter morocco over brown marbled boards, spine gilt, marbled endpapers, black silk marker, original printed wrappers bound in; a very good, crisp copy retaining the original wrappers and the half-title; provenance: late nineteenth-century ink inscription on upper original wrapper.
£400

Approximately:
US $524
€447
First edition. A history of the first Carlist War written by a French officer who served in the Carlist army throughout the conflict, this work provides an interesting description of life in the Carlist army, as well as details of the military campaign and its leaders, Zumalacarregui and Cabrera.

The immediate subject of the war was the contested succession to the throne in Spain, and indeed the future of the Spanish monarchy. Ferdinand VII had left the throne to his very young daughter, Isabella II, thus preventing his nephew, Carlos, from acceding to a throne that he had long expected to inherit. The result was civil war. Perhaps surprisingly, both the French and British governments supported Isabella II and not Carlos. 'Yet the Carlist War had deeper roots than were at first apparent to foreign observers. Not only in the Basque provinces, but in Spain as a whole, it was a struggle between those who clung to old traditions and those who wanted to jettison the old Spain and create a new liberal state. Carlism represented an agrarian, clerical, separatist and feudal movement, eagerly supported in rural areas where familiar ways of life were threatened by economic change; ranged against them were the urban, anti-clerical, centralising and commercial liberals, with whom the Queen Regent had to form an uneasy alliance for the prosecution of the war. Don Carlos's claim to the throne was the starting-point of the long conflict between traditionalism and liberalism in Spain' (Holt, The Carlist Wars in Spain, p. 45).

A note on the verso of the half-title explains that the work was sold for the benefit of the soldiers of Carlos' army who had taken refuge in France.

Palau 24744.
You may also be interested in...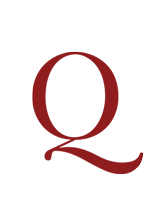 MEURSIUS, Joannes.
Rerum Belgicarum libri quatuor. In quibus Ferdinandi Albani sexennium, belli Belgici principium. Additur quintus, seorsim anteà excusus, in quo induciarum historia; & eiusdem belli finis.
First edition. The first four books narrate the repressive governorship of the duke of Alva (1567–73), who was sent to the Netherlands to secure Spanish rule after the collapse of the rebellion of 1566–67. An earlier version of the fifth book, which ends with the truce agreed in 1609 between Spain and the United Provinces, had appeared as Rerum Belgicarum liber unus in 1612, but was withdrawn in the face of vehement criticism. The author, a classical scholar and close friend of Grotius, was appointed historiographer to the States General in 1611 and was tutor to Oldenbarnevelt's sons.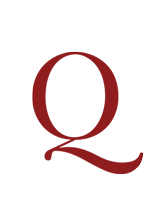 THICKNESSE, Philip.
A Year's Journey through France and Part of Spain.
First Irish edition; an edition was published in Bath in the same year. 'Disappointed in the expectation of falling heir to some property, 1775, "driven out of his own country with eight children in his train," he removed himself to Spain, where he thought he could live more cheaply than in England. This trip employed him until November, 1776, and produced the above book' (Cox). As well as recounting Thicknesse's own experiences, the work also contains advice for would-be visitors to France, for instance discouraging men from taking attractive wives to Paris (lest they be corrupted by the local ladies, famed for their rather slapdash take on marital fidelity and for their equally licentious husbands). Boswell records being recommended the book by Dr Johnson on 3rd April 1778.