[BARRINGTON, William Wildman, viscount.]
Considerations on the bill for the better government of the navy. By a sea officer.
London, printed for M. Cooper, 1749.
8vo (200 x 125 mm), pp. 23, [1, blank]; upper margin slightly damp-damaged; modern boards.
£75

Approximately:
US $104
€85
First edition. A defence of the 1749 Navy Bill, a measure promoted by Anson's Board, attributed by Lady Hervey to Lord Barrington, then a lord of the Admiralty (it has also been credited, however, to the then secretary of the Admiralty Board, Thomas Corbett). This tract seeks to justify the need for articles thirty-four, which calls for all half-pay officers who have not obliged when called to serve by the Lord High Admiral or his commissioners to be court-martialled, and thirty-three, which allows for the dismissal from the navy of any commissioned officer who has behaved 'in a manner unbecoming the character of an officer' (p. 21).


T2729
You may also be interested in...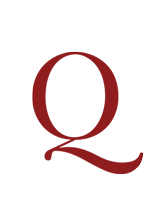 POSTLETHWAYT, Malachy.
Great-Britain's true system: wherein is clearly shewn, I. That an increase of the public debts and taxes must, in a few years, prove the ruin of the monied, the trading, and the landed interests. II. The necessity of raising the supplies to carry on the war, within the year. II. That such a design, however seemingly difficult, is very practicable: with a sketch of various schemes for that purpose. IV. An expedient which will support the public credit, in all times of public distress and danger. To which is prefixed, an introduction, relative to the forming a new plan of British politicks, with respect to our foreign affairs, and our connections on the continent. …
First edition of the last published work of that eighteenth-century British Mercantilist 'whose vision was undiluted by vestiges of humanitarism', most famous for his Universal Dictionary of Trade and Commerce (1751-1755), which was twenty years in the making (The New Palgrave).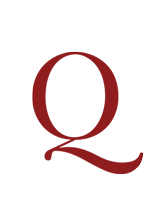 WILLIS, George Brandor.
View of Bayonne, taken from the sand hills on the left of the Adour, when occupied by the British forces on the 12 of March 1814, by Lieutenant George B. Willis, of the Royal Artillery. Dedicated with permission to the Rt. Hon. Earl Mulgrave, Master General of the Ordnance, &c. &c. &c. This print is intended to commemorate the illustrious return of Field Marshal the Duke of Wellington, and that proud period, when after a glorious career of victory, and the deliverance of Spain and Portugal by British valour and perseverance, the English standard was planted before the walls of Bayonne, and the legitimate sovereign of France recalled to add his seal to the general peace of Europe!
On his return from the Peninsular campaign, Wellington first took his seat in the House of Lords and was officially welcomed by the Queen at Buckingham House on 28 June, four days after the publication of this tribute by Edward Orme.